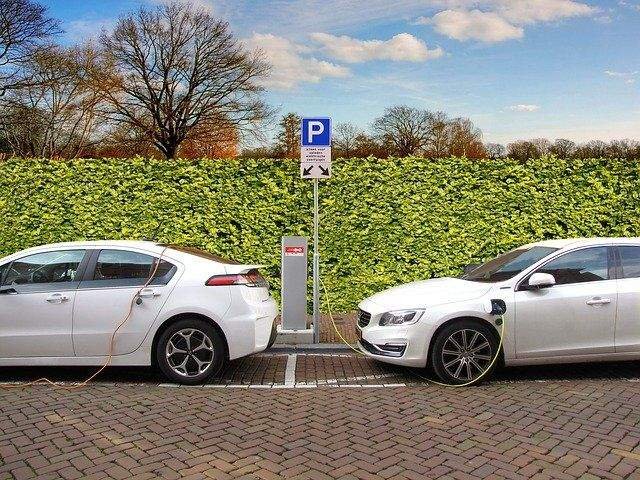 In recent years, electric cars have become one of the most popular goods in many countries thanks to much cleaner motor technology than regular cars.
These types of cars are known as "zero emissions" because they are completely electric: they do not emit CO2 gases or any other particle that could contaminate the environment; This is why these vehicles are considered essential to contribute to climate change. The battery in electric cars can be charged in parts, and it does not need to be fully discharged to charge.
Currently, there is a great variety of electric cars in the world, however, there are only eight that are for sale in Mexico enjoying many benefits since they are exempt from Vehicle Verification and the 'Hoy No Circula' program for eight years.
Next, we show you which are these electric cars for sale in Mexico in a list that goes from the cheapest to the most expensive along with their main characteristics:
1. Renault Twizy
This small electric vehicle provides a unique energy solution for city life: it charges in 3.5 hours using a household PowerPoint together with an adapter and has a driving range of 100 km in urban cycling. The Renault Twizy has a futuristic design. It is so small that you can park it wherever you want, even horizontally.
With an initial cost of $ 312,700 pesos, the Twizy leads the list for being the cheapest electric car with availability in Mexico.
2. Zacua M2
The Zacua M2 is the only electric car on the list that was designed and produced by Mexicans. These are its main characteristics:
It works thanks to an electric motor for PMSM car
The battery has a life of 3,000 cycles (charges from 0 to 100%), which can translate to 8 years of life (if it is changed from minimum to complete every day)
It has an integrated telephone, Internet browsing, access to email, social networks, and a surround audio system.
3. Tesla Model 3
The Tesla Model 3 is a much smaller Tesla electric car than the Model S and with a more affordable price: it starts at $ 35,000 and must be pre-ordered to buy it. Although it is not the most advanced nor the most luxurious model of the brand, it is very well equipped.
4. Chevrolet Bolt EV
The Chevrolet Bolt is an electric car that requires professional installation to recharge in standard 120V contacts with the 240V unit. It can also be charged in ultra-fast direct current units, available in public spaces.
In addition, it has a function to decrease the speed from the steering wheel, which avoids losing energy when pressing the brake pedal and helps conserve electricity for longer journeys. Its range of autonomy is 383 km of travel in each complete load it receives.
Its cost begins at $ 750 thousand pesos.
5. BMW i3
The BMW i3 is the first electric car to be fully engineered sustainably from development to manufacturing. Below, its most relevant characteristics:
It has a two-cylinder gasoline engine that drives an alternator that automatically turns on if necessary and keeps the battery charge level constant.
Renewable energy is used in its production where 95% of the vehicle can be recycled. During the production process, it is possible to reuse carbon fibers.
6. Tesla Model S
The Tesla Model S is considered one of the finest s electric cars so far because it has the largest distance of 500 km range before recharging the battery. But since this list is governed by price from lowest to highest cost, the Tesla Model S is located in position 7: its price starts at $ 1 million 636 thousand pesos and its luxury inside the car proves it.
This electric car has a double motor, one front and one rear, with which it controls the front and rear wheels digitally and independently, resulting in unrivaled traction control in all conditions and acceleration from 0 to 100 km in just 2.7 seconds.
7. Tesla Model X Electric Car
According to the Tesla brand, the Model X is " the safest, fastest and most capable off-road electric and sports car in history": it has a range of 470 km with ample space for seven seated adults and all their luggage, considered by this to be the quintessential electric SUV. Its initial cost of $ 1 million 774 thousand pesos reflected in the luxury that characterizes this car.
Mexico continues coupling so that the use of electric cars becomes a fact. Currently, there are approximately 500 thousand electro line stations in the country, and work is already underway to build recharge centers at different points within large cities.
Whether you're planning for a bachelor/bachelorette party or planning for the actual wedding limo Parker, asking the right question at the beginning of the booking process can help lessen the stress of planning. Here are four questions, you should ask your potential ground transportation service.
Do you cater to specific events or occasions?
Some limousine companies may prefer transporting the bridal party to the wedding rather than around town for the bachelorette party. Ask the company if they specialize in a specific kind of event transportation.