How to have Flawless Wedding Photographs?
Everyone dreams of a perfect wedding. This is the event where the friends and family come together to celebrate the new beginnings of your life with the love for your life. The event can extend for a week but soon it will be over. But the memories you can cherish them forever in your wedding photographs embedded in handmade wooden photo frame. Therefore you have to look nothing less than perfect for these perfect photographs on your wedding day.
Every bride wishes to look like the queen or a goddess on her wedding day but with all the hub-bub of wedding planning, this often get ruined as all you do is rush instead of relaxing. Moreover, the exhaustion of different ceremonies makes the situation worse. But like every problem has a solution, this situation can also be handled well if handled wisely. And like there are tips for selecting the best Indian wedding invitation, there are some practical tips to look good in your wedding photographs as well.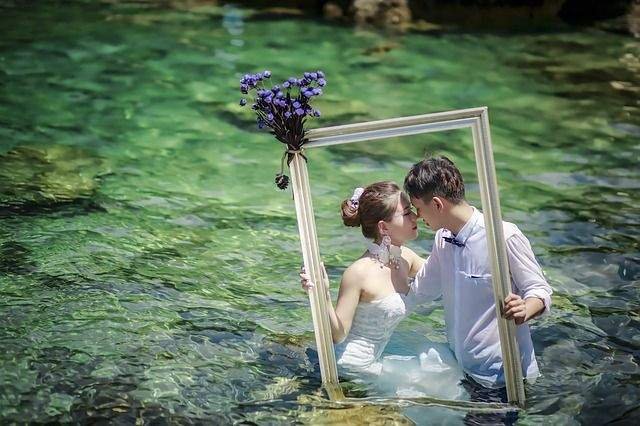 Plan in advance
The first thing is obviously the planning of this thing in advance. And by advance, we don't mean a month or two but more than that. For looking like a queen, you need to plan it well before months so that things go pretty smooth. Also, for a natural look, your body biology needs time as well to adapt and to show the desired results. For the beginning, you can start with changing your diet and switching to some healthy regime for an improved and healthier skin and hair. The internet has got it all or otherwise you can always consult a professional. To start off, you just need a healthy diet routine along with a couple of sessions in the parlour. Healthy skin and hair obviously will add up to the best wedding photographs.
Practice
You know in photographs, every gesture and every bit of your body language counts. Therefore you need to be very particular about how you pose or how comfortable your body is with different poses and facial expressions. For instance, some people find it way too difficult to smile as soon as the camera faces them. So start practising that, start practising to smile in front of a camera. A smile is accentuated with white teeth. So for that, you need to have a few sessions with the dentist as well.
Decide the locations for the PHOTO SESSION
Also deciding the locations for photo shoot well in advance will help you. You can research about a different place that portrays well your love story and bonding. It can be anything, a place where it all starts, your favourite hangout place or any place with a better scenic view you love. You can take the help of your bridesmaids as well and come up with appropriate locations.
Professional photographers
Hire professional photographers as their skills and creativity also add a special touch to your wedding photographs. Like we suggest you go for professional designers for Indian wedding cardsinstead of dying, similarly go for hiring professional wedding photographers simply because of expertise and experience.