Top 10 Multi-Purpose Furniture Trends You Must Try In Your Home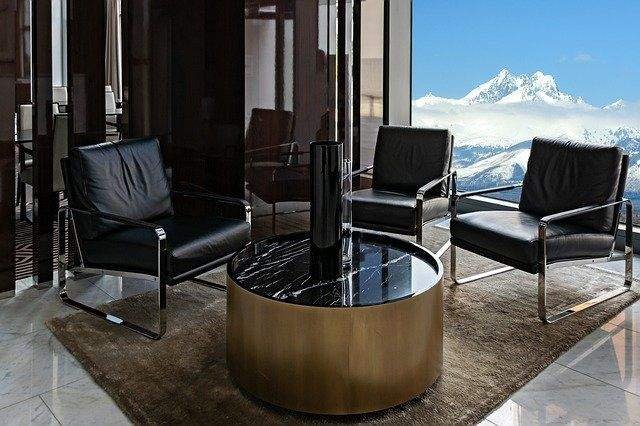 With a steep rise in employment opportunities over the last few decades, Pune is embracing the concept of smart homes to the core. While these homes are pocket-friendly, it's the space crunch that becomes a nightmare for the families.
However, the modular furniture manufacturers in Pune have taken long strides to introduce designs that utilize every inch of the space available. Multi-purpose furniture is the 'in-thing' and if you are doing the interiors of your home, this post is a must-read for you.
When it comes to home interior design solutions, multi-purpose furniture is truly the market leader by the virtue of its utility, decor & aesthetics. This post unveils the top 10 multi-purpose furniture that you can't miss out on.
Coffee Table with Storage
Sipping your favorite coffee while working from home or having a casual discussion with your friend – that's normal. However, once done, keeping your laptop and essentials inside the coffee table is something unheard of. This rectangular coffee table is a perfect blend of contemporary style & usage. As the market for home furniture in Pune opens up gradually, it's a smart idea to visit and check out.
Smart Storage Platform Bed
If you are eyeing a home interior complete solution, a cozy bed is always on the list. However, it's the space crunch that always stops you from buying your desired bed. But not anymore. Backed with smart built-in storage features that hold up bed-time storybooks to mattresses, blankets, and your gym bag – yes, you read it right. This modern-day bed comes with an open cubicle in the base where you can keep your office or gym bag or even a basket filled with toys for your toddler.
Table Lamp with USB Station
Every home has a corner where you can put up a stylish table lamp. However, the thought of dedicating a table or shelf for the same is when you drop the plan. With a plethora of interior designer brands in Pune, one can surely find out the best. This table lamp comes with a USB charger alongside having 2 shelves that can be either wooden or metal platforms.
Wall Desk
People across the globe are breaking traditional norms and are ready to embrace change. With offices and startups having standing desks that often help professionals in healing back pain or as a part of a daily fitness regime. At home too, you can have a wall desk if you echo the idea of standing while working, adding a chair makes it a complete setup.
Without taking much wall space and no floor space, it comes with a desk board, tall cupboard, and drawers on both sides. If you are seriously thinking about how furniture can be a part of your home improvement plan, including a wall desk is a must.
Portable Kitchen Island
The kitchen plays a major role in enhancing the aesthetic decor of every home. Explore the top brands of the modular kitchen manufacturers in Pune to get your portable kitchen island fitted with locking wheels. As you can roll it anywhere, arrange 2-3 chairs and it can be a small dining table, right in your balcony! It has cupboards, drawers, and slide-out shelves to keep the kitchen essentials within your reach.
2-seater Sofa
How often have you seen 3 people sitting on a 3-seater sofa? Not often as the majority of the time, only 2 people sit on a 3-seater sofa, and the third place is never occupied. Therefore, it's time to let go of old traditions and have a 2-seater sofa that offers space and you have the liberty to design the room. If you have a knack of interior design, this is the right time to bring your imagination to life.
Trundle Bed with Storage
A trundle bed is a secret chamber that comes with an extra bed and storage drawers at the bottom. Fitting in a small space, it maintains a distinct appeal and acts as a family pack of a single bed. Visit the wholesale modular furniture Pune market to grab a jaw-dropping deal for this multi-utility bed.
Multi-purpose Wardrobe
When it comes to wardrobes, you have plenty of options. From sliding doors to hinged doors and open style walk, select the type that suits your space. With multiple shelves for keeping anything and everything, you can also customize as per your needs. If you are net savvy, you can buy a wardrobe online Pune or visit the showroom to see it physically.
Mirror and Iron Board
Attention ladies – this is something special for you! While you dress up for your office or a special evening, use this iron board and then tilt it, and lock it. It becomes your cheval mirror! Without taking a step forward, you can get your clothes and yourself ready. This is indeed an interesting combination for smaller rooms.
Matroshka Furniture
Any list that talks about multifunctional furniture and space-saving ideas are incomplete without mentioning Matroshka. Counted as one of the best home improvement ideas, it's a combination of furniture pieces that can be configured in multiple ways. You can make a bookshelf, dining table, bed, desk, and even a seating arrangement for 12 people! The USP of these pieces is they can be stored within one another.

Author Bio:
AP Interio is one of the best modular furniture manufacturers in Pune. They are offering a various styles of furniture for your daily life.