Top 10 3D Printing Trends in 2020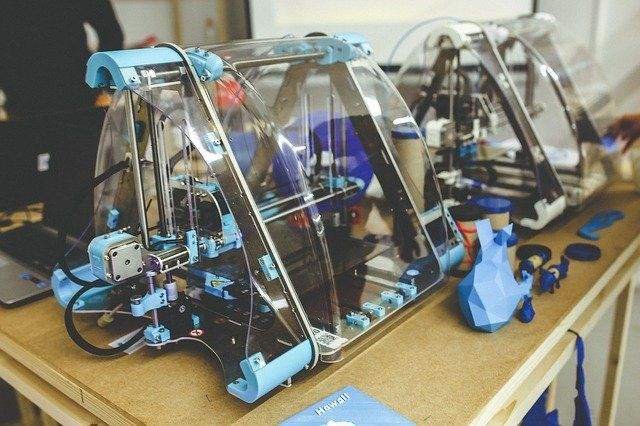 The rapid advances in online 3D printing technologies can sometimes prove hard to keep up with. Watch out for these trends in additive manufacturing in 2020.
2019 saw great strides for the additive manufacturing (AM) industry. Applications were developed to handle more complex needs, especially in the medical, aerospace and defence, and the automotive industries.
According to available market data, the value of 3D printed parts saw a whopping growth by 300 per cent in 2019! Now, as we reach the halfway stage of the year 2020, an otherwise adverse year in many regards, let us look at the top trends in the world of online 3D printing.
1. More Diversified 3D Printing Services
One of the biggest advantages of the 3D printing industry is its adaptability. A 3D printing service provider grows due to their openness to diversity. And, with the increasing and varied players entering the competitive market, this will have to become part of business strategy. The number of startups or spinoff from parent organizations is expected to witness a steady rise in the year 2020. On the brighter side, this is likely to push existing and more seasoned companies towards greater innovations, which bodes well for the overall industry.
2. More Application-Specific 3D Print Filaments
The cost of 3D printing materials, as well as their availability, have historically been two main challenges to the large-scale adoption of industrial applications of 3D printing, especially in the manufacturing sector. However, this is set to change as more and more materials are being developed with specific applications in mind.
For example, while there is a wide variety of materials available for injection molding, polymer 3D printing materials are not sufficiently available in the market. This can very well change as the demand for polymers is witnessing an unprecedented high in recent times.
3. Greater Availability of High-temperature Polymers
Continuing our discussion on Trend # 2, the year 2019 witnessed a huge growth in the use of high-temperature polymers for 3D printing. This was primarily driven by the demand for high-performance thermoplastics which are blessed with certain unique properties that make them ideal for industrial applications. These include high strength, greater durability, resistance to heat and chemicals, and so on.
Ironically, these very properties make such thermoplastics difficult to print. However, service providers of 3D printing Melbourne are modifying their services to overcome this challenge. Therefore, it is expected that 2020 will see greater adoption rates of high-performance polymer 3D printing.
4. Period of Growth for Composite 3D Printing
Composite materials are preferred in industries such as aerospace and defense, automobile, oil, and gas, due to their lightweight and high strength. 3D printing with composites can substantially bring down manufacturing costs, while also helping to streamline production processes. For these reasons, composite 3D printing is expected to have strong growth this year and even beyond.
5. Further Innovations in 3D Print Software
While the major focus of 3D printing has been on the hardware and the filaments for the processes, there has been a gap in the development of 3D printing software. This is mostly because design preparation takes up a lot of the designer's time during 3D printing.
Moreover, the evolution of 3D simulation software is also lagging. 2020 is predicted to be the year when all these issues will be resolved with regards to software evolution. This will lead to further improvements in the amount of time taken for a 3D print process.
6. Post-processing Automation
Post-processing challenges were sought to be tackled in 2019 already. This trend is expected to continue into 2020 when innovative solutions will bring about greater automation in post-processing functions.
7. High-volume 3D Printing in Australia
The popular perception is that 3D print technologies are ideally suited for low to mid-volume production runs. While this is not expected to change drastically, there will be more opportunities to transition to high-volume production as well.
Metal binder jetting is one of the additive manufacturing processes that is expected to take the lead in this transition. It can reach high speeds while printing high-precision parts, using relatively cheaper metallic filaments.
8. Data Will Take Centre Stage
AM technologies can gather greater volumes of data to ensure deeper insights into the workings of 3D printing processes. For example, specialized software is already being used to measure and analyze various facets of the processes in real-time. This will ensure that every requirement is taken care of before the commencement of the next cycle of 3D printing.
9. Greater Investments in Additive Manufacturing
The 3D printing industry has become a testing arena for new technologies, hardware, as well as software. This means that it is attracting venture capitalists and investors more than ever before. This is great news for the industry's future.
10. Greater Collaborations Between 3D Print Services
Collaborations between individual players are still ongoing and a great way to iron out the challenges faced by the industry. Despite the stiff competition, collaborations are forecast in greater numbers for the year 2020.
Collaborations between material manufacturers and suppliers, manufacturers of 3D printing machines, 3D print service providers, and end-users will only help in boosting the efficiency of 3D printing. In turn, this will translate to greater acceptance and adoption of the additive manufacturing processes across industries.
Author Bio:
Zeal 3D is one of the best 3d printing service providers in Australia, USA, Canada, UK, Singapore, and Malaysia. Visit here to browse the materials and technologies for your business requirement.