Tips For Choosing The Right Microdermabrasion Products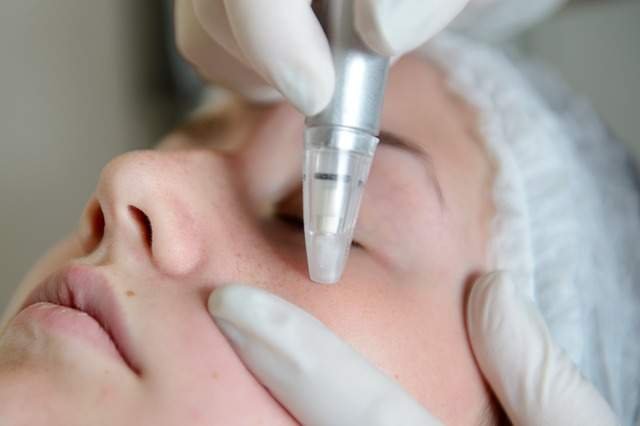 Millions of people worldwide take skincare seriously. One of the areas that get the most attention is the face. Many people have tried different kinds of beauty and cosmetic products as well as treatments in order to maintain that youthful look. Sadly, most of us cannot afford the luxury of time visiting a beauty salon due to our busy schedule. So how can you maintain a glowing and attractive face while on the go? The best bet is to use microdermabrasion products.
Home microdermabrasion products are designed for beauty enthusiasts looking for a wrinkle-free face. Also, this kit contains products that proffer lasting solutions to other skin issues such as fine lines, acne, and blemishes. Gone are the days when you have to rely on professionals only. Now, you can give your face the right treatment right in the comfort of your home.
Types of Microdermabrasion
There are basically two techniques in microdermabrasion
Crystal Microdermabrasion:
This method has to do with inserting corundum into the affected skin area using a specially designed handheld device known as a wand. This process removes dead cells, used crystals, and dirt from the affected skin area.
Diamond Microdermabrasion:
This is a more popular option among beauty enthusiasts. The use of a diamond tip wand is used to get rid of dirt and dead cells from the affected skin area.
How To Choose the Right One
With the range of products popping up daily, choosing the right one becomes a herculean task. In many cases, you end up choosing the wrong product or use the right product wrongly, and end with an abysmal result. In worst cases, these mistakes can cause serious damage to the skin. So how do you know which microdermabrasion product to go for? There are many indices to guide you in choosing the right product for your skin. These include
Cost
In terms of price comparison, crystal microdermabrasion products are more cost-effective. However, you will need to refill as soon as the crystals are used up. Diamond microdermabrasion, on the other hand, is quite expensive but the good thing is that the diamond tip can be used over and over again.
Usage
Many beauty enthusiasts use crystal microdermabrasion techniques for different body parts include hands, legs, and chest. Diamond microdermabrasion works perfectly when used on the lips and eyes area.
Maintenance
Keep in mind that microdermabrasion devices require regular maintenance for optimal performance. How often you clean these devices matters a lot. Regular cleaning not only ensures the device runs optimally but also guarantees long-lasting performance.
If you take great pride in the looks of your skin, the right cosmetic product plays a key role. Remember, to always go with a reliable supplier with good knowledge about microdermabrasion products. They can help you determine the right one to go for.
Moreover, it goes beyond buying the right product. The method of use matters a lot. Be sure to follow instructions during use. Otherwise, the result will be far from what you expected.