Tips for CA Students to Crack Exams in First Attempts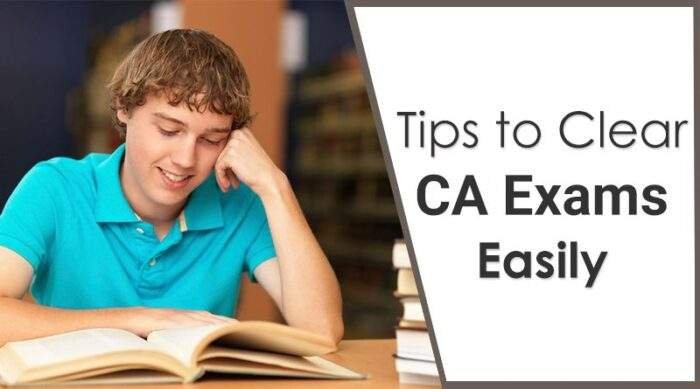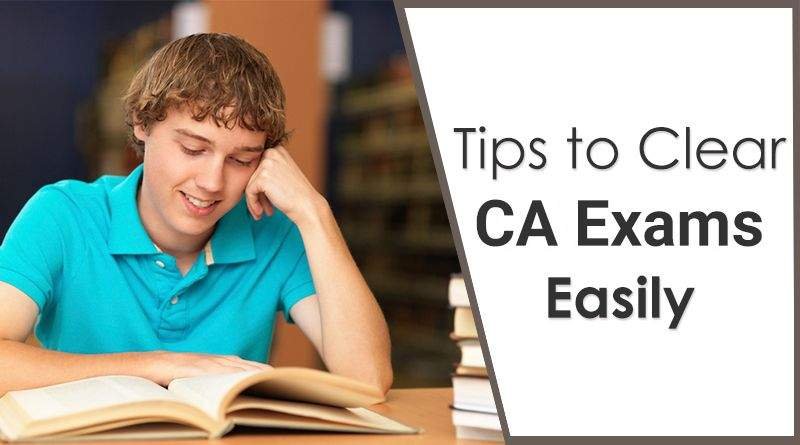 Are you a CA aspirant? Wishing to crack CA exams in the first attempt? Then this article is for you. Here we will mention the tips and tricks which will help you to crack each level of this exam in First attempt because who better than a CA Aspirant can understand the benefits the students get who clear their exam in the first attempt.
CA is one of the highly reputed professions in our country. Every year lacks of students aspire to become CA, and there are lucky ones who complete their course in the stipulated time and then there are a few not so lucky students who could not clear this the exam in one or many subsequent attempts tend to lose hope and eventually decide of giving up their dream of becoming a CA.

The Chartered Accountancy Course in India is regulated by ICAI. This course consists of three levels. Here you have a Foundation level, then the intermediate level and the last which is Final. Once you qualify all these stages along with the compulsory Articleship training of 3 years, you will be recognized as a Qualified CA with ample opportunities knocking at your door.
Now, let us look at the factors that will help you clear the exam in First Attempt.

Coaching Institutes
First and foremost thing is the selection of a good coaching institute. If you are on a coaching institute hunt, always take cognizance of their previous year results and whether they provide systematic guidance or not. Once you have joined the best institute for CA in India, try to revise whatever is taught at home on the same day which will help you find the portions in which you are lacking clarity and you can ask the doubt next day itself ,do not postpone your revision,have a glance of whatever is taught in the institute the same day itself because the syllabus of CA is very wide if you develop this habit of procrastinating you will never be able to complete your syllabus on time and which will lead to attempt after attempt which will degrade the value of your degree.

Selection of Study Material
You should majorly rely on ICAI's study material, as because most of the questions in the CA exam come from ICAI's study material only. You can go for some reference books for some specific subject or some topic which you feel is not satisfactorily explained in the ICAI's study material. But you don't have to read every stuff available in the market, stick to a particular book.

Study Plan
Once you have a plan or preparation strategy you have taken your first step towards success. See the number of days you have for preparation, divide the time for each subject depending upon your grasp of every subject. Irrespective of the total number of days you have you should keep the entire last one month for revision and mock tests. Which will help you complete your syllabus well in advance and that will boost your confidence for the exams.

Enough Revision
Revision is important not just for CA exams but for every exam. Whenever you are studying try to make short notes having important points so that you can quickly revise those points in your revision period or the leaves you get in between your exam.Whatever you are studying in a day make sure you revise it before going to sleep, make it a habit of your 's, do not go to the bed before completing your revision because when you revise something the same day you tend to retain it better. Provide enough time for revision in your study plan.

Mock tests
Mock Tests are of Vital importance because they make you exam ready. No matter how much you have studied but if you are not sure what will you deliver in the exam it is of no use. Mock tests give you the opportunity to test your preparation and give you a basic idea where you stand, whether your preparation is up to mark, will you be able to pass the exam? So start giving mock tests at least two months prior to your actual exam. If you take mock tests two months prior to the exam you will have time to rectify the mistakes you have done or work on the weak points.
Your writing speed plays a very important part in the CA Exams as the question paper is a bit lengthy so most of the students fail to complete the full paper in the given time because they don't have a practice of writing answers. But mock tests gives you ample opportunity to write answers which will eventually increase your pace. They make you ready for the exam like environment.

Apart from the above points discussed it depends on individual determination and hard work which actually make or break the result. People consider CA as tough but if you are keen on clearing this exam in the first attempt you can easily do it if you have a proper strategy, right guidance and strong will power nothing can stop you from realizing your dream.

"Anything is easy when you are lazy about it and everything is easy when you are crazy about it."
I hope this article has answered all your queries, Here's wishing you all the very best for your Exams!