7 Tips For E-Commerce Stores For Increasing Sales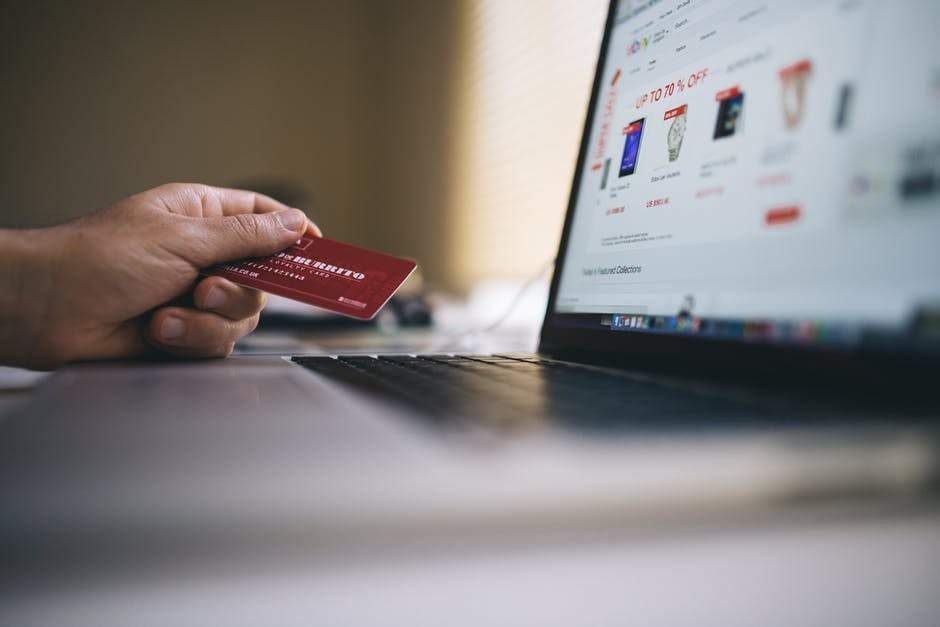 The global e-commerce industry is huge. To put things in perspective, it is expected to reach the $5 trillion mark by 2021. Platforms like Shopify have made it very easy for people to create e-commerce marketplaces. Today everything from Frontier FiOS Internet Plans to industrial machinery available online. E-commerce is majorly dominated by giants like Amazon, Alibaba, and Groupon. But that doesn't mean there isn't any room for smaller fish.
Tips to boost e-commerce sales
There is one common goal with every online store. That is to increase traffic and conversions. Meeting this goal is much trickier than it sounds. Devising a basic strategy is not enough. E-commerce sites need to know what marketing strategies to use. This can be a challenging task since there is no hard-and-fast rule to e-commerce success. Still, there are some things that are key to e-commerce success. We want to help people starting their e-commerce sites or boosting existing ones. So, here are our top seven tips to help increase sales on your e-commerce website:
1. Upselling
2. Retargeting
3. Instagram presence
4. Facebook stores
5. Stronger email campaigns
6. Live chat options
7. Build a larger mailing list
Let's briefly discuss each point.
Upselling
Upselling is basically selling a slightly superior product to the one the customer intended to buy. Upselling can prove to be much more effective than netting new customers. There are two main reasons why upselling works so well:
Customers are unaware of the premium product
Customers need more information to buy the premium product
A good practice is to highlight the key differences between the two products. Mix it up with suggestions to buy the premium product instead. You need to make sure that the premium product relates to the original product. You also need to respect the price the customer is willing to pay for an upsell. The upsell has to appear as a better option than the original. This will justify a higher price-point. Upselling works best with electronics, accessories, food and consumer products.
Retargeting
If you want more e-commerce sales, you need to reduce the number of abandoned carts. Statistics tell us more than 60% of carts get abandoned. That's a huge loss to e-commerce businesses. But there is still hope. People who added items to their cart were definitely interested in those products. So it makes sense to gently nudge them. Get rid of their hesitancy with a few suggestions or reminders. You could even persuade them with a discount or a special offer. Here are some ways to retarget people who abandon their carts:
Email reminders
Text reminders
Social media retargeting
It is always worthwhile to touch base with these on-the-fence shoppers. They are practically halfway ready to buy your product anyway. So the probability of conversions is higher.
Instagram presence
Instagram has over 500 million active users every day. This makes it a great virtual space to grow your business. E-commerce websites should maintain a strong Instagram presence. Aim to build a large social following of people interested in what you are offering. You will need to actively engage with your followers. Do this by posting regular content, stories, and updates. Hold competitions, polls and BTS stories that go with your brand image. This is just the organic side. You can also run paid advertisements on Instagram, making sure the right people see them. Instagram is indispensable when it comes to marketing your products or e-commerce websites.
Facebook stores
Facebook is perhaps the most popular social platform of them all. Especially with over 2 billion active users. It has gone through many changes since it first went live. But it is still a great platform for marketing products and services. Creating and operating a Facebook store is fairly simple. Now, Facebook can directly integrate with your Shopify e-commerce store. This means you don't need to maintain separate inventories for your site and Facebook store. Facebook is also a great platform to market your store and drive traffic. Paid advertisements give businesses access to relevant audiences. Your Facebook presence is important for the growth of your e-commerce sales.
Stronger email campaigns
One good way to boost your e-commerce sales is email marketing. But to take full advantage of it, you need to up your email marketing campaigns. Make it a point to send regular emails, updates, and newsletters. Each email should contain information that has value to the receiver. The following are great opportunities to send out emails:
First purchases
Exclusive coupons
Newsletters
Informative content
High-value customer appreciation
Feedback
Live chat options
One reason for higher bounce rates and abandoned carts is that customers can't find certain information. Many customers often don't read product descriptions and specification closely. Instead, they prefer a human touch to persuade them. This makes it important to have a live chat feature on your e-commerce site. Have your representatives ready to assist customers. They should give them product information and even drive conversions. There are even automated options that may be available soon, like AI chatbots. Don't let customers on your website slip away because of a lack of information.
Build a larger mailing list
Your existing mailing list may not be enough to drive conversions the way you want. It is a good idea to build a bigger list of customers and prospects. Email is one of the most cost-effective mediums to market your business. You need to be actively promoting your e-commerce site. Your site should ask for emails of visitors. Use every avenue you can, even if you have to offer special discounts or free shipping for signing up. A customer who ended up on your electronics e-commerce site looking for Frontier Internet Plans is still valuable. Emails contribute to almost 25% of online revenue for most businesses. Don't starve your e-commerce business of email lists.