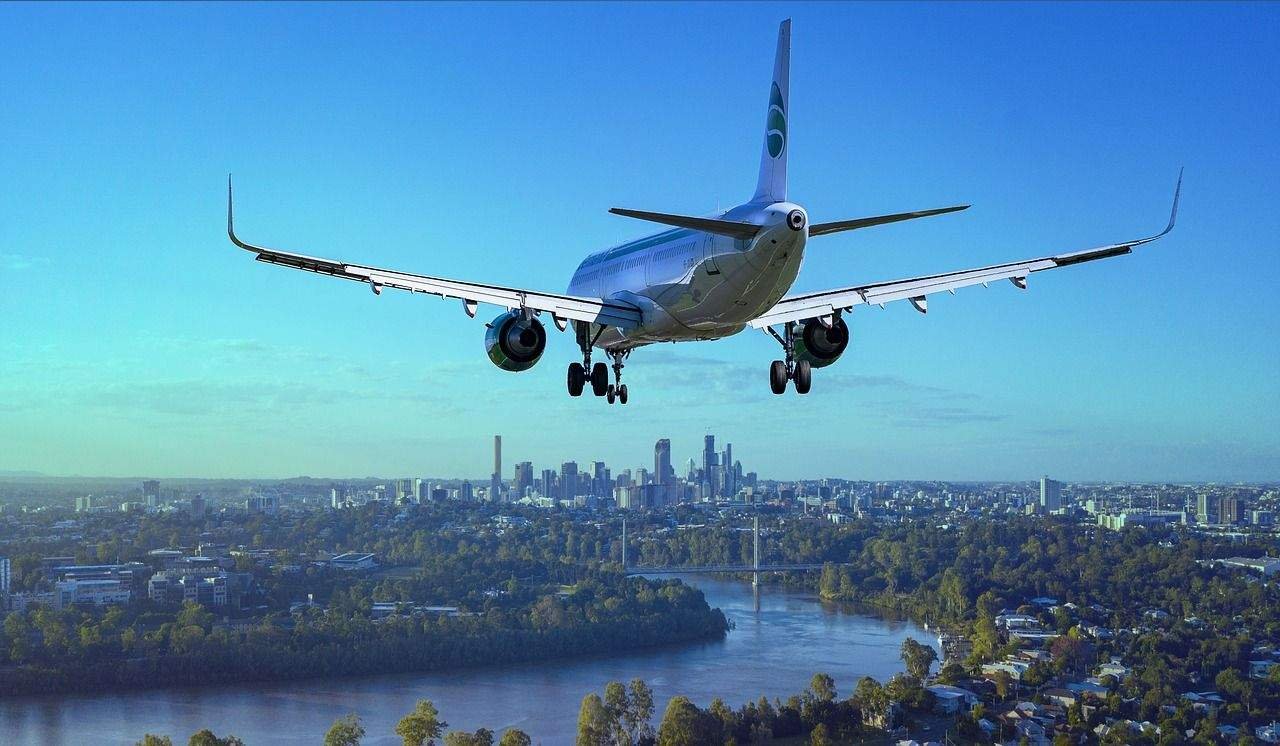 The Ultimate International Moving Guide
You will be surprised by how many times people are not sure where to start when expecting to move internationally. Since the entire moving process can be quite confusing, to say at least, it's no wonder at all. Even moving within the same city often gives a headache, so imagine how frightening and confusing international move might seem. But, it doesn't have to be like that at all. The crucial thing is to realize we are living in a relatively advanced time where we can make the maximum use of technology. And for the better part – we do, so the same applies to logistical endeavors like long-distance moving. Modern moving companies offer various ways to safely transport your belonging to the desired relocation, so they are your best choice. This international moving guide will help you get familiar with options and try to explain to you how to approach the situation.
International moving guide – how to get yourself ready
First of all, this type of move requires you to start your preparation for one or two months in advance, at least. Sometimes things can get complicated so a few weeks won't suffice. To handle complete logistics you have to give both yourself and your movers enough time to deal with preparations. And yes, you will definitely need the help of a professional moving company to transport your household items with ease. It's one thing to simply load your belongings on a truck and go a dozen miles in one direction. And completely different to move several hundred or thousands of miles and pass the border. If it involves an intercontinental journey, then you are knee-deep in thick mud. To prevent delays, additional moving costs, or other complications, here is a couple of things to pay close attention to.
Choosing the best type of transportation for your international moving
This is one of the first and most important decisions you'll have to make for your international moving. When it comes to shipping your valuable possessions, you have several options:
Transport your items using trucks
Ocean freight
Airfreight
Within each of these options, you will have a choice to choose the container, it's size, and how it will be delivered. You can compare the options and offers of several companies before you are sure what exactly you are looking for. Also, you should check reviews about these companies to reduce the risk of dealing with shady movers.
Transporting with trucks
This is the most common continental type of shipping your items internationally. At least before hyperloop technology develops entirely. All your belongings could fit into a single truck and you can send it to a new destination with ease. If it suits you better, you can opt for storage containers, pack yourself, and just call movers to pick the container up and deliver at the new address. Or, you can choose the full service and let your movers deal with loading and unloading. Without them, you will need to know a bit more about proper ways to pack and load your boxes and other larger items.
Ocean freight transportation
The same way many companies are using ocean freight to transport their commercial goods, you can use them to transport your household items or office inventory. This option is not as fast as others, but it's safe, cheap, and for large household probably the best options when moving to another continent. Also, it's quite a convenient option if you are relocating from one coastal city to another. Since the international journey is their everyday life, they are extremely familiar with international laws and regulations. Same as with trucks, you can opt for containers and choose between door-to-door and door-to-port options.
Transporting your belongings with airfreight
While ocean freight is the cheaper option, airfreight is by far the fastest option of all. For those in hurry and on a tight schedule, this is the only intercontinental option that can guarantee you delivery on the exact date. It may be limiting in a way that you can't ship as much as with other methods, but the capacity should suffice most households. If you don't mind the price, this is probably the best option.
You should get familiar with laws and regulations for your international moving
Get familiar with laws and regulations you will need to obey while moving to another country. Expect to come across the variety of different rules, exceptions, limitations, and regulations depending on the destination. Every country has its own set of laws and rules and you should be familiar with them to avoid any problems. Customs authorities are dealing with all types of goods, so you better be prepared with documentation to reduce the delays. Your moving company can provide you with advice about how to prepare for the journey.
The process of international moving
Now that you're familiar with what options you have at your disposal, you should start your preparations for the moving day.
Required documents for an international move
Dealing with documentation can often be a delicate matter. Even the smallest mistake can make a difference between smooth relocation and complete chaos. Here is the list of some of the most important documentation besides your personal papers:
Bill of Lading
List of content
Power of attorney
Original title
Import/export permits and certificates
What items you cannot move internationally?
Some items are not adequate for the international moving or require additional permits. Some countries are stricter than others so they might even forbid them. You should check regulations for:
Perishable food
Live plants and animals
Alcohol and beverages
Perfumes and cleaning products
Medicament
Tobacco
Flammable fluids, materials, and other hazardous items
Weapons and ammo
Even religious items in some countries
Packing of your belongings for international moving
Don't forget that all the above applies to your personal traveling package as well. When packing your personal luggage, or bag of essentials, have the same regulations in mind. Also, pay attention to the weight limits, especially if you are flying. On the other side, some of your items might demand a special type of condition. Delicate items like artwork are sensitive to humidity and temperatures so shipping them in standard containers overseas can damage them. Opt for the climate-controlled environment when discussing it with your moving company. They will also give you the best advice about how to pack such items. Even better, they can provide you with full packing service so you are completely sure items are safe.
Additionally, if you are not sure how to load your items in containers, ask your movers to help you with this as well. In fact, you should avoid doing it yourself even if you have "some" knowledge. You are probably not familiar with everything that's going on on long journeys, so you shouldn't risk anything.
Finally, think carefully about moving insurance. Make sure it completely covers your belongings in case anything bad happens. Also, make sure it covers every scenario. It might look expensive, but it's more effective than paying for repairs. Feel free to additionally research any section of the international moving guide since it's better to be familiar with all parts in more detail.
META: International moving guide can give you some basic guidelines to help you prepare for your incoming long-distance and even cross-continental moving.