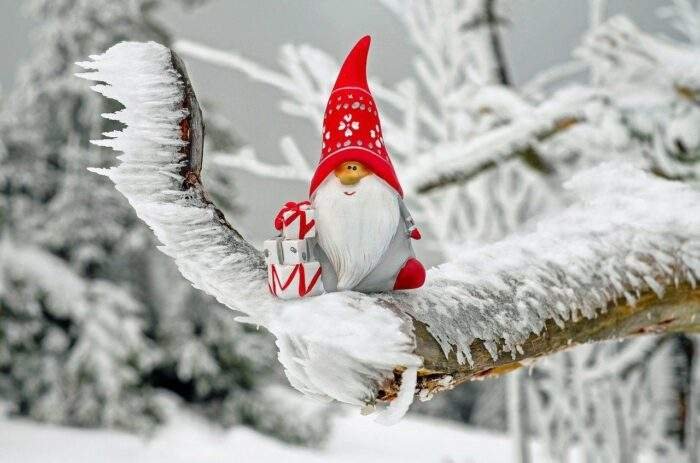 Every business companies present gifts to their devoted employees, customers, and clients on different merry occasions. Businesses offer gifts to clients like discounts, new deals, etc. And, to the employees, they provide performance gifts for being devoted to the company, and for their hard work, their efforts. Well, many others provide discounts and offer to their customers as a token of love or reward to celebrate their connection with the organization on multiple events.
Well, as we all know that everyone takes time to select gifts for employees, customers, clients, etc. as it is a real struggle as people have their own interests. For all kinds of people, one single gift will not fit according to the events. So, when to select gifts, you have to make the right choices and need to buy the right gifts as per occasions and recipients' likes, dislikes. In this post, you will get to know about some of the best gift choices for Christmas for your employees, customers, and clients. Some of the customized right gifts are mentioned below:
Notepads
In every office or business organization, notepads are very important as employees can use them to write down anything that comes in their mind just to recall it again after reading the notepad, in case someone forgets something. Employees can use notepads daily just to write down their tasks and activities for tomorrow. They can make their timetable for a week according to their office tasks and activities just to be productive. You can also have notepads printed with your company's logo and company image on them. Notepads are just perfect and best as they are a cost-sufficient gift item if you want to present them to your employees at Christmas.
Insulated water bottle
As we know that because of the weather and the desk job, everyone needs to drink water daily, especially doing a desk job. So, for this insulated water bottle is an ideal gift for your employees as everyone needs this item what if they don't do a job. This product helps to sustain the temperature of water for a longer period of time because of the insulating cover of the bottle. Attendants will feel great as this water bottle will help them to enjoy cold water in summers and warm water in winter. Many well-known companies provide high-quality insulated water bottles to their employees printed with their organization logo.
Desk calendar
A calendar is one of the most important things that have to be displayed on office desks, as this is everyone's need if he in job or business, or not. Because, some people like to up to date about their timetable, therefore, to maintain the timetable or assigned task on given days, calendars play their role, as many people like to see calendars in front of their desks just to see what is next. Many people mark the calendar with the exact date when they have to do their tasks on time. So, if you want to present a calendar to your office people as a Christmas gift then, have them printed with some good wishes, motivational phrases, and can have them printed with your business name or logo.
Tea or Coffee mixture
Tea or coffee is everyone's need because cold weather demands it. People love to take tea or coffee breaks in their office time. So, to make their break or mood cheer up, you can gift them tea or coffee mixture, at Christmas to enjoy their beverage according to their own taste. Maybe the company offers coffee machine but that machine can't match the class of coffee blender or tea mixture. So, offer them this gift at Christmas to increase their happiness and treat them with this kindness.
Coffee mugs or teacups
Most of the companies, present coffee mugs to their visitors as well as a token of gratitude. In fact, many people buy coffee mugs to present a gift to their employees as coffee mugs can easily buy from any near crockery departmental store. You can also print them with some good wishes, motivation quotes and print them with your brand's logo.
T-shirts
Well, there is another gift that is very common in businesses or companies, which is a printed T-shirt with a brand's logo or image. It is an item that will never disappoint you, and will never make you think that is it suitable to present or not. Companies offer t-shirts to their employees to make them feel like, they are part of this organization and we are proud of it.
Headphones
In this era, where people like to listen to songs on a loop, as they can relate to the lyrics, no one will deny the importance of a set of headphones. In fact, in offices, people need headphones to talk to their customers, or to deal with clients on calls, to have a pleasant conversation with their potential business partners. They also need them to listen to their favorite songs while doing some work on their computers, just to break the monotonous mood. Or they can listen at home as well when they want to rest after the office routine. So, for this, just order them from any high-quality brand who sell headphones for your employees as gifts on Christmas.
Laptop Case
Everyone uses laptops, and in offices, laptops are important as it is a necessity of everyone who does office work. People carry laptops wherever they go, so for this laptop case help. Therefore, if you want to gift anything, then gift laptop cases to your employees as cases help to protect the laptops from any kind of adverse effects, scratches especially when you have to carry them from your home to office. You can order laptop cases with various designs and can have them printed with your brand's logo to let your employees remember that you have gifted them on this occasion.
Power Banks
As we know that everyone uses smartphones these days, especially while doing a job or business, people have to deal with the clients and customers, therefore, they have to charge them daily. A low battery may create a problem or may ruin the best deal. For this reason, Power Banks help, so, on this Christmas gift Power banks to your hard-working employees to make them feel great. They help to charge smartphones and other devices who have USB portals.
Office artwork
It is the best gesture of the organization if they know about the interests and dislikes of their employees. So, if you know that your employees like art or anything similar to art. Then buy some unique pieces of art from local artists, who know what actual art is. As art pieces are one of the best gift items as they can make your mood feel fresh and delighted. You can order some sculptures or paintings that can go with their taste in art. Well, always make sure that paintings should be aesthetically appealing, that can go with the atmosphere of the office. In fact, if you have a very good relationship with your employer, then you can gift them something that he can take to his home.
Packaging of the gifts
Last, but not least, always make sure that your gifts should be packed in the most exciting packaging boxes, that can help to increase the quality of the gifts. Gifts require packaging for their security and protection, in fact, to make the gifts look mesmerizing. For having your Christmas Gifts packed in highly attractive packaging that can make your employees feel special, do use Wholesale Gift Packaging. This packaging can be printed with your brand's logo and you can have it customized as per your own demands and requirements. So, this Christmas, make your employees feel special and share the love with them.
To conclude, these all are the options for Christmas gifts for employees for this Christmas, select them according to your budget and your requirements. Make sure that the quality of the gifts is topnotch and praiseworthy.