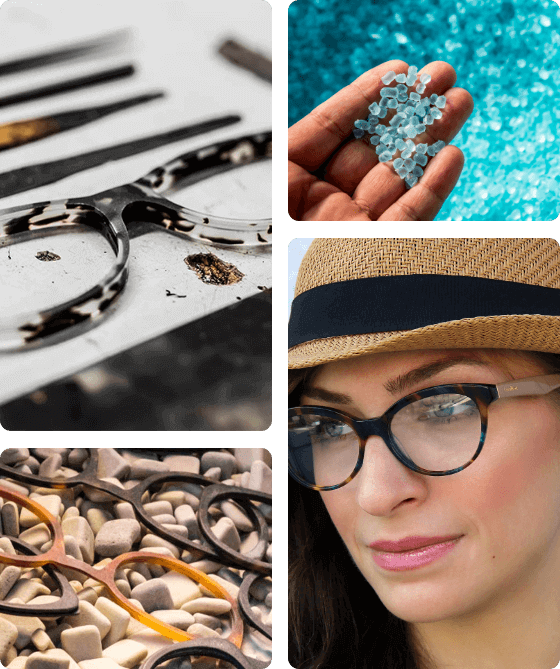 Tips to styling cat-eye glasses | Slay every outfit
Cat-eye glasses are no longer your granny's glasses. They first came to our attention in the 1950s when global fashion icon Audrey Hepburn wore tortoiseshell cat-eye sunglasses in Breakfast at Tiffany's.
Ever since then, cat-eye glasses have been reengineered and reimagined to fit with modern-day fashion trends. Now you can style these glasses in a number of different ways. Whether you want 50s style cat-eye glasses or something more contemporary and vibrant, the choices are endless.
How to style cat-eye glasses?
Cat-eye frames are perfect to get a facelift. With the exaggerated upper rim, these glasses make a bold style statement.
Whether you are going for a wireframe or vintage style cat-eye glasses, here are tips that will help you style your glasses and look ready for every occasion.
Which face shapes do cat-eye glasses complement?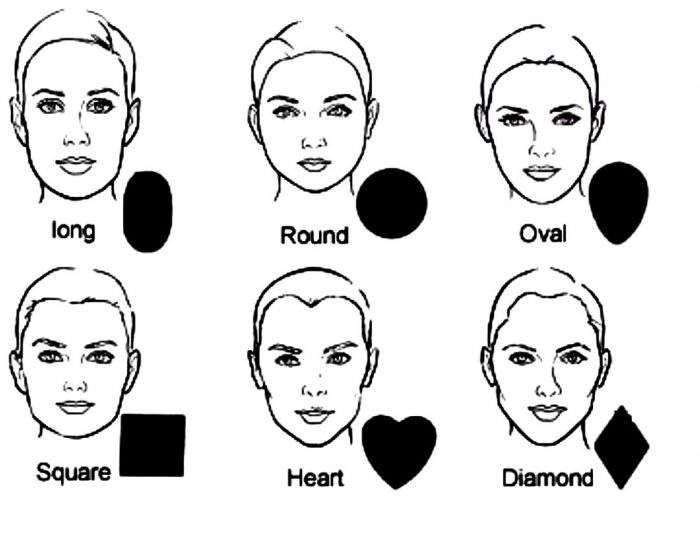 Cat-eye is a versatile style next to aviator and wayfarer. Finding the pair that best suits your face depends on your face shape.
If your face is small, avoid having too much height on the lenses as it will make your face appear even smaller. Thus, small cat-eye glasses would be a safe choice for you.
Women with an overtly round face shape should look for prominent angles and edges when choosing a cat-eye frame. And if your face already has sharp features and lines, round or oval-shaped cat-eye glasses are the best option for you.
Pick for your colouring
There are so many appealing colours available in cat-eye glasses for females. It's easy to get carried away and pick a frame that looks more striking and bold.
But, choosing colours that go with your skin tone will get you one step closer to looking like a dream.
If your skin tone is warm (your veins are greenish), warm colours such as olive green, red, yellow, tortoiseshell, gold and apricot nude will suit you better. Neutral shades in brown or black will also make a great case in vintage style cat-eye glasses.
The best colours to go with a cool skin tone are bright blues, emerald green, pink, purple, silver and lilac. So, the colour of your frame should either be complementing or contrasting to your skin tone.
Know what and when to wear
Just like you can't show up in sweats and tees at your office, you just can't pick any cat-eye frame for whichever occasion you are going to be in.
If you mean to look professional, make sure your frames don't have unusual patterns. Rather, go for a conservative frame painted in black, brown or grey. You may as well opt for thin metal-rimmed frames as they disappear on your face and don't attract much attention.
But, if you are off to a party with your friends, flex your unique sense of style with 50s style cat-eye glasses. Take the look a step further with other vintage style pieces such as hoops or scrunchies.
Now that you know how to style cat-eye glasses, what are you waiting for? Add a vintage flare to your look and slay every outfit with the unmatched style appeal of cat-eye glasses.
Retro Gunmetal & Jade Green Glasses Frames
For a unique look, retro glasses are the best. You can look extravagant wearing these different glasses. Your outfit in retro style or modern style will look amazing in these glasses.
You will look fun-loving, outgoing and happy go lucky. Your style and aura will attract the onlookers making you the star of the party.
Not just these glasses, there are plenty of stylish, absolutely mind-blowing glasses to get your unique look. To get the trendsetter look, you need to look harder and settle for the best. And with Specscart, you cna get the best at the best prices. Check out the collection of Specscart glasses at an affordable price range. Order them for a free home trial and choose the best style of glasses only after trying them out.
Not just stylish frames, you can get your glasses made in high-quality lenses without crossing your budget constraints. Shopping with a tight budget and still get quality and fashionable frames is no longer an unimaginable task. With Secscart, you can get the best of both quality and style at low costs.