Google Performance Reports Has Data Issues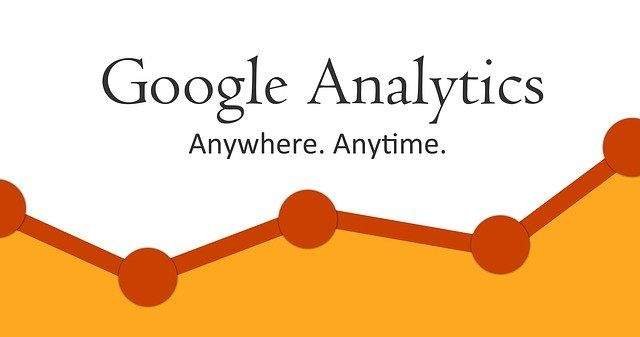 If you are reading this article, it means that you have surely heard about Google performance reports.
Google Performance Reports –Well Defined
If you are a site owner and you wish to know "how your website performs," it is imperative for you to set up your website linked to these reports. These reports are a collection of web metrics, which explains the fault in your websites, and how can you improve them.
Benefits of the reports
1. Track and report campaigns
Suppose you are an eCommerce owner and you wish to see the number of visitors for your website. You set a bunch of ads and wish to check the click rate. The performance reports are a one-stop solution for you, which provides complete details about your progress.
2. Improve in quality
It becomes easier for you to improve the qualities of ad campaigns and ensure that they are working up to date.
3. Profit for marketers
When you have huge clients flooding your website or clicking through the ads, there are chances of getting incentives from Google via performance reports that analyze all response details, which are actually quite profitable.
4. Integrate market channels
Performance reports can help you integrate all marketing channels like web analytics and SEO tools to provide better and hassle-free results.
5. Insights using KPIs
KPIs stand for key performance indicators. These are bullet points and graphs, which give you actionable insights that you may take in order to improve your website for client benefits.
It indicates factors like the total cost of ad campaigns, search queries, etc.
6. 360-degree check
Performance reports ensure an overall comparing of data across various platforms and provide a solution to how you can integrate them. This integration is very beneficial in terms of advertising and marketing.
Google Performance Reports Issue – Recently discovered
Recently, Google has discovered a bug that is causing to show an error in the performance reports.
These reports are causing mass confusion among website owners about their website traffic.
However, Google has spread its word that it is nothing but a"reporting issue" and would not cause any decline over the real-time traffic rather than just showing an erroneous report.
Consequences of the bug attack
1. Misleading reports
Due to the erroneous reports generated, the results might be misleading for website owners.
2. Hampering decision making
Let us say you have placed a bunch of ads over your website or on the search engine. The bug attack over the console reports might show you unsatisfactory results.
3. Failing of URL inspector
Due to the lack of proper functioning, the URL inspector might not be able to discover newly added websites.
If you are a new business owner and you just started your eCommerce store, do not worry in case you cannot find good traffic leads. Website indexing takes time.
4. Unhealthy performance issue
The delay in indexing of web pages might create an unhealthy environment and performance issue for marketers and advertisers.
What is Google doing about this?
Google has allowed its expert team to work on fixing this bug so that there is an end to these bug anomalies. It is essential to remove the bugs for error-free performance reports generation so that Google clients can resume their work and use the performance reports for analysis of their parameters like PPC and ad campaigns.
What can you do about these bugs?
1. Use site command
You can use site command for more useful outputs of your website.
2. Check regularly
You can check whether Google console is working perfectly from time to time.
3. Update your webpage
Make it a point to update your web pages that might cause trouble in your future reports.
4. Check the traffic impact
Google performance reports are very important for checking the web metrics on how many customers visited your website. If you still report an anomaly in the traffic reports, it means the bug is persisting.
5. Mobile-friendly sites
The best thing you can focus on is building mobile-friendly websites so that your website may catch more attention of customers. Optimization is an important means to generate leads and potential clients.
6. Wait patiently
You can work on other aspects of your business website both online and offline until Google puts an end to this bug issue.

Conclusion
It is very common for bugs to pop up out of nowhere. However, we cannot ignore the fact that these bugs really hamper the working of day-to-day websites. Thanks to Google, which is hell-bent in sorting these kinds of issues and providing alternate resources so that the businesses do not crash and reach the bottom-line. If you want a detailed explanation, contact an SEO company