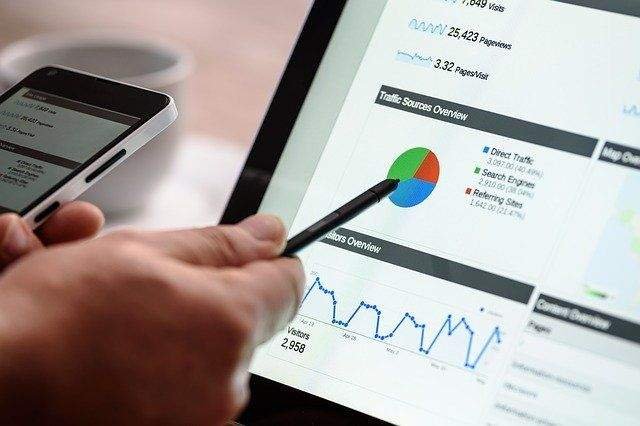 Augmented reality services have witnessed a drastic growth in demand as advertisers and marketers looking to integrate AR experiences to create more immersive campaigns.
Nowadays, immersive consumer experiences are a sure way to attract buyers and keep them interested in a brand. Augmented reality services can help companies establish deep, emotional connections with their customers through the use of engaging and informative content, driven by AR.
Augmented reality technology only needs your smartphone to overlay digital information onto your physical surroundings. This makes user engagement that much easier to achieve. With the wide-scale adoption of augmented reality for marketing, the value of AR is predicted to grow by quite a few billion in the next couple of years!
AR in Advertising
There are many avenues by which augmented reality for advertising has already been used, and many more that are being developed. Simple mobile apps, immersive product brochures, and even interactive media for movie promotions – here are the top 10 examples of how advertisement campaigns have benefitted from AR services.
1. Furniture and Home Décor
Objects like the bedroom wardrobe or the coffee table in your living room, your bath furnishings, and even a mantle showpiece can be difficult to choose. Augmented reality in the marketing industry is enabling furniture companies to facilitate how customers make informed purchase decisions.
Simply open the furniture store app on your smartphone or tablet. Select an item you would like to buy, for example, an end table. The integrated AR technology will let you place the furniture in your chosen space, virtually. Check out if the size fits your chosen area, or if the color of the furniture item blends with the overall décor of the room.
2. Virtual Dressing Room
Many shoppers are turned off by the idea of having to try on clothes and accessories at the store. They'd rather not shop at all, than go through the tedious process of selecting a bunch of clothes, carrying them to the dressing room, and trying them on, one by one!
For the convenience of these customers, to make their shopping experience a smooth ride, apparel companies are now developing virtual fitting rooms. These rooms, incorporated into a company's mobile app, will allow customers to check themselves out in different outfits, virtually.
3. Makeup Sampling
Online makeup shopping is one major challenge for e-commerce loyalists. It is virtually (pun intended) impossible to know if the nail polish you ordered would be the same color in reality. With a virtual makeup artist, as provided by a couple of makeup giants, nowadays shoppers can see how a foundation spread, for example, will look on their faces.
4. Movie Promotional
Users can scan movie posters in a theatre, or even at a bus shelter, and immediately receive relevant information on it. Movie buffs can even get a virtual tour of the movie through their AR interfaces.
5. Sports Experience
A few football clubs are experimenting with the use of interactive AR technology to create interactive experiences for their fans. Sports fanatics can experience the joy of sitting next to their favorite star, inside a stadium, and experiencing the thrill of an ongoing match! 
6. Packaging Content
AR for marketing is allowing brands to add useful information into their product packaging that consumers can easily access by scanning the package with their smartphones.
7. Car Demo
The inner workings of an automobile can be easily understood with an AR app even when the customer does not have access to the real car. This also demonstrates how the company cares about customer needs.
8. Augmented Walls
Planning to revamp the color scheme of your home? How will you decide which shade goes best with the overall tone of the room décor? Enter AR and you can now see how a particular hue will look like in the setting of your home. Taking into consideration the effects of lighting, surrounding objects, and the formation of their shadows on the walls, intelligent AR technology will help you decide the best paint color for your walls.
9. AR Social Events
AR brand experiences can also bring to life social events and traditions that users cannot attend in person. Using holograms and light waves, visitors to the virtual world of festivals can experience all the sights and sounds of the real thing!
10. Footwear Trials
Just like clothes, AR users can digitally overlay footwear from their favorite brands to check out how they look and fit their feet. The smart technology can also be used to take a snapshot of this virtual trial, which can then be shared on social media, thereby further increasing the brand's visibility.
What Lies Ahead
The use of augmented reality in Australia for the purpose of brand promotion has become one of the top trends in technology. With the big players leading the way in adopting and integrating AR capabilities into their user interfaces, AR use is poised to become mainstream in our lives. The challenge for advertisement and marketing experts will then be to keep reinventing their AR-inspired campaigns to keep people come back for more.
As brands rush to answer the customer call for more engaging content and immersive product experiences, AR has become the perfect solution for them. Examples of the use of augmented reality in Melbourne tell us that, regardless of a brand's overall quality, customers will definitely pause to take note of them.

Author Bio: Zeal AR is an Australian based Augmented Reality start-up. The AR solution provider is offering Mobile AR and WebAR solutions for all industries. Visit their official website http://zealar.com.au/ for more information.