All You Need To Know For Your Morocco Trip
In general, Morocco is a socially and politically stable and relatively safe country.
Tourism is the main source of income in Morocco, and therefore the local population is focused on getting all possible and impossible profits from visitors to the country. Be prepared to be besieged with offers to stay in "the best hotel", to visit "the best restaurant" and "at least see the best carpets. Pestering and begging in tourist spots is a serious problem for foreign tourists. All claims should be rejected calmly and politely, in no case coming into conflict with the local population. As a last resort, you can ask the guide of the tourist group or, if you travel alone, the local police or military. (By the way, it is strictly forbidden to take photos of military and police officers.) Needless to say, any offer to smoke or buy hashish should be rejected at all costs.
You can safely walk near the hotels in Morocco, even at night. However, you should be careful in markets and crowded places, because Morocco has a lot of pickpockets. It is advisable to take the usual precautions: keep your valuables in front of you, do not carry your wallets in back pockets, carry cameras over your shoulder with a belt, and if possible, do not leave things unattended. If you have a car, if possible, do not leave anything in it and put it in a guarded parking lot, or entrust to the care of one of the guards, who must necessarily have a badge. Also, tourists in Morocco are advised to avoid political meetings and demonstrations.
Almost the entire population of Morocco are Sunni Muslims. In this country, it is necessary to respect Islamic traditions. Women outside the tourist complexes are advised to dress modestly, avoiding shorts, miniskirts, and clothes with open shoulders. It should be clearly remembered that the woman in the Arab world – a creature of the "second class". Unaccompanied girls should exercise extra caution. On the streets, it is better to ask for help from women (by the way, it is not forbidden to do this, and male tourists). If a female tourist turns to a local man and smiles at him (which is quite natural by European standards), by Moroccan standards, she is flirting with him. Those arriving as part of a tourist group are advised to refrain from independent travel in the country (especially in the Sahara Desert) and stick to the established schedule of excursions with a guide.
In order to avoid incidents it is recommended to show friendliness to the local population, to consider their way of life; not to be rude, not to raise the voice; to respect local customs and traditions, not to show arrogance and disregard for local culture, as well as not to make offensive remarks in relation to the country leaders; not to smoke in public places, not to appear in public places or in the street in a drunken state, as well as to drink alcoholic beverages in places not designated for that purpose.
Keep in mind that the exchange of currency in the streets and unlicensed exchange offices is strictly prohibited (exchange is permitted in banks, large hotels, and some major restaurants, as well as in specialized exchange offices at airports). In general, with currency in Morocco, there are various options for fraud and deception of tourists. For example, in the mountainous areas, tourists can be offered to exchange currency for a "Berber dirham, claiming that other money is not accepted here (in fact, such currency does not exist in nature). Always carry small bills – sellers very often fake lack of change.
While on vacation, you must comply with the standard for hot countries safety precautions: wash fruits and vegetables antiseptic soap, drink only from the factory corked bottles. In many modern hotels, water corresponds to sanitary and hygienic standards but has unusual for Europeans set of microelements, which may lead to digestive disorders. You should also brush your teeth only with bottled water.
In order to prevent infectious diseases and intestinal disorders you should also refrain from drinking freshly squeezed juices in public places, fresh fruit and vegetable salads, raw fruit, ice cream, confectionery with fresh fruit toppings, food ice.
It can be difficult to obtain the necessary medicines in Morocco. So if you constantly take any medication, take them "in stock". It is desirable to take a doctor's prescription for these drugs (even if they are sold in Russia without a prescription) to avoid possible problems at customs.
Do not forget sunscreen (even in cloudy weather), sunglasses, and hats. The heat in Morocco is usually easily tolerated, so tourists do not notice how they get burned in the sun.
Tell your relatives
Important to know: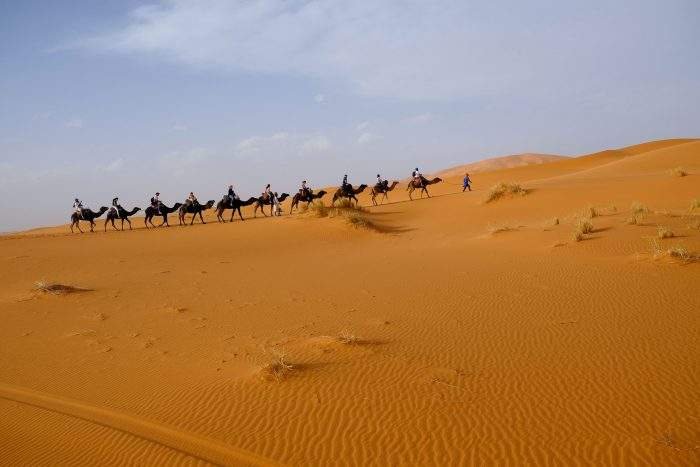 Money:
It is strongly recommended to exchange money only in banks and keep the bank certificates of exchange (including for exchange of dirhams when leaving the country). It is forbidden to exchange currency on the street and at unlicensed exchange bureaus. The exchange rate of local currency is fairly stable, uniform throughout the country, and set by the government. Currency exchange is made in banks from Monday to Friday, usually from 8.30 to 11.15 and from 14.15 to 16.00. Saturday and Sunday are days off. During Ramadan, banks are open from 8.30 to 14.00.
Credit cards and "American Express" traveler's checks are accepted in many "multi-star" hotels, restaurants, and major stores in large cities.
Tip:
It is customary to give a small tip ("baksheesh"), but often. In restaurants and hotels, even if tips are included in the bill, it is customary to pay 10% of the bill. The maids are tipped 2-10 AED's a week, car security men are given 1-2 AED's, car washers are given 5 AED's, tour guides are given 5-10 AED's for the tour. Tip is given personally to the person who served you.
Customs:
If you are invited to a meal in a private home in Morocco, remember that before entering the main room you should take off your shoes, wash your hands from a pitcher over the special basin you will be served (they also often serve a bowl of hot "rose water" to wash your hands at the beginning of the meal), and say "bismillah" ("in the name of God") before you start to eat. It is customary to eat with the hands, taking the food with three fingers of the right hand folded in a pinch. Do not touch food with the left hand, as it is considered "unclean" and is used for personal hygiene.
During the tea party, one should not refuse the second or third cup of tea, only after the third refusal will not seem impolite.
Refusing an invitation to visit (or to a cafe "for a cup of tea") can be seen as a serious cause for offense. (Of course, we are talking about serious acquaintances, not the solicitation of suspicious individuals.)
It is customary to ask many questions about health, business, personal life, etc., and to respond in detail to similar questions from your interlocutor.
Unlike in many other Arab countries, Morocco does not allow non-Muslims inside mosques.
During Ramadan (the month depends on the lunar calendar and usually falls in autumn or winter) it is forbidden to drink and eat before sunset (tourists are not affected), drinking alcohol is strictly prohibited (even for tourists), stores during the day work with reduced hours or not working at all.
Transportation:
The most convenient way to Morocco tour is by bus. Intercity buses are relatively inexpensive, and bus services are available to all cities in the country. Many settlements can also be reached by rail. It is also easy to rent a car, using the services of international rental companies. However, keep in mind that the traffic rules are followed very peculiarly by local drivers, especially in the cities.
Medicine:
No special vaccinations are required upon entry into the country. It is strongly recommended that you take out a standard health insurance policy.
Electricity:
The mains voltage is 220 V (in new buildings) or 110 V (in old buildings). It is recommended to bring an adapter.
Opening hours of stores, restaurants:
Store hours are not constant; many owners set them at their own discretion. The main trade takes place in the markets, which are usually open all daylight hours. Restaurants and cafes close mostly at 21.00-22.00 (except resort areas).
Night bars and discos:
Located mostly in large hotels. The music is international.
Addresses:
Streets in the old part of the city may have several different names, but most of them do not have name plates. If you get lost or don't know the exact address, you can ask passers-by, who will gladly help you find the right address and will even drop everything to see you off, of course, not entirely unselfishly.
Communication:
GSM 900 cellular communication standard. Roaming is available to subscribers of major Russian operators.
For phone calls to Morocco, dial: 8-10-212 and then the city code and number.
Telephone codes for some cities:
Agadir – 8.
Marrakesh – 4.
Rabat – 7.
Important telephone numbers:
Police: 19.
Fire Service: 15.
Some common words and expressions: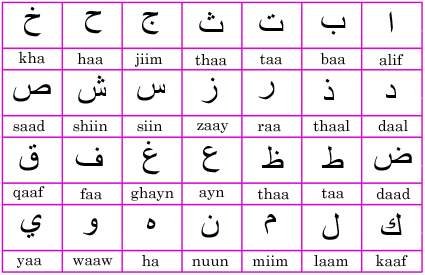 The Moroccan language is an important thing to take into consediration. Therefore, here are some words you need to know.
Hello – Salaam alaikum!
Greetings back – Aleikum assalam
Hello – Marhaba!
Welcome! – Ahlan vasailan!
Good morning / evening – Sabak / Masa elher! – Sabak/ Masa in nur!
Goodbye! – Mae salama!
Thank you/ You're welcome – Shukran/ Afwan
Excuse me! – Leusomaht!
Yes – Ayua
No – La-a.
Can – Mumkin.
Can't – Mish mumkin.
Good – Quaes/quaesa
No problem! – Mafish nishekl!
Ok! – Ssah!
(I don't) know – (Mish) erif/arf.
What's your name? – Esmak/esmik e?
My name is … – Esmi …
I'm from Russia – Ana man Rosia
Pleased to meet you – Fursa Saida.
I don't speak Arabic – Ana mabat kallimsh arabi.
A little – Shwaya shwaya.
Do you speak English? – E enthe Tatakallam bil Inglesia?
I (don't) understand – Ana (mish) faham/fahma (dialect. Ena afham/ Le afhamu)
Let's go yallah.
Is everything alright? – Kulu tamem?
Really? – Wallahi?
Driver, please stop here – Yarais, min fadpak, stana hana
How are you? – Zaye ssaha?
What is this? – Eda?
Who is this? – Mae heza?
Why? – Le?
Where? Fin?
How? – Ezzei?
Where are you going? – Reiha fin?
How much is it? – Bekem? (dialect. bikam?)
What time is it – kam asaa?
What do you want? – Aiz/ayza e?
I want juice / to eat / to sleep – Aiz / aiza asyr / akl / enem
I don't want… – Mish ayz/ayza…
I'm tired / tired – ana taban / tabena
Girl, girl – bant
Woman – Seth
Boy – Jack
Man – Rogel
I love you – Ana backbek enta/anti
Me too – Ana comen
Entrance – Duhul
Exit – Khuruzh
Check-in – Tasjil
Airport – Matar
Bus – Bas
Pharmacy – Daleya
Clock – Godina
Morning – Sabah
Afternoon – Nahar
Evening – Masa
Night – Leila
Tomorrow – Bukra
Today – Al-Yum
Yesterday – Bal-ams.
Please let me… – Aatani, min fadlik…
Inn – hazelnut
Store – Mehzin
Break – Raha
Room – Oda.
Expensive – Gali
Free – Bibalyash
Key – Muftah
Date of arrival – Tarih al-vusul
Departure date – Tarih al sefar
Numbers
1 Wahid
2 Etnin
3 Teleta
4 Arba
5 Hamsa
6 Saetta
7 Saba
8 Tamania
9 Tessa
10 Ashara
100 Maya
1,000 Alf.