6 Ways to Convince Customers to buy your property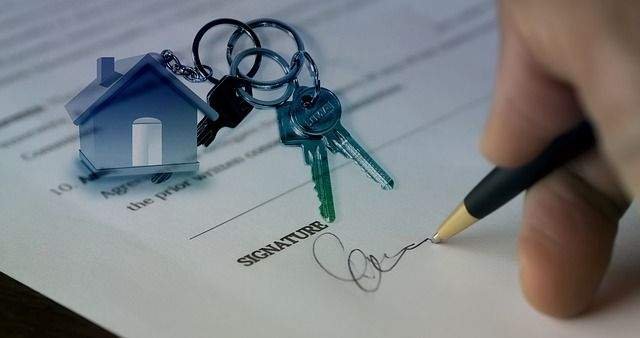 When we talk about the property in Noida then in that case we must know how to deal with the customer or you can say how to convince customers to buy your property. Here are some of the tips which you can follow if you also want to convince your customer to buy your property. In my opinion you must need to know how you can create need regarding your property in front of any one. If you can or you will be able to do the same then you can sold anything in front of anyone. Follow these basic tips to for to create needs regarding your project.
Know The Difference Between a Benefit And a Feature
Always try to inform customer about the benefit of the project not the feature, like if you are sailing a phone to someone then you should tell them that because of the 32GB you can store more data of your instead of saying that it has 32GB inbuilt RAM. One more thing which I want to inform you is benefit always need to be different from all or your way to explain to the customer is needed to be different. Then only your customer will remember it for longer time period.
Use Vivid But Plain Language
Your customer always remember the benefit if its inform them in a simple language so always try to use the simple language in front of the customer. When you are going to sale 1 bhk flat for sale then you can simply inform them about the benefit, location and about the crime rate of that area instead of use any kind of vivid.
Avoid Biz-Blab And Jargon
Customer doesn't know about the technical term of your business, so try to avoid this kind of technical term to use in your meeting. If you are in customer service and one of the customer is asking you about his flight ticket that its confirm or not and if you answer them that you need to wait for 24 hrs because write now the avaya or the amedius not working, then in this case the next question of your customer will be is what is avaya and what is Amadeus or might be he will say that I don't care about your avaya and your Amadeus I want my ticket to be confirm. Then in that case it will be more difficult for you to handle your customer.
Emphasize What's Unique To You Or Your Firm
Inform customer that what is unique or different in your flat compare you're flat with the other one. You can compare about the price, location and about the greenery or about the crime rate from other area. These are some of the point which you can discus from with the client.
Make Your Benefits Concrete
your benefit need to be solid like its need to compare by all if your benefits are solid then your client will not go anywhere but if your benefit are not solid then your customer can go anywhere.
Keep The List Of Benefits Short
Always try to keep your benefits list short because your customer will remember the certain numbers of benefit not the all. If your benefit are short but solid it will surely move your customer for your deal but it is not the same your list will be longer then might be possible that your customer will not lessen the all benefit and your deal will not go thru.
Right Realtors is providing the complete details about the flats available in Noida and in Noida extension. You can visit the website or you can directly contact to us. We will give you the complete details about the same.

Author by: This blog is done by Chetna Sharma who is writing blog from last 2 year for real estate and website is getting benefit also for the same. I love to travel new place and share information about those places.