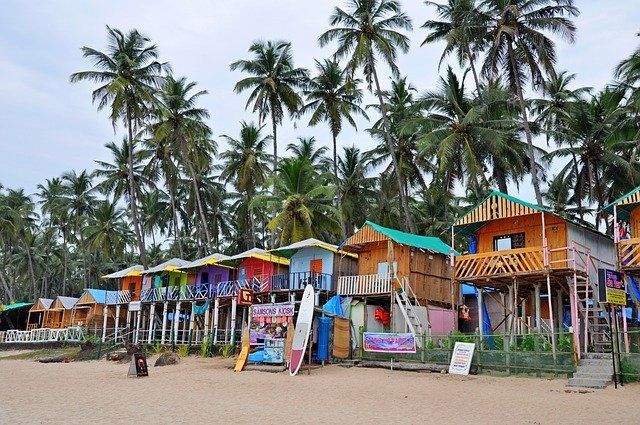 India is the place which has so many places where you can visit in this coming New Year to spend some special moment with your family or with your friends. This blog is just to inform you some famous destination which you can visit and enjoy your new year:
Goa
Goa is one of the destinations in India where you can enjoy your new year with your family as it's a place which is famous for fun & party and the enjoyment. Goa Tour Packages For Couple 3N & 4D Here you can enjoy the night life in Goa, beaches, and the tasty foods of the Goa. You will surely get the best New Year picture for the whole life of yours.
Udaipur, Rajasthan
If you are planning to celebrate your coming new year than Udaipur is also a good place where you can go and feel like the Nawab as it's a city of Nawab. The city of lakes is not just a historical place you can also go there to enjoy your new year over there.
Gokarna Karnataka
It's one of the places which do not have any tourist activity till now. Here you will get the clear beaches. This place is famous for the religious places because of the lord Mahabaleshwar.
Andaman Nicobar
It's a place which is full of beaches and full of fun activity. You will not feel bore for a single minute as it is a famous place about the party and the fun activity. You can enjoy the full night party over there. Clear beaches are calling you to enjoy the trip with your family.
Mcleodganj, Manali, Himachal Pradesh
This one of the place where you will get the hill and the valley, nature beauty, the sight scene of the city will gives pleasure to invest money in a good destination.Dharamshala & Dalhouise Honeymoon Tour Package For 4N & 5D here you will get the calm which is necessary for the relaxation.
Manali the hill station which you can visit to enjoy this New Year with your family & friends. Enjoy the mall road; camping and bone fire because here are so many activity which you can enjoy with your family and friend you can also go for the adventure trip over there.

Kodaikanal , TamilNadu
This place is also one of the places in India which is not yet famous as a tourist place, kodaikanal is one of them it's not only hot place all the time. But it has a different side of picture also which is full of sight scene.
New Delhi
It is the main city of India which is the face of India. You can enjoy your new year in Delhi also. Here are so many places where you can visit on New Year like the Mugal Garden, AksharDham Temple and the most important India Gate.
Go Booking Now is the website where you can book ticket or any package for any destination which all are mention above the blog.
Author by: hey I am Chetna Sharma who is writing blog for travel from last 2 year. I love to travel and share the memories to other.