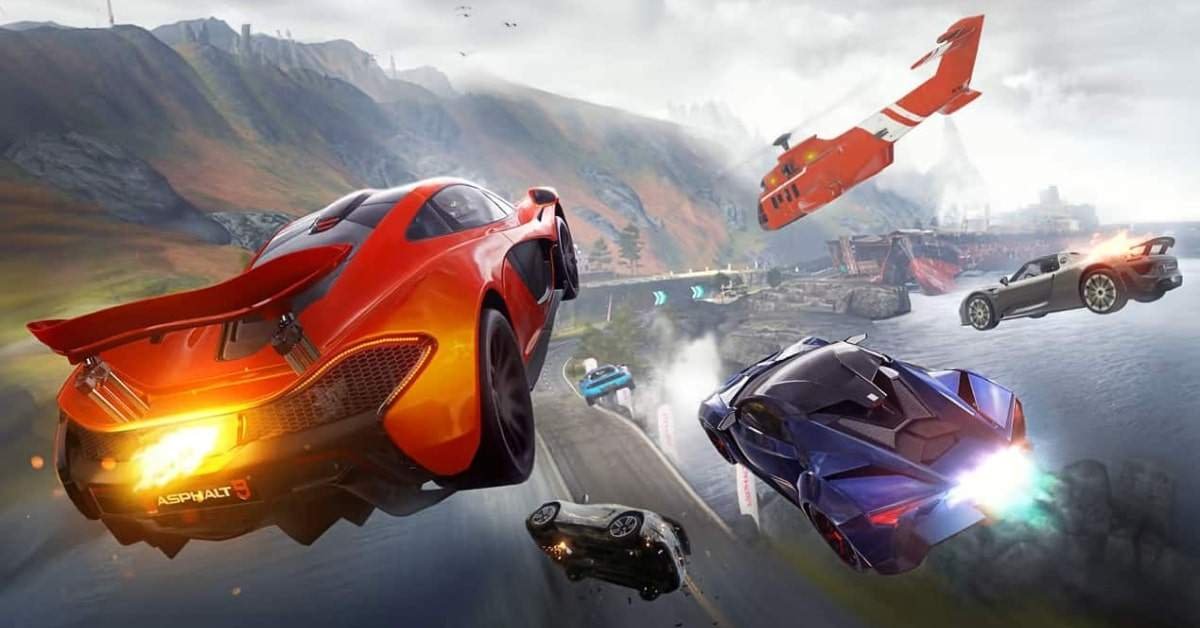 10 best free racing games on Android in 2023
No speeding is better than one you experience in racing games, don't you agree? If you are bored playing old games or want to take your gaming to the next level. Let us introduce you to the top racing games for Android this year that will challenge your inner gamer. Let's explore each!
The most common thing in every kid's childhood is racing games and cars. This is why racing games are still popular and an evergreen genre. No matter what your age is, we all love playing these games. The best part is that you don't need a desktop or gaming console to play racing games; you can play them on your smartphone whenever you feel like it. This convenience has made gaming even more fun.
From stupendous graphics to highly challenging levels, there are many racing games that are available in the application store. However, only a handful are the best android games that are worth playing on your smartphones. To avoid wasting your time downloading unworthy games, we have gathered a list of fun and adventure-filled racing games in this post. Go through it and pick which attracts you the most.
10 Racing games for Android that are worth downloading
Racing games are considered one of the most admired mobile games. There are countless options in this genre due to its competitive category. Such games are the first of their kind that utilized the accelerometer of phone hardware as a steering wheel.
Yes, there are other methods for controlling, but moving and tilting your smartphone is a timeless racing element. So, here is the list of the free android racing games that are worth playing on your smartphone.
1. Clash For Speed
Clash For Speed is one of the best racing games for Android. Once you download this game from your Google Play Store and start playing it. You will be introduced to a warthog dictator called 'Speed Hog'. The Speed Hog is agonizing, daring, and very ruthless. This game lets you do all the things to surpass your opponents. It is a racing game where players try to finish the line while avoiding traps, using weapons, and unlocking new worlds.
There are two game modes—first, you will tilt your smartphone to drive the car. In the second, you will drive by using the side buttons for controlling steering and the center button for braking. The traps, tracks, and obstacles, you encounter can be modified. Clash For Speed enables you to customize and enhance your racing experience by rewarding you throughout the entire journey.
2. CSR Racing 2
CSR Racing 2 is another game for players who look for speeding fun. This game gives you access to powerful vehicles to take your racing experience to the next level. You will find cars from renowned makers such as BMW, Ferrari, Bentley, Audi, GM, McLaren, Mini, Koenigsegg, and Nissan. You can participate in different races at any time. Once you start earning money from your victories, you can upgrade your vehicles with tons of options.
The aim of all types of races is the same i.e. be the first to cross the finish line. The driving system is very simple. This game offers spectacular graphics. You need to take a good start and switch the gears rightly to become the winner in the race.
3. Asphalt 8: Airborne
Asphalt 8: Airborne is one of the addictive racing games from Gameloft's Asphalt franchise. This game has over 300 licensed cars including Bugatti, Lamborghini, Porsche, and bikes that you would love driving. There are several action-packed races to participate in with over 75 tracks. This game offers single and multiplayer modes for racing.
You can create your customized avatar in the game. You unlock new worlds and setups while finishing your race. This game enhances the racing experience of players as they take the highest jump into the sky with their cars and bikes in the race.
4. Hill Climb Racing 2
Hill Climb Racing 2 is another most amusing 2D driving game on the market. You get to drive different types of vehicles on the most complicated tracks. Your aim is to be the first one to cross the finish line.
This game is similar to the first installment in the same franchise which was downloaded over 500 million times. You will have to learn the balance between the gas pedal and the brake to master your vehicle. You can purchase new vehicles and add improved features to the existing ones as you play. Plus, you can customize your vehicle tires, paint, and other things as well.
5. Racing Fever: Moto
Racing Fever: Moto is one of the best motorcycle racing games. You will enjoy the thrilling ride from its start to end. This game offers the finest large-cylinder vehicles. The graphics of this game is remarkable. There are 3D levels as well where players can immerse themselves in wholly new action in each race. The thrill of escaping the cops in the different race modes is exhilarating.
There is a huge range of motorcycles to choose from, each offers a unique sensation while you steer them. This game offers four types of driving modes, which you can pick according to your skill and comfort. You can easily change the direction and speed of the vehicle by using the accelerometer on your phone.
6. Hovercraft: Takedown
Hovercraft: Takedown is another 3D racing game that takes players on an adventurous driving journey. This game lets you act as a police craft and chase crooks on the highway. Instead of giving them tickets, you smash their vehicle to pieces, isn't it thrilling?
As vehicles are made up of blocks, players can customize their hovercraft or build it from scratch. You can personalize your vehicle according to your liking. This game offers the finest graphics with action-packed racing which makes it addictive and fun to play.
7. Traffic Racer
Traffic Racer is one of the best racing games for android in the market. In this game, you will drive through a congested highway while avoiding vehicles coming from the opposite direction until you crash. You can select any vehicle including trucks, cars, and vans from over 15 options. Each vehicle offers unique characteristics and features.
This game has four playing modes. You need to keep driving the vehicle until you crash. It shows high scores on boards to compare your driving time with your past performance. This game has outstanding graphics and scenery that enhance your racing experience.
8. Asphalt Extreme
Asphalt Extreme is another racing game in the Asphalt series that offers a wide array of vehicles to select from. You will see 35 vehicles divided among 7 categories like Pickup, SUV, Monster Truck, Buggy, Rally Car, and Truck. The track is set in Thailand, Egypt, Norway, the USA, and Mongolia with different themes including ice, desert, and industrial zone.
The career consisting of five series is the main means to unlock all types of vehicles. Your progress will be measured in stars in each stage which is given after finishing tracks with a particular vehicle.
9. Absolute Drift
Absolute Drift is one racing game that will make you a master of drifts. This game lets you practice in Free-roam mode and once you are ready, you can compete in drift events. There are 6 types of drifter cars and 3 game modes named Mountain Drifting, Drifting, and Driftkhana with 34 levels.
In this game, you can challenge seasoned drifters in 5-midnight events. From docks to airports and moving metro, each theme has unique levels to master.
10. Need For Speed No Limits
Need For Speed No Limits is another addictive 3D racing game that easily adapts to multiple touchscreen devices. Players can handle the steering wheels of the most powerful cars such as the BMW M4, Porsche 911, Subaru BRZ, and McLaren 650. This game offers shorter (30 secs) yet hectic races that you hardly find in PC or games for consoles.
You will find over 1000 races on diverse tracks. The controls of this game are smooth as the car accelerates automatically. You just need to have control over direction. By sliding your fingers upward you can activate the nitro. You will earn money as you play and use it for purchasing new vehicles. This game has outstanding graphics and offers a sophisticated control system.
Parting Thoughts
Racing games have not lost their popularity and are still preferred by many gamers. Individuals of all ages love playing driving games and when it can be played on their smartphones nothing can be better than this!
All the above-mentioned racing games are hot in the market. Each of them offers the zeal, entertainment, adventure, and fun that you look for in a good racing game. However, if you think that we have not included a particular game that is worth mentioning on the list, please do let us know via your valuable comments.
Now, pick any from the list to fulfill your love for speed and break all the limits of racing!