Windows 10 Home Vs Pro: 4 Major Differences Explained!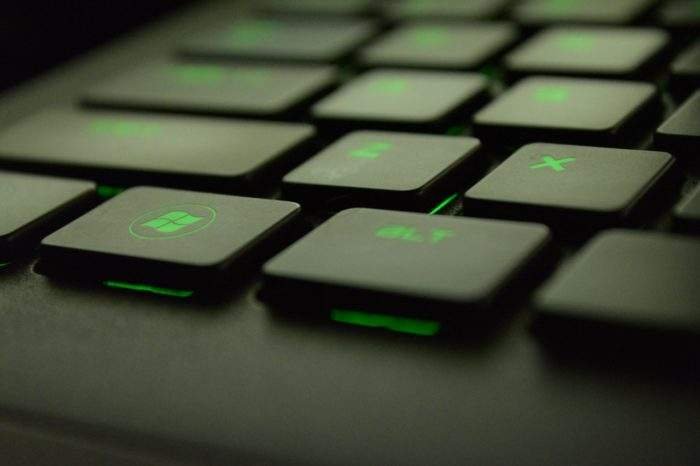 When purchasing a new computer, there are numerous variables to consider, one of which is software. What is the difference between windows 10 home and windows 10 pro.
Which software to use is one of the first decisions to make. Even though macOS and ChromeOS have increased in popularity in recent years, Windows remains the world's most common operating system.
Windows 10 is probably the one you'll choose, given that it's five years old at the time of writing. However, you may have noticed that there are now three separate versions. Each of Windows 10's three editions, Home, Pro, and S, has its own set of benefits aimed at different customers.
If you're unsure which one is perfect for you, we'll walk you through each one to help you make that important decision.
What does Windows 10 Home entail?
What is the difference between windows 10 home and pro?
Windows 10 Home comes with several features that help you get things done quickly. The timeline assists the user in quickly locating the required application. With the help of the timeline, they can quickly search for and locate a specific document, image, video, or another item. The "Nearby Sharing" feature allows you to share videos, photographs, and documents with nearby people. In addition, Cortana is a function that allows users to control and manage smart home devices.
Microsoft Edge comes preinstalled with Windows 10 Home and offers a variety of handy functions. Users can use an auto-fill function to auto-fill cards on web forms, which means they can save their address, credit card information, and other pertinent information on important retail sites to autofill web payment forms. Additionally, clutter-free printing allows users to print online pages without popups or other unwanted clutter. A Grammar tool is also available to help improve the readability of web pages and books. It also allows you to switch between dark themes, contrasting well with colors, text, icons, and other elements. These are just a few of the features included with Windows 10 Home.
What characteristics do they share?
What is the difference between windows 10 pro and windows 10 home? Cortana, Microsoft's virtual assistant, is included in all Windows 10. It can make calendar entries, take dictation, start programs and local files, search the web, and give directions using voice commands on your PC.
1. Windows 10 Home is less expensive
The most significant distinction between Windows 10 Home and Windows 10 Pro is that the Home edition is less expensive.
You can buy the Home edition for $139, which includes a license for one PC, just like many other everyday customers. If you're wondering how much Windows 10 Pro costs, it's $199.99 for a single PC license.
Note that these are retail licenses, which can be transferred to another device and are not limited to a single device. However, if you buy a PC with OEM Windows 10 preinstalled, you won't be able to do so.
2. Explaining the characteristics of Windows 10 Pro
What is the difference between windows 10 pro and home? So, what are those extra features in Windows 10 Pro, and, more importantly, do you need them if you're thinking about updating or installing Windows on a home PC or laptop?
BitLocker
BitLocker is encryption software that allows security-conscious users to protect their hard drives from hackers completely. Microsoft has made some minor changes to the service in Windows 10 Pro.
3. Windows 10 Pro can support more CPUs and RAM
Apart from having more features, Windows 10 Pro offers more power beneath the hood and can utilize more resources on your device.
For example, a PC running the Home edition can only handle one CPU at a time, whereas the Pro edition can support two CPUs simultaneously.
The Windows 10 Pro supports up to 2TB of RAM, while the Home edition is limited to 128GB. Google Chrome will think twice about being a RAM hog with so much RAM.
On the other hand, general users rarely require more than 16GB or 32GB RAM for everyday tasks or even high-performance gaming. If you're deciding between Windows 10 Home and Windows 10 Pro for gaming, keep in mind that the Home edition will be able to meet all of your requirements because it supports DirectX 12 and 4K gaming.
4. In the Home edition, there is no Windows Sandbox, Windows 10X emulation, or Remote Desktop
There are a few things you may wish to do but will be unable to do so if you purchase the Home edition. It doesn't, for example, support the new Windows Sandboxing security feature, which allows you to run harmful software inside a virtualized Windows installation for added security.
After all, is said and done, you can still use VirtualBox, but you'll need a new license to activate Windows.
Microsoft Remote Desktop, which is used to control your PC via the internet, is not supported by Windows 10 Home. Third-party programs such as TeamViewer and Chrome Remote Desktop are available.
To run Windows 10X on your system, you'll also need the Pro edition, as the emulator requires Hyper-V functionality, which isn't available in the Home edition.
Which is better: Windows 10 Home or Windows 10 Pro?
"Is Windows 10 Pro better than Windows 10 Home?" you might wonder. Yes, yes, yes, yes, yes, yes, yes, yes, yes, yeah, yes, However, if you choose Windows 10 Home, you won't be missing out on anything. You'll get everything you need, including Windows Security antivirus and other Microsoft programs. Compatibility with third-party apps is also unrestricted.
However, let's say you want Bitlocker encryption and other business capabilities like Group Policy Editor and Azure Active Directory, or you want to upgrade your system to a terabyte of memory. If that's the case, the Pro edition is for you. You can always spend the extra money to upgrade from Windows 10 Home to Windows 10 Pro.
Windows Updates are available for both Home and Professional users at no cost
Microsoft began offering two feature upgrades each year and monthly quality updates with the release of Windows 10. In this case, the Remond-based firm makes no distinction between editions and provides free Windows Updates to all Home and Pro users. This should have no bearing on your purchasing decision.
The Windows 10 support cycle is another feature that both editions have. Microsoft gives 18-month support for each feature update (H1 and H2 releases) to both Home and Pro users, after which you must upgrade to the following iteration.
So there you have it: some of the biggest changes between Windows 10 Pro and Windows 10 Home.
Conclusion
The Windows 10 operating system comes in two flavors: Home and Pro. The key difference between Windows 10 Home and Windows 10 Pro is that Home is aimed at average consumers, while Pro is designed for enterprises. Overall, Windows 10 Pro has more functionality than Windows 10 Home. It also provides more business updates.