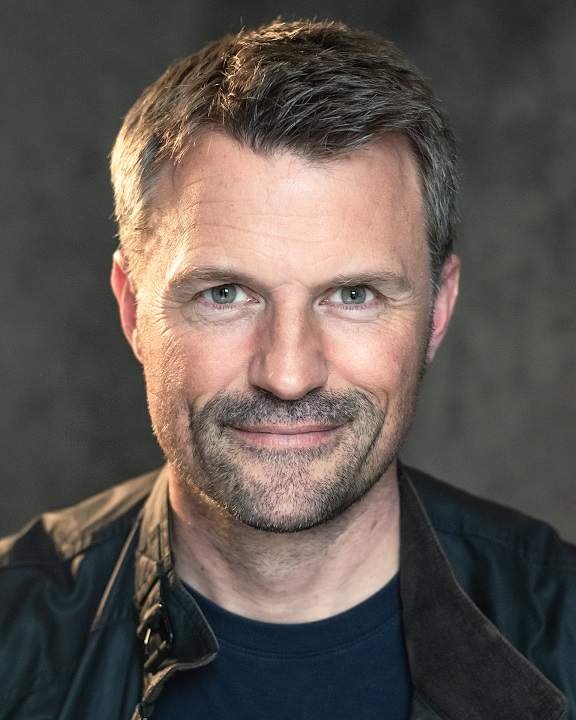 Actor Stefan Boehm is Living His Childhood Dream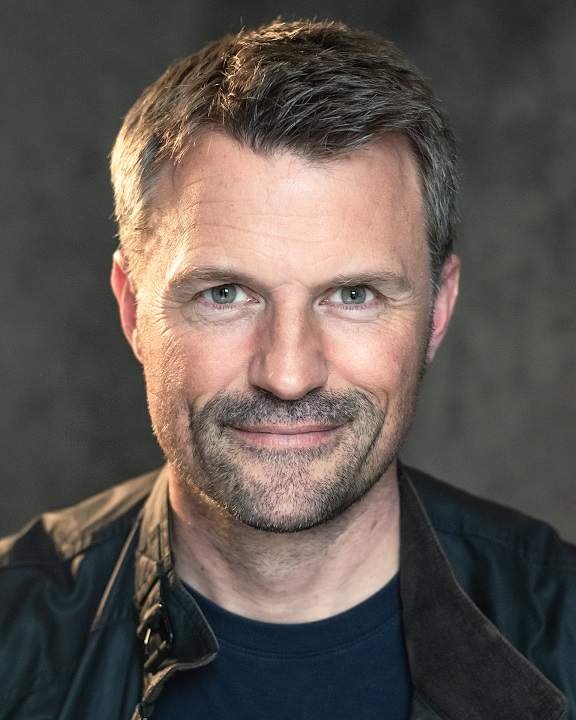 When Stefan Boehm was a child, he found himself in awe of movies and television. As a teenager, he was mesmerized by the idea of having the ability to escape to anywhere and be anyone in the world through stories on screen.
"Growing up in England, even hearing the word 'Hollywood' brought visions of glamour, movie stars and the greatest films being made by the world's best talent. Many of my happiest memories are connected to shared experiences around a film or TV show and being surrounded by family and friends whilst enjoying it all," says Boehm.
It was only natural for this interest in film to manifest itself into an industry leading acting career in Britain and abroad. His films like Override and 100 Bullets and television shows including The Liberator and Lucky Man have captivated audiences all over the world, while allowing Boehm to live his childhood dream.
Boehm's passion for his work is evident in every project he takes on, working hard to elevate every performance and create successful movies and series. This is exemplified with his work on the hit Dead Ringer, which won Best Independent Film at the National Film Awards in 2019. The National Film Awards is an annual awards ceremony produced by the National Film Academy to celebrate the achievements of established and independent filmmakers, actors, actresses, casting directors, production companies and crew who make up the motion picture industry.
It was set up in 1999 and is second only to the BAFTAS in terms of importance in the UK film industry. Recent winners include Olivia Coleman and Renee Zellweger. Boehm worked tirelessly to bring such accolades to Dead Ringer, both through his critical performance and his work as Producer.
Dead Ringer is a modern-day version of The Prince and The Pauper where one man from a poor background ends up taking over another man's life from the entirely opposite end of the spectrum. Jamie Poulton gets the opportunity to replace the iconic Donny Martin from the boy band group D5 with ever gripping twists and turns. Dead Ringer asks the question: could one man live in another man's shoes and actually get away with it? Dead Ringer was also loosely based on the Paul McCartney conspiracy theory, that the real Paul had passed away and been replaced by a 'ringer' in the early years of The Beatles.
"My interest in Dead Ringer was first sparked because of my love of music and background as a musician, so when I heard Dead Ringer followed a world-famous band being used as a front for the smuggling of contraband it sounded convivial. It also feels like most people like a conspiracy theory whether they believe them or not," says Boehm.
Boehm plays smart, affable Detective Green, who cracks the narcotics smuggling ring by travelling to Florida to follow his hunch. Boehm was eager to play such a character, the endearing hero, after quite a few projects playing the antagonist. This leading character is at the center of unfurling the crime in this story, acting as the glue that binds the plot and to some extent explains the twisting narrative. He's a kind family man, but ruthless and relentless in his work environment.
Boehm found getting into character quite easy as Phil Green is very close to his own personality, just a bit more reserved. When watching the film, Boehm's performance is extremely authentic, helping to really capture the hearts and attention of the audience.
"The plot of Dead Ringer includes a band who happen to be the biggest in the world, which meant many highly enjoyable singalongs around a guitar and one exceptional afternoon where there was a live concert created for screen which felt like a sold out gig at Madison Square Gardens in New York," Boehm recalls.
Dead Ringer had a full London West End premiere in September 2018 at the Prince Charles Cinema in Leicester Square. Later that year the film went on to win Best Independent Film at The National Film Awards in the United Kingdom, beating Idris Elba's Yardie. The film had a cinema release in the United Kingdom and is now on Amazon, and soon to be on digital platforms in the United States. Boehm is immensely proud to have played such a large part in the film's success, and to have mentored some of the younger and less experienced stars of the film.
"It was worth all the effort alone to see some of the faces at the premiere and after party of Dead Ringer. Everyone who was involved was incredibly excited. The other wonderful aspect of the film is that it contained some performances from young and new acting talent, which should be part of the remit of the industry in general. Seeing some of that talent going onto even bigger things on screen and in music is very satisfying for the whole team," says Boehm.
Dead Ringer will soon be available to stream on several platforms in the United States. Be sure to put it on your watch list.
Photo by Earl Wan