Why Do Small Businesses Need Local SEO in 2021?
Local SEO is all about increasing search visibility for businesses that serve their customers face-to-face in a local geographic area. Any company that is local and serves local customers can benefit from local SEO. Many companies have a fixed service area and generate business from this particular geographical area; local SEO helps you a lot.
Local brick-and-mortar stores like restaurants, bars, laundromats, doctors' surgeries, law offices, and grocery stores are all businesses that should be using local SEO. Apart from the above, service-area businesses (think plumbers, construction workers, locksmiths, and other similar professionals who travel to their customers) are also eligible to practice local SEO and benefit more or less equally from the benefits it offers.
Local SEO makes sure your appearance in search results whenever someone nearby searches for a business like yours.
However, the primary question that arises is whether you need to do local SEO or not? What are the benefits of local SEO?
It is almost 2021, and it's crucial to know the best performing online marketing platforms for your small business to drive the best and efficient business results.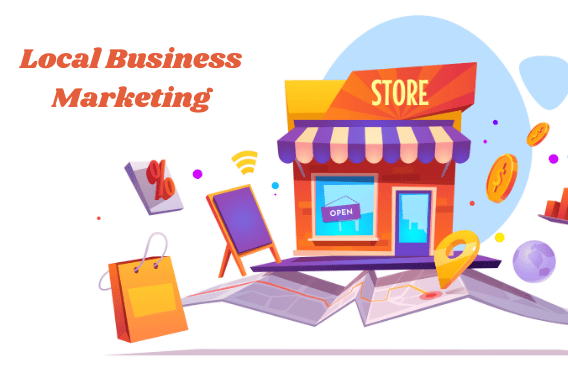 Here are the reasons why do small businesses need local SEO in 2021?
Local SEO Drives Foot Traffic
Not everything you can get online! For some of your requirements, you need to visit the concerned place for fulfillment. Brick and mortar businesses solely rely on the foot traffic, and customers need to come to your store for the conversion.
Hence, the more customers will come to your place, the better for your business sales.
Now, to drive the customers to your place, you need to mark your presence as a local business so that people can search for you online. These days, people search for local businesses online like "Mexican restaurant near me" or "Hair salon in Kitchener," and you need to make your business ready for these kinds of queries.
So, employ local SEO to mark your online presence in your service area and drive the foot traffic to your place.
Local SEO Ranks You in Local Packs
Local packs have the maximum CTR for local search queries. When people search for a local or nearby business, Google generates some local packs in the search results showing the business's basic details like Name, Address, Ratings, or Timings. Moreover, you get some website, directions, and phone buttons if you want to explore the business website, visit them, or talk over the call.
People love local packs in search results, and if you are a small business, you can generate huge traffic. You need to make a GMB listing to make yourself eligible for the local packs. Once you complete your business listing, you need to focus on local SEO to improve your local rankings and appear in local packs.
So, drive most of the local customers to your business in 2021 with local pack rankings. And local SEO is your way to go for ranking in local packs.
Don't Let Competitors Win the Game
If you are not doing local SEO, that doesn't mean your competitors as well. Your competitors won't miss this opportunity if you don't grab it. As you know, how people search for businesses these days.
Now, if people see your competitors when they search for a local business, they will obviously go to them no matter how good you are.
You need to boast your best services online to grab local customers' attention and drive them to you. For small businesses, every single customer matters for survival, and you can surefire your survival with local SEO in 2021.
Local SEO nurtures your local business listings to outrank the competitors and drive the most local customers to your business.
Internet is the Best Advertising Space
Brand awareness is important to get new customers. People can't come to you if they don't know you exist. If you are relying on a big storefront sign, pamphlets, or billboards for your business promotion, then you are missing out a lot. Because all these traditional marketing tactics are not that effective and can't convert much.
When you promote your small business online, people can see your business from their home. All your prospects will be able to reach you online, drive to your place, or consult over the call. You don't need to put billboards everywhere to attract the customers, just list yourself online and make it rank through local SEO to roll in all nearby customers.
As you can see, local SEO is very efficient and effective, and you must do it for your small business in 2021.
Gone Are The Days Of Traditional Marketing
These days, people don't have heavy phonebooks, whitepages, or yellowpages books to know about a business. They use their phones or other devices to search online about any business or anything. Hence, if you are not online, which means for all your prospects, you don't even exist.
The only business you'll have is the people who know about your business, which isn't enough if you want to grow. You need to get more and more customers to boost your business growth, and to do so; you need to get your business online.
You need to list your business at every popular online directory where people search for the business like Google My Business, Bing Places, Yelp, etc.
The above process is part of the local SEO. Moving further, all your listings are optimized to rank well and drive customers. Moreover, the customers are also encouraged to review you online to impress new users and make them your customers.
Local SEO aims to make you the best business choice for customers' requirements, boosting your conversion rates.
When you have an engrossing profile with many positive reviews, you will indeed have a significant business. So, include local SEO in small business digital marketing in 2021 for profitable results.
Online Searchers are Near Conversion
When you promote your local business offline, you don't have any insights about users, and you pitch your business randomly, which is inefficient and less performing.
However, when you list your local business online, only people who are interested in your business will search, and they are most likely to convert.
You will be amazed to know that, the same as SEO, local SEO is also free, and you don't need to invest anything for organic results like PPC advertising.
The only thing you will invest in is time and a reasonable fee if you hire a professional for your business' local SEO. So, invest in local SEO in 2021 for having a plethora of conversions.
Local SEO Invigorates the Word-of-Mouth Marketing
Word-of-Mouth marketing is very effective in driving new customers. However, there is no direct way to do it. When some of your satisfied customers recommend your brand or boast about your quality, it influences the listeners to consider your brand for the upcoming purchase. Now, you have to first earn happy customers by offering the best services in the market. Now, you need to ask your happy customers to share their feedback online and review your business.
When new users see these fantastic reviews, it will emphasize their buyer persona and make them your customers. Your happy customer's online words will boost your brand authority and double up the new customers.
So, it's time to get the local SEO on work and have tons of new customers.
These are some prominent reasons why you should do local SEO in 2021 for your small business. You can assure your small business's survival with local SEO and build a robust foundation to be the industry giant.
So, add local SEO in your 2021 digital marketing strategy and get on the way to success.
You can also hire a digital marketing agency for full digital marketing services, including local SEO, to meet your business goals.