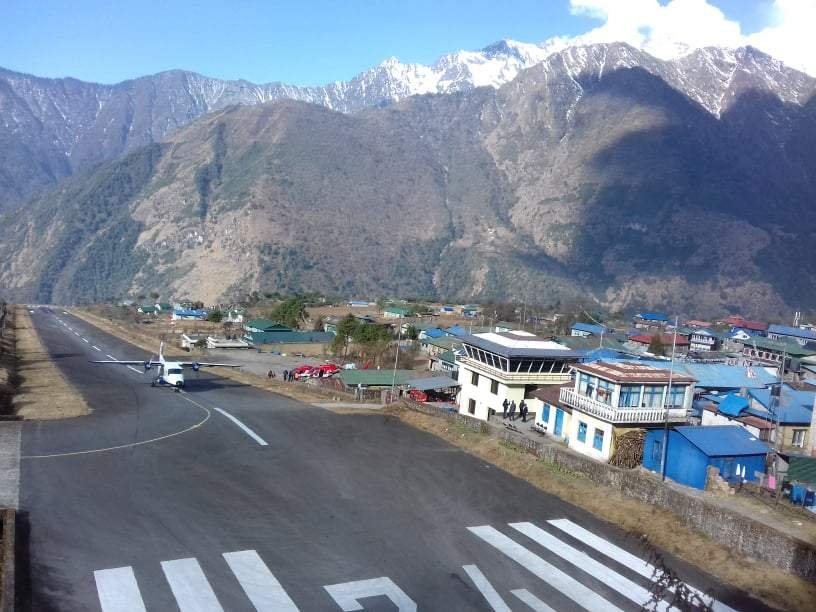 When international flight will start in Nepal, After pandemic Covid-19?
International flights to resume from september 1st
The government of Nepal has decided to resume chartered and regular passenger flights from September 1st. However only representatives of diplomatic missions and Nepalis, the United Nations, and development partners are allowed to fly in Nepal, until the next Cabinet decision. On a day only 500 individuals can travel through the flight. Minister for Communication and Information Technology Yubraj Khatiwada the government spokesperson said that all the listed individuals, other than tourists are allowed to come to Nepal regularly. And chartered flights from China, Japan, Hong Kong, Thailand, United Arab Emirates, Malaysia, South Korea, Malaysia, Thailand, Australia, Canada, the United States, African countries, and European countries where RT-PCR tests are easily available.
From countries where PCR tests are not easily available won't be allowed to take flights to Nepal from countries including Saudi Arabia, Kuwait, and Qatar. If it is Nepalis people then for them also the same regulation is implemented. Khatiwada said, if some Nepali is stranded in these countries could be brought home on chartered flights.
According to Khatiwada, those who are coming to Nepal must do an RT-PCR test and has to bring the report of RT-PCR conducted in the last 72 hours, they have to bring proof of advance booking of hotels for seven days and produce a barcode or print copy of the form they need to fill up by accessing the Covid Cases Management Centre. After completing the seven days in quarantine they have to give in writing that they would spend another 14 days in-home quarantine.
Are tourists allowed to visit Nepal from september 1st
According to the recent cabinet meeting, it has been said that there will be restrictions on foreign tourists until further notice. Only Nepalis and diplomats are allowed to take chartered and regular commercial flights to Nepal. As the cases of coronavirus are in increasing order the government of Nepal isn't taking any further steps about opening international flights as usual. Bringing Tourists from different countries isn't a safe thing to do. If the cases of COVID-19 increase then the government of Nepal has to bear higher risks and losses. In the future, the cabinet meeting the government of Nepal would take some decisions about continuing the International flights.
Are domestic flights open in Nepal?
Till now no domestic flights have been opened in Nepal and no further decision has been made for resuming the domestic flight, by the government of Nepal. Domestic flights remain in suspension as the country is grappling with the rising number of daily infections in Nepal. Several cities including the capacity city Kathmandu remain under lockdown. On March 20 the government of Nepal banned all domestic and international flights and started a strict Lockdown on Nepal. Nepal took a big step after the 1st coronavirus case. In the next cabinet meeting, the government of Nepal will take some decisions about domestic flights.
Nepal allows limited international flights
As the airlines are expected to start from September 1st but the starting operating flights are from countries where PCR tests are easily available. It is expected that if the flight will resume then also there will be limited frequency, destinations, and passengers, the first regular flight will take off to Tokyo after midnight on 1st September. Nepal Airlines will be operating two more flights to and from Narita in September and the other four to Kuala Lumpur and Dubai.
Once a week most other airlines will be flying with the limited passenger loads to comply with the Civil Aviation Authority of Nepal (CAAN) limited on arriving passengers. CAAN has set its limit to 500 passengers including chartered flights. Etihad, Oman Air, Fly Dubai, Malaysia Airlines, Dragon Air, China Southern, and Air China. Permission has not been given to any flights from Indian cities due to the rising number of COVID-19 cases in most of the cities of India.
Conclusion
As the government of Nepal has allowed flights for only Nepalis, diplomats, aid agency officials, and their families to fly to Kathmandu on these flights, they'll need RT-PCR negative reports done only 72 hours before their flights, and after the fight, they'll have to stay for seven days in home isolation and hotel quarantine. After the quarantine, you can organize your trekking, tours, Safari, and any other adventure in Nepal. Most travelers have dreams to reach Everest Base Camp by walk.