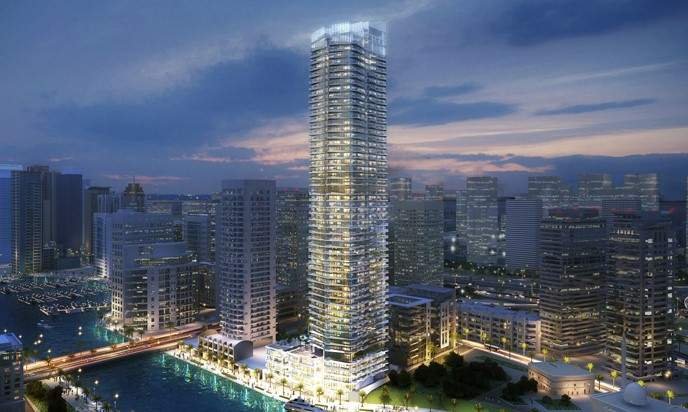 It won't be wrong to state that Dubai's residential market is growing. Although it suffered a setback due to the ongoing pandemic, it has started to gain momentum again. Projects that were halted are now near to completion. Developers have sped up the work to ensure deadlines are met. Amidst all this, new residential projects are launched.
This is one of the primary reasons why more people are turning towards investment in the primary (off-plan) market. Having said that, this form of investment doesn't come without its share of risks and threats, particularly for new investors.
Here's how you can make your off-plan investment in Dubai secure and risk-free:
Invest in a Project by Renowned Developer
First things first, you need to choose the project wisely. Make sure it is helmed by a renowned developer that has earned a reputation for completing projects within the given time frame.
One of the major risks associated with off-plan properties relates to the delays in the construction. This has a direct impact on profitability as your investment will be stuck, generating no returns. If you are investing in a project developed by a reputed development company, you won't face any such issue as such companies do not let delays impact their reputation. They tend to stay true to their claims and complete projects on a timely basis. In addition to that, their projects maintain quality finishing, as well.
Choose the Location Wisely
Whether it is a ready property or an off-plan, it is always recommended to choose the location wisely. A lot of things, particularly the price of the property, depends on the location. Furthermore, the future prospects it holds vis-à-vis profitability are also dependent on the location as well. So, go through offers for off-plan properties in different neighbourhoods in Dubai. Evaluate their profitability and potentials. Also, take into account the nearby facilities and developments taking place and then finalise it.
Keep Market Conditions into Consideration
Market conditions, particularly in the real estate sector, can be uncertain. A property that was priced high last year may not have the same rate this year. Thus, you need to be very diligent in this regard. As off-plan investment doesn't yield immediate returns, you need to have an extensive plan that should be made after thoroughly studying market conditions.
Opt for a Waterfront Project
Waterfront projects happen to be quite popular among property seekers in Dubai. Since the weather tends to be on the higher side in this region, people prefer waterfront properties for a pleasant ambiance. This is why their demand is on the higher side. The exceptional views they offer also add to their growing popularity.
Due to the increasing demand for these projects, their rates also remain on the steady. Thus, it is safe to say that it can be a secure investment if you are putting your money into a waterfront project.
There are numerous residential waterfront projects in different communities in Dubai. Among them, Dubai Marina is an ideal choice. Home to some of the most sought-after projects such as Marina Gate and Bluewaters Island, Dubai Marina is not only the preferred choice for those seeking residence, it is also popular among tourists.
A recent development in this community, Stella Maris, is an ideal choice if you are looking to make an investment in an off-plan waterfront property. The fact that it is going to be the last waterfront project in Dubai Marina makes it even more special. Real estate experts believe it is going to be a true architectural marvel.
This 52-storey project is helmed by Scope Investment and promises to offer an upscale lifestyle. Its ideal location, range of options it has, and unparalleled amenities it is planned to offer make it a perfect investment opportunity. You can reserve an apartment, villa or penthouse in this project for investment purposes and sell it at higher rates later on to earn ROI.
A Final Word
To sum it up, opportunities for off-plan investments have certainly made it easier for new investors to foray into the Dubai real estate market. However, a lot of people tend to avoid them because of the risks associated. Nevertheless, you can negate these risks and make your off-plan investment secure in Dubai by taking the factors discussed above into consideration.