Top 5 Prime Residential Opportunities For Travelers In Dubai 2020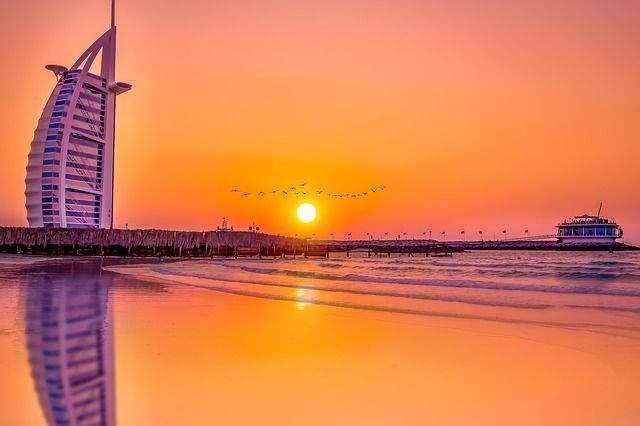 Dubai remains a haven for travelers and they keep flocking in from all parts of the world right throughout the year. With such a huge influx of tourists to this iconic Emirate of UAE, there's an increasing need for the residential properties and more and more investors are turning to this market for reaping huge gains at the end of the day. Despite a value drop experienced in the prime residential market, the investors find it encouraging that there are new buyers entering the market too.
Last year, there was also a decline experienced in prime property prices in Dubai and it stood 5th among the 43 major cities from all over the world which saw the same trend. The figures remained at the second-highest in this particular region. Experts say that the decline may be a concern to a few investors based on when actually they got into the market. However, it's also attracting a lot of new buyers into the market as the properties have become more affordable. Furthermore, the interest is being shown not only by the investors but also from the end-users too who love living in Dubai for one reason or another.
The Market Is Quite Optimistic
The latest buying trends from the past year also indicate that the residential property market has become more optimistic during this past year. The latest trends also show the average per square ft. prices going up for villas which, in turn, means that there's a shift towards better-quality and high-end units regardless of the cost of living in the areas. In fact, we've seen double the demand for ready-to-move-in villas.
Top 5 Prime Residential Options For Travelers
Whether you're traveling to Dubai to find jobs or just want to explore the beauty of the Emirate and enjoy all the adventures on offer here, here we have a list of top 5 areas where you should be looking for your residence in Dubai. Most of the ex-pats in the UAE prefer these areas for all that they have to offer and you'll surely love your stay here. In fact, most of these have seen the highest sales volume last year as well.
1. Dubai Marina
This man-made marina is known for accommodating a lively enclave of amazing tourist activities. Here you can find lots of upscale and trendy restaurants that have been located strategically to offer a wonderful view of towering skyscrapers of Dubai. Some of them even provide cruise dining options on the marina – an experience you'd never want to miss out on. It would be advised that you find a residence somewhere close to Dubai Marina Walk to find yourself a perfect starting point to explore this entire area. The route is designed specifically for bringing tourists through the shops, cafes, and various open spaces where performances and festivals are usually held.
2. Jumeirah Beach
If you're planning on a beach vacation with lots of amazing activities, cleaner beaches, and vibrant nightlife, Jumeirah Beach should be a perfect location for your stay in Dubai this year. You'll find plenty of resorts all dotting the coastline and boasting private beach access to ensure uninterrupted sunbathing experience amidst calm surroundings. However, if you plan to get the adrenaline rushing through your blood, there are plenty of water sports options available here as well including windsurfing and waterskiing. The Wild Wadi Waterpark is also in close vicinity. During the night, you can take a leisurely walk to the amazing restaurants, stylish bars, and wonderful beach clubs for a taste of some delicious cuisines.
3. Downtown Dubai
Downtown is probably the very first prime residential opportunity one might think of when it comes to traveling to Dubai. In fact, residing here puts you close to a lot of amazing attractions including the Burj Khalifa and the Dubai Mall. The tallest skyscraper of the world that boasts massive 163 floors is an architectural marvel that surprised everyone when it was made into reality. The beautiful Dubai Mall is also the biggest shopping mall in the world which makes it a unique attraction of its type. Home to more than 1000 outlets, the Mall is home to various attractions offering amazing recreation and entertainment opportunities like an Olympic ice rink, multiplex cinemas, as well as Formula 1 racing and flight simulator. Above all, it will definitely exceed all the expectations you may have as a traveler in Dubai looking for a perfect place to reside in. The cost of living may be a bit high here and you should go for a residence in this part of Dubai only if you can afford that.
4. Bur Dubai
It's the historic district in Dubai which is home to some of the most precious developments of the city including some amazing religions and museums. Some of these attractions include the colorful Iranian Mosque, Dubai Museum, and heritage village which encloses Sheikhs' old homes. To enjoy the Dubai vacation to the fullest, you will surely find some amazing attractions here in Bur Dubai with the likes of handmade crafts, local eateries, and boats going by. Even though it's not too sophisticated and modern, it will give you the most authentic look at local culture, traditional architecture and everything else that is native to this beautiful Emirate.
5. Palm Jumeirah
The man-made islands at Palm Jumeirah really make for high-end living experience and it's a preferred choice among those ex-pats in UAE. The island is home to some of the exclusive and most luxurious beach resorts and hotels in Dubai. A couple to name include Anantara The Palm Dubai Resort and St. Regis. Just as you'd have expected, it is detached from the city's bustling life and makes for calm and serene living experience with plenty of attractions that are home to the place. If you crave privacy and serenity more than anything else during your stay in Dubai, Palm Jumeirah would definitely be a big hit for you.
All these top 5 areas are not just famous for their attractions but a wonderful residential experience that is second to none. From apartment units to luxury villas and penthouses, you can find a perfect accommodation option meeting all budgets and needs. Just start looking and settle for an accommodation that best describes your tastes.