Top 4 Things To Look For While Going For An IPO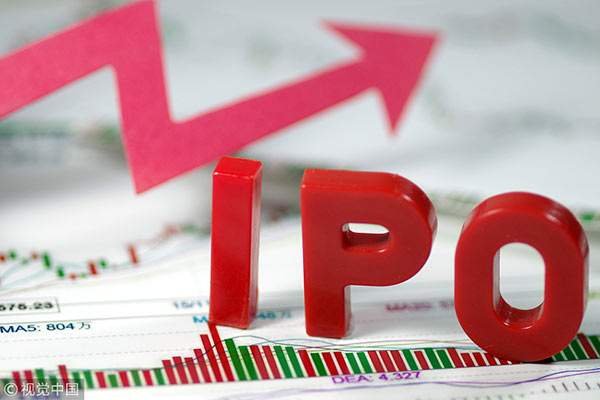 What is an IPO?
IPO stands for Initial Public Offering. It is a process by which a private company or an entity can become public by offering a portion of its stake to the general public who can be the potential investors to the company.
Through an IPO, companies try to induce new equity capital for the firms' expansion or diversification and to put investments of stakeholders for monetization. IPO is also a great opportunity for investors to earn a good return on investments. Investments made in the IPO can be a great decision if you know how to invest in it. It is highly advisable to examine the opportunity thoroughly as risks and gains go simultaneously. Before investing in the IPO it is necessary to understand how you can approach the opportunity to invest in the IPO.
To subscribe to an IPO the basic requirement is to have a DEMAT account. One can easily open a trading account online. The steps to open a demat and trading account are as follows:
Select a SEBI registered stockbroker.
Visit the website or mobile application of selected stockbroker.
Submit the basic details like name, email address, and mobile number.
Complete the KYC process.
Submit the required documents like proof of identity, proof of address, copy of bank statement, copy of the signature, and two passport size photos in digital format.
Document verification is done from the stockbroker's end
Once all the steps are completed, you will receive a client ID, password, and other required information for trading
Things to look in for an IPO before investing:
1. Be aware of your risk and investment goals-
You need to be aware of your risk-bearing capacities. The financial goals should be the prime focus before investing. When a private company comes out with an IPO, a whole lot of publicity is done to keep the IPO in the news. This mostly attracts investors to subscribe to the IPO. Some of the investors follow herd mentality in subscribing to the IPO but your own due diligence is necessary.
A thorough analysis of the IPO and your financial goals should be considered. Understand the growth of the sector from which the company belongs to and fundamental analysis should also be done.
2. Research is the key-
Investment decisions are ideally backed by deep research work when it comes to your money. Research work includes studying the company's performance, looking for economic growth parameters, what the company is offering in terms of diversification or growth. It is ideal to analyze the reason behind coming with an IPO. The more you research, the more you come with a well-defined strategy for your investment options.
3. Purpose of Funds Being Collected:
You can try to check for what purpose the capital raised is going to be used. If the capital is raised to pay the debts then such an IPO can be analyzed. Companies also raise capital for diversification or introducing a new product line and can be promising potential cash flow for the business which can ultimately provide a good return to investors.
4. Always Compare:
It is advisable to get a clear picture of the IPO. The due diligence process recommends comparing the valuations of the company with its competitors in the sector. One can use techniques like PE ratio that is Price to Earnings, Price to book ratio to analyze the prospects of the IPO and the company's future earnings.
Final Word:
Investment in the IPO must be aligned to your investment objectives; you can follow your strategies as per the risk you can afford to have. It is always better to make an informed decision before investing.
IPO provides economic benefits with raised capital. The money can be used for further business development, R&D activities or to pay off existing debts.Listing is beneficial for companies, but the public also has some disadvantages.
Companies consider several aspects before issuing an IPO: the ability to bear the cost of generating financial and legal reporting documents, insurance commissions, commissions and other current costs associated with public corporate compliance obligations. I hope you all got valuable information about Initial Public Offering from this blog. Please follow the things which I have shared in this blog before investing in IPO.