Sikkim is a traveller's delight. Famous for all type of travels, either it's a family holiday, honeymoon trips, solo travelling because of its beautiful sites and tranquillity of nature. It's a dreamland away from chaotic city life. It sees lot of travellers from all over the world throughout year, which had made the popular sites little bit crowded.
But there are certain secluded places, that are still untouched or lesser known among travellers, they are not famous doesn't mean they are not beautiful. People who want to enjoy the solitude with nature all around can definitely go for these places. Let's get to know few of the lesser known places to visit in Sikkim.
Kaluk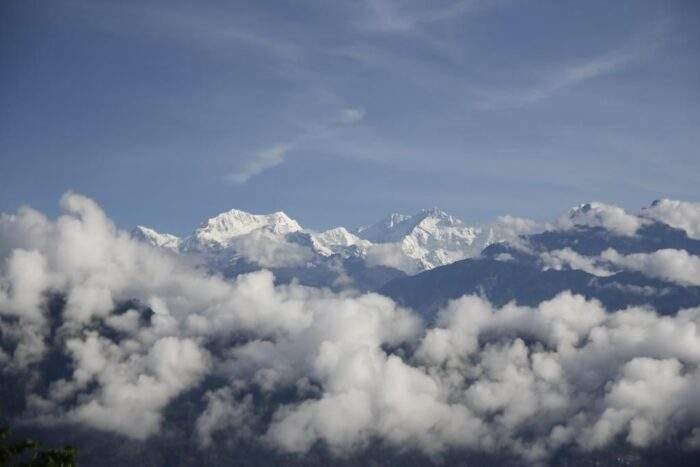 Kaluk located in west Sikkim at a height of 5600 ft, is a petite Himalayan hamlet with abundant natural beauty, known as a land of utmost calmness and tranquillity away from the hustle and bustle of the city.
It's a new-found gem, it's amazing captivating beauty is not very popular among travellers. Kaluk is not only a beautiful site but it also has a rich history, culture and religion which makes it a must when you are in Sikkim.
Ravangla
Another pretty small town situated amidst hills of Meanam and Tendong, at a height of 7000 feet, a new found off-beat destination. Known for its amazing snow views and peaceful nature, one of Sikkim's most significant monasteries Ralong Monastery is also situated here.
It's an ultimate destination for short trekking and bird watching, high-forested hills, undulating valleys sprinkled with village huts makes it a once in a lifetime of experience. If you love to travel in villages, it's a place for you.
You can also enjoy Trekking & bird watching in Maenam along with sightseeing, pilgrimage and photography. Best time to visit is between October to March.
Yumthang Valley
Located in the middle of mountains in northern region of Sikkim at height of 3,560 meters, no words can describe the beauty of Yumthang Valley. One can spend hours admiring its beauty, clicking pics and gazing at nature.
You will find everything a beautiful natural surrounding can offer, snow clad mountain, flower beds, the rhododendron forests, cascades, sulphur springs. The valley is home to 24 species of Rhododendrons and also known as "valley of flowers". Monsoon is the time when the valley blooms with different kind of Himalayan florets such as Cinquefoils, Cobra-Lilies, Primroses and many more.
You can reach this beautiful valley by driving from Gangtok to Lachung and then take an overnight stay there, it's not recommended to travel directly to the valley because it starts getting dark in evening around 5pm.
Chopta Valley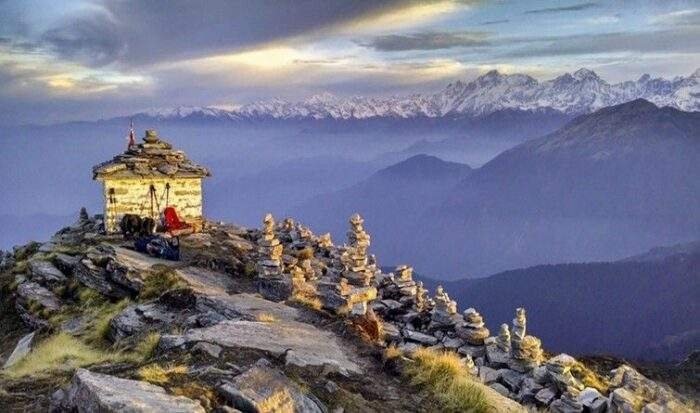 One should visit this amazing valley once in a lifetime during spring when entire valley become riot of colours. A cut off location from mainland situated in northern Sikkim, at an altitude of 13200 feet, you can try activities like hiking and angling here. One of the best picturesque destination.
Very few tourists travel to this location, so it's still unexplored. A true delight for nature and wildlife lovers with lots of rare species of plants, animals as well as birds.
Thangu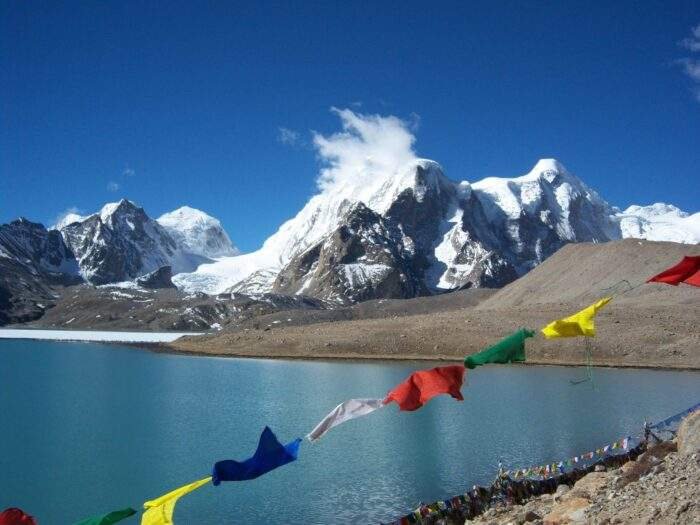 A peaceful village or a last civilian base on your way from Lachen to Gurudongmar Lake, not open for international tourists, they can visit up to Chopta which is adjacent to it.
Basically, a major Army basecamp with few homestays. If you have any type of altitude sickness, avoid staying overnight, because of its high altitude (13000 ft). Beyond Thangu, terrain turns into Tibetan desert, so after this you will not find any vegetation or very rare vegetation. It's a charming hamlet and scanty population makes it a perfect destination for solitude seekers.
Chayatal
Situated away from the major towns at an altitude of 6000 ft in West Sikkim. Sikkim is home to number of enchanting lakes, few are popular and others unexplored.
Chayatal is one of those unexplored beautiful lake. It's not very crowded with few tourists and few hotels but beautiful. If you are seeking isolation and peace amidst the nature you can select this destination and homestay instead of hotel to enjoy the spellbinding view of Mount Kanchenjunga from your balcony. You will not even realise, how your time will run amidst the nature, while admiring the beauty of nature and watching the mystical game of fog & mist.
Sumbuk
A bird paradise located in South Sikkim which is close to Namchi, can be easily reached in 2.5 hours from Siliguri, one of those sites where you will find nature in its untouched form with profuse flora and fauna.
The monasteries, pine forests, gladiolas farms, villages are all situated on the mountain slopes, valleys. The destination is not yet explored or interrupted by tourists, only few travellers who seriously love bird watching, nature and doesn't want to be disturbed by crowd while living in homestay, enjoying the local food and culture are seen here.
Divided into two parts Lower and upper Sumbuk. The dense forest at Southern slope in Lower Sumbuk is famous as a Peacock Breeding forest. Then it has numerous Gladiolas Farms and few age-old temples. The Sumbuk Shivalaya Mandir devoted to Lord Shiva is a famous place for worship by locals, where mass prayers are also organized during the festive time.
The Kolomple Rocky Mountain has a nice view, overlooking parts of Sikkim and Bengal. The upper Sumbuk situated at an altitude of 7000 feet, which takes an hour to reach from lower Sumbuk. Mungram Village here has a wide variety of Rhododendrons, wild orchids, pines and wild strawberries blooming in different seasons of the year, that's why it is also known as Phooldara (hill of flowers).
Chungthang

Chungthang is a small historical town with rich biodiversity and a large variety of orchids, plants and wildlife. Situated in North Sikkim at the confluence of the two rivers Lachen Chu and Lachung Chu at a height of 5,900 ft. It's a basecamp for Lachung, Yumthang, Yumesamdong, Katao, Lachen, Thangu, Gurudongmar and Tso-Lamu Lake. The valley is believed to be blessed by Guru Rimpoche. It is also believed that on his way to Tibet, the Guru has taken rest at Chungthung, his footmark on a stone is still present there.
Northeast region in India holds anunparalleled charm among travellers, with lots of places to visit in Sikkim.
Sikkim is the show stopper of the region, every year lots of traveller come to quench their thirst for travel. Along with the popular destinations there are some hidden destinations too and they are equally capable to satiate the wanderlust in you.