The essential tips to ace general knowledge section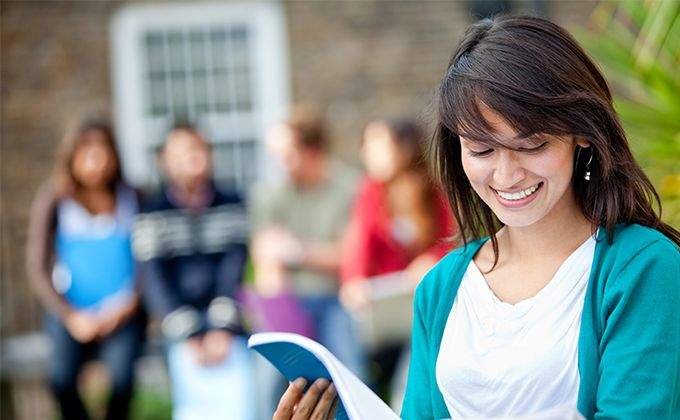 General awareness or GK plays a vital role in any entrance exam. From the past few years, GK section contains the right amount of weightage. Any aspirant preparing for management courses or any civil exam, the GK section is crucial for each candidate. In the MBA entrance exam or IIM selection process, general awareness is essential during a personal interview (PI) to grab a seat in the business schools (including IIMs). GK section contains similar weightage during management entrance exams, and it's equally significant for all the aspirants.
What is the importance of general awareness in MBA entrance exams?
| | | |
| --- | --- | --- |
| Entrance exams | Total no of GK questions | Weightage of GK in the exam |
| CMAT | 25 questions | 25 percent (4 marks of each right answer) |
| IIFT | 18 questions | 8 percent (0.50 mark for each right answer) |
| MAT | 40 questions | 40 percent (1 mark for each correct answer) |
| SNAP | 30 questions | 20 percent (1 mark for 20 questions and 2 Marks for 5 questions |
| XAT | 25 questions | 25 percent (1 mark for each right answer) |
General awareness MBA helps aspirants to enhance their skills which are essential for MBA entrance exams and selection process. It is why every candidate appearing for the exam should study the GK section very sincerely. Apart from CAT exam, general awareness is equally important in every entrance test.

What are the types of GK in different MBA entrance exams?
The general awareness topics and questions are endless in various entrance tests. General knowledge in current affairs consists of Business and economy, government schemes and their applications, general awareness on the constitution of India. General knowledge in Static questions consists of Authors, Company logos, Books, capitals, Sports, currencies and organs of UN. Mostly GK questions comprise of two concepts which are as follows:
Current affairs– Entrance exams such as SNAP mainly aim the current affairs in the tests. The current affairs questions last for around two years. The conducting bodies mostly change the questions in current affairs frequently. The current affairs are related to national and international growth, new government schemes and their effects. International and current national affairs are also included in this section.
Business-related general knowledge- The general knowledge in the industry is essential in almost every MBA entrance exam. Exams such as CMAT, IIFT, SNAP and XAT mainly focuses on business-related concepts. Any aspirants who are willing to appear for any MBA entrance exam should know every news related to business. General awareness in business mainly focuses on growth in the corporate sector and industry, significant changes in different areas, different logos of various companies, economic policies, financial status of companies, changes in international business and the deals between international and national companies.
How to ace GK section in MBA entrance exams?
The simplest way to prepare for the GK section is that candidates should update with everything around the world.
Current affairs related to national or international is the most vital concept of any entrance exams.
The best way to clear the GK section is to read newspapers, magazines related to business and politics.
During a personal interview (PI) the officials also ask questions regarding advertisements and books. Candidates should learn about different advertisements and also about company logos.
The easiest way to crack this section is that candidates should watch TV channels such as National Geographic, Discovery and other news channels to understand about new happenings in the world.
Candidates should refer books such as Manorama Yearbook to learn about business and political affairs.
Candidates should update from business and economic developments which also includes art and literature and sports.
For static general awareness questions, the GK encyclopedia is enough for candidates. Learning an updated encyclopedia will help you to learn about history and physical geography.
Candidates should also grab knowledge from the internet as well as from YouTube and Wikipedia. Candidates can also follow Twitter and Facebook pages to learn about different concepts.
GK online quizzes will improve the performance of a candidate. GK quizzes will be helpful for candidates to learn about different type of general awareness questions.
GK section is too vast, but candidates start preparing just weeks before the exam. It is advised that candidates should start preparing 2-3 months before clear this section.