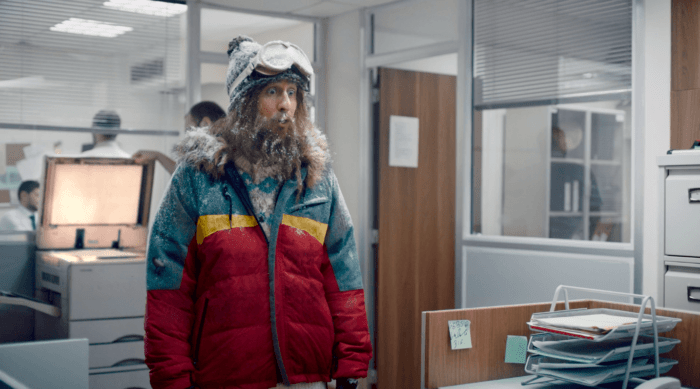 There was never a moment of doubt for Anju Purushot as to how she wanted to spend her life. Growing up in India, she knew that she would one day pursue a career in filmmaking and discovered early on that she was meant to be a producer. Her role allows her to be involved with every aspect of the creation process, and she believes a producer should be there every step of the way to truly add value to the process. For Purushot, it's not just about finding solutions to problems, it's analyzing the project from start to finish and foreseeing possible issues before they even arise.
Such an intricate approach has allowed Purushot to rise quickly to the top of her industry, working on countless advertising campaigns and commercials for the world's biggest brands, such as PepsiCo on their moving "7Up Switched On" campaign and subsequent commercial, and Du on their award-winning commercial series "Du Tuesdays". She has also played a major part in the success of several films, including Free as the Wind, Achchamundu! Achchamundu! And Kalpitham. Whatever she is working on, she brings an extraordinary passion for what she does and an unparalleled work ethic.
"Producing almost feels like weaving a tapestry – there are so many strings and levers that you pull in perfect rhythm for a beautiful piece of work to emerge. It has to be in the right time and energy to come in place properly. I really believe this is an art form," she said.
Even when making commercials, Purushot aims to tell captivating stories with her work. Viewers can see this in the 2016 "Snickers Warning" commercial she helped bring to life. The ad tells the story of Dani, a plucky average guy who travels back through time to prevent himself from making a hungry mistake by giving himself the Snickers bar needed to avert his unfortunate future. In this case, that meant avoiding ending up marooned on an isolated research outpost in the South Pole. Purushot was producer for both the English and Arabic versions of the spot.
"'Warning' was yet another smart piece of writing that I fell in love with when I first read the brief. Snickers format is something we all know, you are not you when you are hungry, and we always see someone get better when they are given a Snickers by a friend – this is the format that the world is very familiar with. We took a step back and thought of the best person who can actually warn you about the repercussions of acting on your hunger and realized your future self! Who better to give you Snickers? That I think is very clever and the way we set the story as a flash forward of what could happen to you was really something I wanted to work on," said Purushot.
Both versions of the commercial were released locally in the United Kingdom and Saudi Arabia on television followed by an online release as well. The media picked up the copies for being different, something that really stood out from the clutter. And it takes an international concept and changing it with a really good production value. The commercial went on to be shortlisted at Cannes and won a Clio that year for its production. Purushot and her team were also approached by the North American and Russian markets looking into the usage as the copy was produced to look quite universal and could easily work in any region. Purushot was pivotal to the massive success of the video, a feeling that is echoed by those she worked with.
"Anju is good at handling pressure, which is one of her main qualities. This project had its challenges, but it was always a smooth process when working with Anju. She is a hard-working person and always present, trying her best to wrap each project successfully," said Michel Abou Zeid, Founder of Truffle and previously Executive Producer at Good People, where he worked with Purushot on the Snickers Warning campaign.
Purushot began working on the project before its conception, helping to write the brief. She then spent hours working with the production house to secure the right crew, knowing that nothing is more important to a project's success than getting the right people behind it. Getting the right cast was also key. The story was the heart of the commercial, and she wanted to find the right actors that would bring out the subtle humor in it. Fine tuning the production while making sure everything exceeded the expectations of the marketing team from Mars was no easy task, but one Purushot did seamlessly.
Purushot is also proud to have had such success on the Arabic version of the commercial, as it can be hard to crack the Saudi Arabian region. Cultural sensitivity is an integral part of success there, and she is thrilled to have produced a commercial that was such a hit for so many international audiences.
"For me, this script had such cinematic potential, like the kind of wide sweeping shots we can see the leads journey in to a potentially nightmarish situation. All these were great material that we could work with and give the film this hugely international look and feel that we don't get to always see. Also, the story is pretty creative – taking the usual Snickers format but the twist being the person warning you about the impending problem is you, but from the future. It is such fun," she concluded.
Watch the "Snickers Warning" commercial for both a laugh and a sudden need for the famous chocolate bar.