Production Designer Xiwen Zhang travels to Tibet for award-winning documentary 'I See You'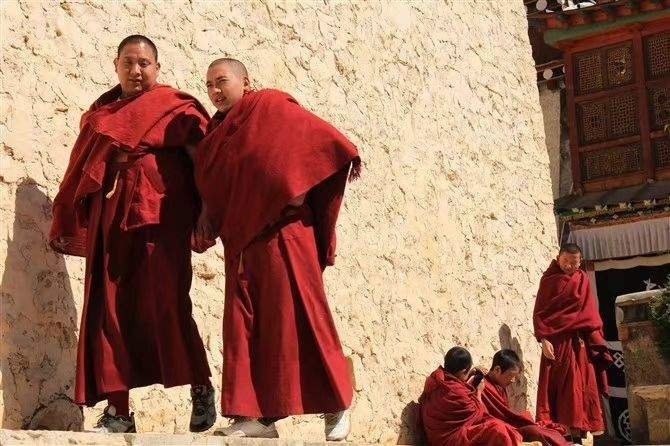 Always interested in the arts, Xiwen Zhang knew she wanted to have a creative career from the time she was a child growing up in China. In her earliest years, she thought this meant painting or sculpting of some sort, but as she grew, she began to realize the vast scope of multimedia and the arts. The more she dived into this creative world, the more she began to realize that she could combine design and filmmaking to pursue the art of production design. She decided to experiment with this thought by taking on a friend's film, and it felt like destiny. Since that time, she has never looked back, and is now an in-demand production designer.
Zhang has been known to reflect her own life in her work, evident in her award-winning film Where is Happiness about a Chinese immigrant to the United States pursuing the American Dream, as well as her new film I See You, which dives into her Chinese heritage. I See You is a documentary about Tibet and its culture, and many of Zhang's family members are believers in Tibetan Buddhism. She has been exposed to this since she was a child, and when the opportunity to make a film about Tibet came about, she knew she could not turn it down.
"I travelled to Tibet for three weeks before beginning this project try to know more about the culture and people there. It was a very valuable experience, and made me ready to shoot the documentary," she said.
Despite being a documentary, Zhang had a lot of work to do as production designer. She visited many temples in the area, learning what was acceptable to shoot. As someone that had been interested in Tibet for her entire life, working on the film was a dream come true for Zhang. Visiting the temples provided a once-in-a-lifetime experience for her, and she noted how different the temples were to those in China.
"I now think of Tibet as my second mother town. When we were filming there I felt so peaceful, and everyone was so kind and calm. Everyone has such faith, and that faith makes them firm and kind," she said.
Zhang ended up living in Tibet for three months to shoot the film and found knowing the culture to be a vital part of making I See You a success. To achieve the authentic production design required for a documentary, she had to know the real lives of every interviewee. She learned a lot of customs, for example how to make the local butter tea, and how to add butter to the butter lamp. These may seem trivial, but while shooting it was everything in keeping the subjects in front of the camera comfortable.
I See You premiered earlier this year and has impressed audiences and critics alike. It was nominated for Best Documentary Short at the Great Lakes Film Festival and Indie Short Fest, and took home the Silver Award for the category at the International Independent Film Awards 2019. For Zhang, this success is secondary to the reward of living in Tibet for those three months.
"I still remember one of the men I talked with. He is already over 70 I would guess. He told me he is from Qing Hai, which is another province in China with his grandson. He walks to the temple by full body prostration, which means along the side of the road, a Buddhist Pilgrim drops the body forward and fully stretches out as he slowly makes his way toward a holy site. He told me this may be the last time he could come to the temple, as he is too old to move his body. However, his eyes were bright to the Buddha. That moment touched me a lot," Zhang concluded.