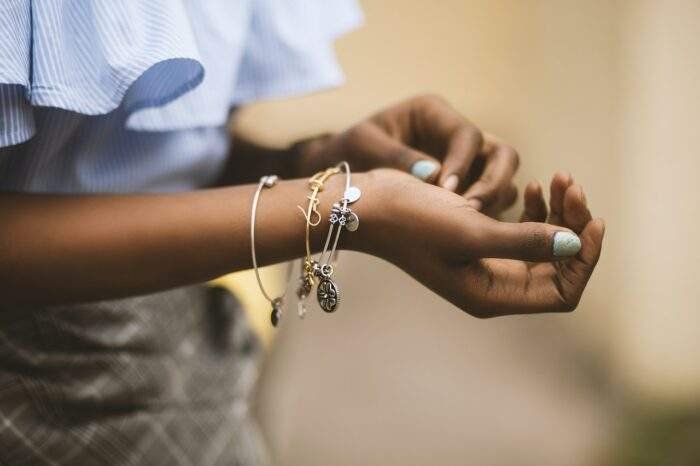 The festival of love, light, and laughter is on the way and the major concern of many might be being fully prepared with their outfits and jewelry to welcome the festival of glitter and happiness. Diwali comes with a solid opportunity for you to dress like a diva, so why would you miss a chance to be the 'pataka' of this auspicious day? The jewelry that you select for the occasion plays a major role in deciding your final festive look. Whether you are purchasing jewelry for yourself or gifting purposes, here are some of the must-have jewelry that will add a lot of value to the occasion.
Earrings
No outfit is complete without wearing earrings that glorify it. Isn't it attractive to wear jhumkas and look picture perfect, especially on occasions like Diwali! This is a favorite piece of jewelry for many women as it instantaneously elevates the beauty of your face. From trendy gold earrings to heavy statement earrings, you can choose from an array of varieties to find the perfect match for your outfit. This is go-to jewelry to be festive-ready and requires minimum effort. 
Chokers
A traditional choker blends perfectly with a saree or a designer Kurti. Chokers never go out of style added to that, there are available in different designs. You can choose a simple pearl choker or a stone-studded choker to make you look glamorous. This piece of jewelry works well with stylish buns as there is enough neck, shoulder, and collar bone area to showcase the statement choker. A traditional gold choker worn with a saree will give you a stunning contemporary look.
Rings
Earlier rings were only associated with weddings and engagements however, times have changed and designer statement rings have become everyone's go-to for creating a festive look. If you do not want your hands to look empty while you are performing the Lakshmi puja then rings for party wear should be added to your collection. To create a refined and elegant look choose rings embedded with gemstones and diamonds that complement your outfit. 
Waistbands
Designers are now using traditional waistbands exclusively to magnify the look of outfits. If you are worried that your outfit is too simple for Diwali then the only shot you got to make it look stunning is to add a waistband to it. A few pieces are designed such that they could be worn as neck pieces too. If you are looking for something multi-purpose that can add glitter and shine to your look then you must have waistbands. These can also be customized as per your outfits.
Bangles
One can never miss out on bangles when it comes to looking traditional at festivals. Worn as a symbol of good luck and prosperity, bangles or heavy kadas are best suited for a festive look. You can decide how thick do you want your bangles to be depending on your outfit. Go for bangles with intricate work embedded with stones and diamonds that will give a touch of luxury and sophistication to your Diwali look yet create an impact.