4 Signs You Should Invest in Solar Roof Shingles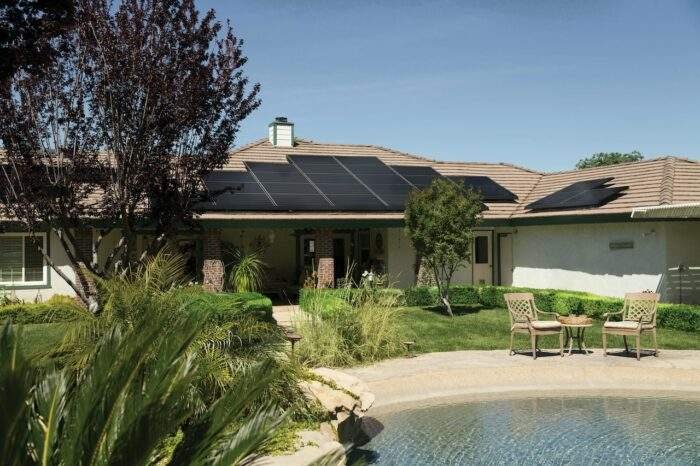 Solar roof shingles are an excellent choice for homeowners seeking energy efficiency and a beautiful aesthetic. Solar roofs have many benefits – they last a long time, are incredibly durable, and can be installed on a new or existing roof. They also have an attractive, seamless look combined with traditional asphalt shingles.
1. Energy-Efficiency
Solar shingles may be a great option if you're looking to replace your home's roof or construct a new one. While solar panels have some benefits, the upfront installation costs are not cheap. However, there are tax incentives and rebates that can offset the cost. Most states have solar energy incentive programs, and a solar contractor can explain the details of these programs.
The best solar roof shingles are a great way to convert your roof to solar power without compromising the appearance of your home. These shingles are very similar to conventional asphalt shingles, and they can be installed the same way. The only difference is that solar shingles are much smaller than conventional solar panels.
2. Attractive Aesthetic
One of the most appealing features of solar roof shingles is their attractive aesthetics. They are similar to traditional shingles and can be easily installed in a home. They also have excellent performance and are cheaper than conventional solar panels. However, solar roof shingles don't produce as much electricity as conventional solar panels.
While the aesthetics of solar roof shingles are a key feature, solar panels can be unsightly. Some manufacturers have created solar panels with a "frameless" design that looks "floating" on the roof's surface and does not obstruct sightlines. Although solar panels are more efficient, solar shingles offer a sleek look. They blend in with existing roofing materials.
3. Long Life Span
Although the long life span of solar roof shingles is not yet guaranteed, the technology behind them is promising. These shingles utilize photovoltaic cells, which convert light from the sun into electrical current. The energy produced is stored in a battery. It can be used to power an electric vehicle or even fed into the shared electrical grid and exchanged for energy credits.
Solar roof shingles are made of durable materials, so their lifespan is much longer than that of solar panels. Depending on the manufacturer, they may last 25 to 30 years. The shingles are cheaper than solar panels, and they maintain the look of a building. But solar roof shingles are not as efficient as solar panels. Thin-film solar panels are cheaper and lighter than rigid crystalline panels.
The downside of these solar panels is that they are unsuitable for residential use. Solar panels are the first line of defense against roof damage, so they can help keep your roof in good condition. The shingles themselves can also be integrated into your existing roof. This means that you don't have to purchase an entirely new roof. The amount of solar panels you install depends on the size of your roof. The more solar panels you have, the more energy they produce.
4. Warranty
If you are considering installing solar panels or roof shingles in your home, you will want to find out what kind of warranty is available for the products. These products are designed to last for several decades. However, the exact warranty varies depending on the manufacturer and the installation. Some warranties last for decades, while others last for the life of your home.
To get the best warranty for your solar roof, you will need to check whether a manufacturer's warranty covers the roof. You will want to discuss this with the solar installer performing the work if it is.