Shiman Hu On Editing Children's Shows And Living Her Dream
Growing up in Panjin, China, Shiman Hu was exposed to the behind-the-scenes elements at an early age. Having much success as a child actor in China, there was never a moment when she doubted that she wanted to make movies. However, as she aged and became more exposed to the many roles that are essential in making a motion picture, she began to want to be behind the camera, rather than in front of it, finding her true passion in editing.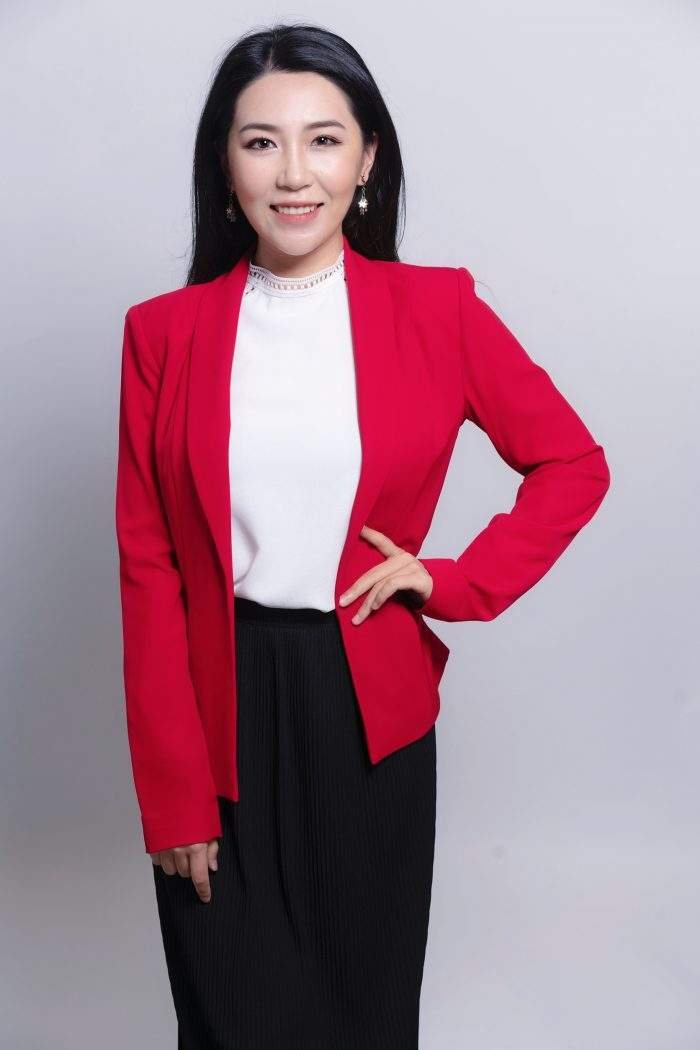 "When I realized the connection between editing and final productions, I began to see editing as a type of magic that makes the final videos become real. The videos and shows that mesmerize us, educate us and entertain us only truly come to life and gain their 'magic' in the hands of a skilled and creative editor. I wanted to gain an insider's perspective of this magic and master the skill of creating not only professional, but innovative, cutting-edge and even mind-blowing new video productions," she said.
A highly skilled film and video editor, Hu's work spans a multitude of mediums, including movies, talk shows, news broadcasts, commercials, concerts, promotional videos, and many other types. Many all over the world have seen her work, such as the smash hit stage performance My Way, the television show May I Help You, and the critically acclaimed and award-winning film The Sound of the Sea.
One of Hu's more recent success stories is the children's television series Happy Land. Knowing what children like in a television show from her years in acting, Hu is able to bring a dynamic and unique eye to the editing room while editing the series.
"Shiman is a patient and hardworking person. You can see she turns totally different when she is working, always having good ideas and a creative spark. I think her spirit is the most important point to make her successful. She is that kind of person. I think this is where her sense of responsibility comes from," said Hannah Zhou, Producer of Happy Land.
Broadcast on SinoTV, one of the largest U.S.-based Chinese language television networks, Happy Land's main purpose is to let children play in different places, to cooperate with different businesses, and to shoot in the studio, so as to increase their expressiveness in front of the camera. The program teaches children between 3 to 14 years old how to host television shows. It develops their presentation and speaking skills in front of the camera, and can also be quite entertaining for the audience with each week featuring a different theme. The show airs at 4 p.m. every Friday and plays back every Wednesday.
"Happy Land is a really interesting show full of cute and adorable kids. The host of the show is a very famous Chinese children's program TV host, Dominic Zhai. Dominic has a great breadth of experience, and I really learned a lot about children's programming while working with him," said Hu. "I always wanted to work on children's programming. I am really happy to be able to participate in the production of Happy Land."
Children's programming is one of the most difficult types of programming to film. Children are very hard to control and sit still. The footage can be chaotic. It takes a talented and experienced editor to make a quality show out of the raw footage, as there is often a large amount of unusable footage. The final product must be pieced together from a multitude of very short slices of footage taken from numerous retakes of the same content. As the show's lead editor, Hu pieces these snippets together to create a fun, entertaining, and educational program.
"Throughout the production of this show I was able to witness an adorable group of children grow and develop presentation and speaking skills. I feel like this show is very positive and uplifting to the participants and also inspiring to other children watching the show. It's also great fun to watch little kids host the TV show," said Hu.
Happy Land has been very well-received by audiences, and Hu is more than proud to tell people she was the editor.