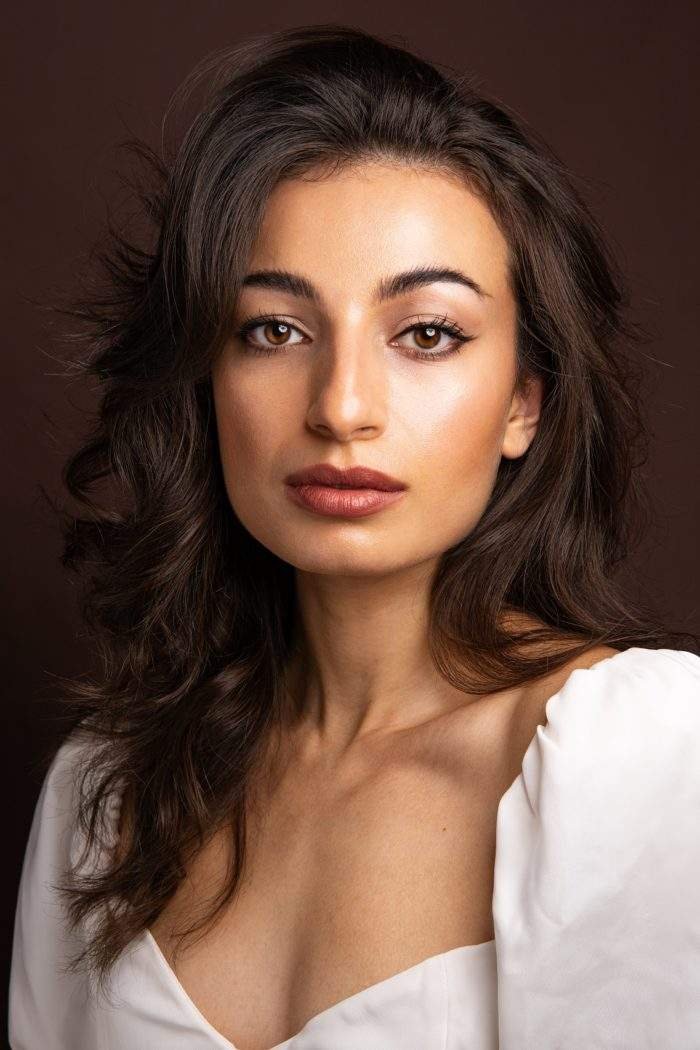 Canada's Sana Asad says that her father was a catalyst to her acting career. When she was a child, she would sit with him and watch old Hollywood movies with famed actresses like Sophia Loren, Audrey Hepburn, and Elizabeth Taylor. A young Asad was immediately enthralled by them and their magnetism on screen that left her in awe. She knew even at that young age that she wanted to follow in the footsteps of those icons and one day be an actress herself. Now, as an internationally sought-after actor, Asad is living that childhood dream. 
Audiences around the world have appreciated Asad's captivating screen presence. She has starred in countless acclaimed productions, including the new film The Fight Machine, which just had its world premiere at the renowned Fantasia Film Festival in Montreal, as well as Amazon's Emmy nominated television series The Boys, and Hulu's Daytime Emmy nominated show The Hardy Boys, to name a few.
Asad's talent spans across genres, showcasing her comedic chops in CBC's Workin' Moms, which was nominated for the International Emmy Award for Best Comedy Series for two years in a row, and more recently, the multi-award-winning web series Short Term Sentence. Short Term Sentence is a funny and charming 10-part web series about Phil, an uptight schoolteacher whose life is thrown into complete chaos when Kevin, his friend from high school, who also happens to be a world-famous DJ, chooses his home to live in while on house arrest. Asad, who loves comedy, knew she wanted to be a part of the show the moment she read the script.
"It's so life-like. I mean of course there's some ridiculous situations sprinkled throughout the storyline because it is a comedy after all, but you root for these characters. The themes explored include friendship, self-worth and self-growth, loneliness and what it means to be an actual functional human – whatever your definition. It's still a very grounded series despite all the shenanigans the characters get up to, and the fact that it's still anchored in reality is so vital to help audiences connect with the story," said Asad.
Asad played the character of Alex, a recurring role throughout the series. Funny and wildly inappropriate, Alex is essential to the storyline as she causes a major rift between the two leads. Spending most of her time on Instagram, Alex is enamored with all things that would make older generations scratch their heads. She is smart and capable, which is sometimes difficult to see beyond her outward, immature presentation of herself. Having always had the attention of the boys around her based on her looks, she has had a hard time getting taken seriously, a factor which she has used to her advantage to have as much fun in life as possible. The character adds humor and necessary drama to the storyline of the show, and Asad's portrayal of her was so enchanting that creator Kevin Claydon decided to write the character into two more episodes than originally planned.
"Sana's comedic timing on Short Term Sentence is outstanding. Her professionalism on set and fantastic ability to stay in character was one of note-worthy significance. As an actor myself, working in comedy is not an easy feat and Sana's performance was nothing short of magnificent and downright hilarious," said Claydon, Writer, Producer, and starring actor of Short Term Sentence.
Short Term Sentence premiered in 2020 but is still seeing great success. After receiving many positive reviews online, the series has been making its way to many prestigious film festivals around the world and taking home some major awards. It won Best Comedy Series at
Baltimore Next Media Film Festival 2021, Best Toronto Series and Best Lead Actor at the ToWebFest 2021 where it was also nominated for Best Comedy Series and Best Supporting Actor and was nominated for Best Comedy at NYC WebFest 2021. This year, it will make its way to Hollywood Comedy Shorts, Austin Comedy Festival, Los Angeles Comedy Festival, and the
Miami Web Series Festival. Asad is honored to have put her defining touch on such a successful comedy series.
"I love comedy – it has a special place in my heart, and I'm beyond thrilled for the sheer amount of success and attention the series has received. It's just fantastic, honestly. We're so deserving. I've always believed that to do comedy is to accomplish such a feat – it's a type of bravery and comedians to me are heroes," she said.
With the success of Short Term Sentence only just beginning, Asad has many other projects on the go that audiences can soon enjoy. Her upcoming and anticipated feature film Montreal Girls premieres later this August in San Jose, California at Cinequest Film Festival, and she has just finished filming the upcoming Movie of the Week Fashionably Date, which is now in post-production. Undoubtedly, Asad is at the top of her game and audiences can continue looking forward to her work for years to come. For those looking to one day follow in her footsteps, she offers some wise words:
"Show up. No matter what it is, show up for yourself," she advised. "If it's something that drives you then you owe it to yourself to follow in that path. And know that opportunities come and go – that will never change – but you have to put in the effort to 'get lucky'. I really do think that luck depends on practicing your craft, taking your classes, preparing for the role, and showing up when the opportunities come knocking. This type of mentality has always made me feel empowered and in control of my career."