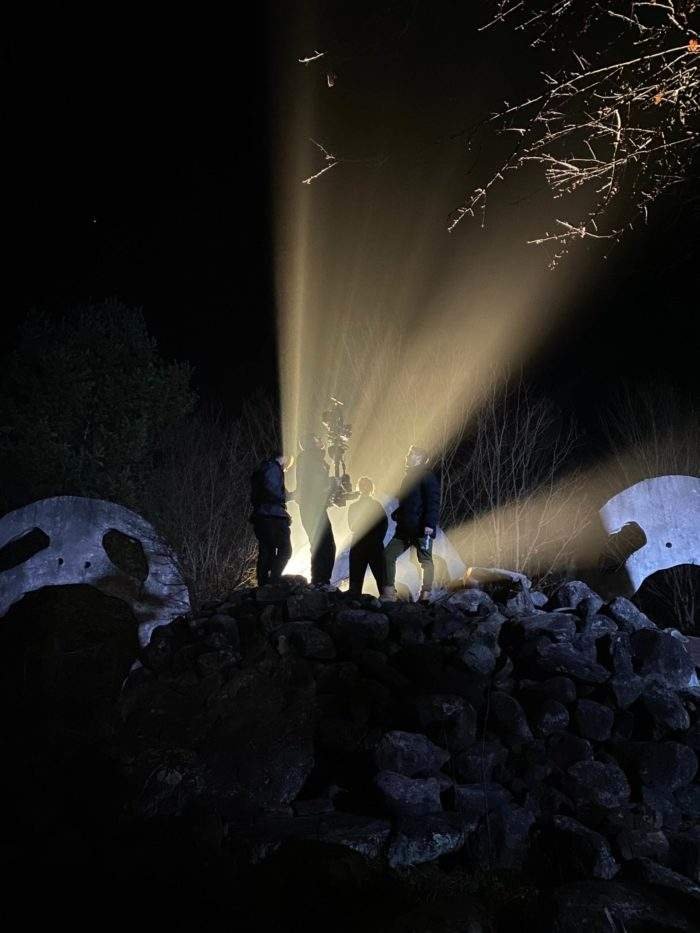 From the time Jonah Haber was just a child, he was passionate about movies. The highlight of his week was heading down to the local video rental shop and stocking up on DVDs, immersing himself in modern hits and timeless classics.
"Some of my earliest memories around film were just browsing through those aisles of thousands of disks and being mesmerized by the number of stories out there just sitting on this shelf waiting to be watched by me. I'd watch at least 4 movies a week and the experience of sitting down watching films eventually got me to start thinking about one day maybe making my own," he said.
This Toronto native is now living that childhood dream, as Haber is an internationally sought-after director. He has led his team to success on many acclaimed projects, from popular music videos for hit artists including Juno nominee and chart-topping pop star Tate McRae to award-winning films such as Midnight Marathon. His work has been appreciated by millions around the world, even featured on popular late-night shows like Jimmy Kimmel Live! and The Tonight Show Starring Jimmy Fallon.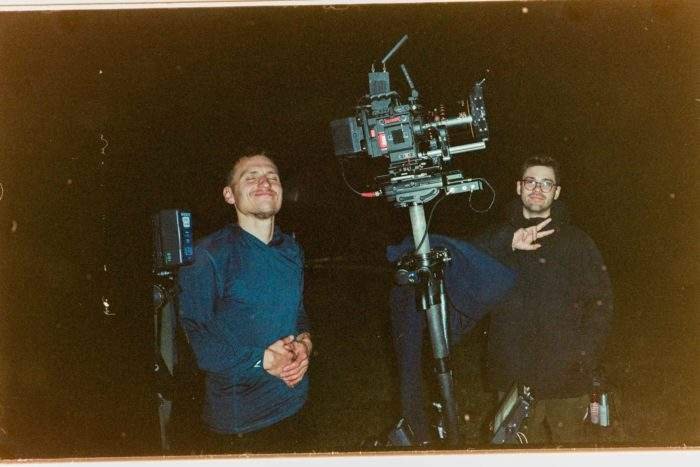 "Back when I started out in film seven years ago, I never would have expected to be where I am today, collaborating with the A-list names I've worked with and on the budget scales of the projects I'm brought on to direct. Sometimes I feel like I need to pinch myself as it really feels like I'm living my dream. I've been able to not only meet some of my heroes but collaborate with them and work beside them, which is a feeling like no other. It also has me excited to see what more the future holds and what I can expect to look back on seven more years from now," he said.
Haber's most recent success is the experimental music film Equinox, inspired by the concept of the two faces: the face you show the world and the face of who you truly are. It is a seamless blend of dance choreography, camera movement, projection mapping, and a stunning location while exploring the visual theme of duality.
Haber came up with the concept during the summer of 2020, right after the first wave of the COVID-19 pandemic. At the time, he was going on a long walk across the city of Toronto, listening to the same song on repeat. He decided at that moment that he wanted to make a film featuring that song, and film it in the town of Burks Falls where an artist spent the last few decades of his life creating 15 ft tall concrete sculptures that he scattered all over his farm property called "Screaming Heads". Haber's vision saw this song featured in a film at that property and he knew an experimental dance piece that tied into the theme of "duality" would be exactly what this idea needed.
"What I really like about the concept is how open-ended duality is as a theme and this film was really about exploring the many different dualities that exist in the world. The contrast of night vs. day. The contrast of the face you show the world vs. the way you truly feel inside. The contrast of dark vs. light. I think these are all themes and dichotomies that are open for interpretation. That you can watch Equinox and feel something when you do, even if you can't describe what exactly that feeling is," said Haber.
Creating Equinox was one of the most rewarding experiences Haber has ever had on a set. It was a passion project for him, as he came up with the concept, found the location, spearheaded every creative element of the project, and even helped with the animation. Throughout the film, Haber and his team used projectors to show the animation on the large statues of screaming heads to give the appearance that they were alive and moving, creating some sci-fi undertones that really connected with the audience.
"There was also a really wonderful feeling when everything lined up just right. When you spend hours on end trying to get the edges of the projections to line up with the real-life objects and then finally it all works, the animations really feel like they're a part of the Screaming Heads. That feeling was like no other. Then when we got the camera up and I could see how the dancing complimented the projection mapping exactly as I had imagined in my mind – it was pure bliss," Haber recalled.
Equinox premiered online originally on a variety of different platforms. It came out on Vimeo, Film Shortage, and Beyond the Short on its release day and then proceeded to be accepted to dozens of festivals worldwide. Two of its acceptances were to Oscar-qualifying festivals Hollyshorts and Flickers Rhode Island International Film Festival. As well, it was shortlisted at the Young Director Awards, the Berlin Commercial Awards, and the Onepointfour Awards, as well as the CSCs – the top cinematography awards in Canada. After getting a nomination at NFFTY for Best Experimental Film, Equinox went on to land distribution through FilmSupply. Haber's vision, hard work, and innate talent were essential to the film's extraordinary success.
"You always feel a little bit vulnerable when you work on a passion project that has a personal connection to you. You hope that it resonates with others as much as it resonates with you. Nothing is better than knowing something that you created and conceptualized resonates with an audience. That's all you could ever hope for with a project like Equinox," he concluded.
Be sure to keep an eye out for Haber's upcoming work. He recently shot a campaign of three commercials for Royal Bank of Canada that will soon be distributed internationally, and he is currently shooting a massive campaign for the University of British Columbia of five individual TV spots for UBC.
First photo of Julian Lomaga and Jonah Haber taken by Jonny Micay
Second photo on set taken by Trish Roque