Explore 7 Best and Must Visit Places in Vijayawada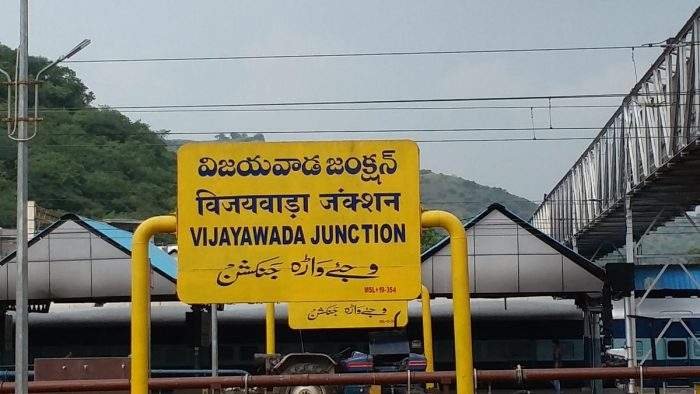 Now that you've moved to Vijayawada to start your new job, you've got a lot on your plate. Getting familiar with the city, settling into your new job, finding a trusted ladies hostel in Vijayawada – it's a whole new world for you to explore. After a couple of weeks, you start to get familiar with the city's nooks and crannies and start feeling a whole lot more settled.
But as a newcomer to the city, you might be at a loss for what to do beyond your work hours. And that's where we come in. We've got a list of some of the best places that you have to visit in Vijayawada so that you can expand your horizons and experience what this city has to offer. Check it out.
1. Undavalli Caves
There's just something about ancient architecture that you must appreciate. And the 1300 years old Undavalli Caves are prime examples of that fact. With ancient rock cut temples that are carved out of the sandstone hill side and giant statues adorning them on every side, this is truly an astonishing feat of human endeavour. You're going to want to bring your camera to capture this sight.
2. Prakasam Barrage
If you want to bring one of Vijayawada's most famous sights to your IG feed, it has to be the Prakasam barrage. This bridge offers one of the best views of the city, making it one of the hotspots for photographers. It's even better at night time when it's lit up, but it'll truly be a sight to behold if you happen to catch a sunrise or sunset here.
3. Bhavani Island
If you grew up reading adventure novels, this river island is going to be right up your alley. Located right in the middle of the Krishna River, this is a great place for a day trip when you want to get away from the city. You can try out a bunch of different activities like boating, swimming and fishing or just spend your time having a picnic on the island with your friends. And don't worry, there is a 24 hour ferry service to get you to and from the island, so you won't run the risk of getting stranded.
4. Besant Road
If you want to see where the action happens, you should head to Besant Road, the hotspot for South Indian action movies. There are tonnes of iconic cinema halls in this area, and you can catch a movie at any one of them. Bonus points if you visit on a Friday night when all the superfans are thronging here.
5. Scrap Sculpture Park
It's not often that you get to visit an eco-friendly sculpture park. But this place in Vijayawada gives you that opportunity and more. With several installations meant to inspire people about sustainability and raise awareness about climate change and reducing waste, it's the perfect place to visit if you're thinking about switching to a more sustainable lifestyle.
6. Kondapalli Fort
When it comes to places to visit in Vijayawada, we can't just leave Kondapalli fort off the list. Located on a hill within its own local village, you'll want to check out the architecture here. The ambiance is perfect, especially on a windy or rainy day, and you can carry water and snacks to make a picnic out of your visit. This place is super famous for Kondapalli toys, which are wood-carved dolls that are a speciality of Vijayawada. You'll definitely want to pick up a few as souvenirs.
7. VMC Disney Land
You know what they say, if you can't bring Vijayawada to Disneyland, bring Disneyland to Vijayawada. This popular waterpark is a hit with people of all age groups looking for a fun way to spend the weekend. It's got plenty of slides, a wave pool and a special kids area, as well as concession stands. A great place to visit with friends.
These are some of the places that you should definitely visit while living in Vijayawada. Check them out and have a great time.