Know About Top 11 Places To Explore In Lucknow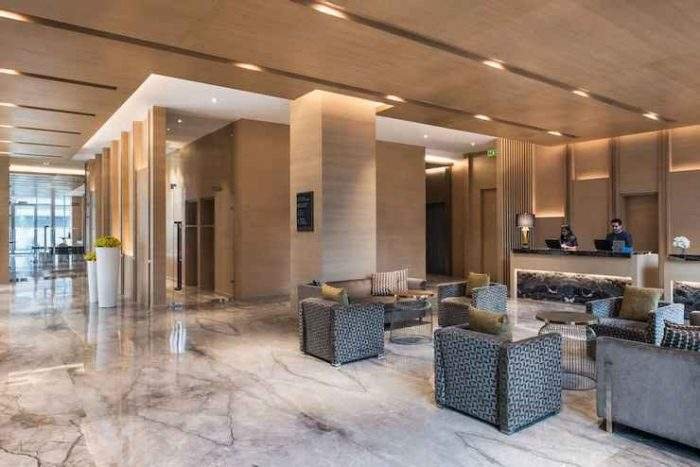 Lucknow, Uttar Pradesh's largest city, is a unique blend of architecture, music, food, dance, and elegance. No town in Northern India can claim to be the greatest at all of these activities. It has often been a cultural and artistic center. It was not just culturally interesting, but it was also the core strength of North Indian civilization.
So, here's a collection of things to see in Lucknow that will encourage you to learn about a traditional civilization that once ruled the world. Furthermore, new Lucknow sightseeing attractions have been constructed to meet people's unique expectations To learn everything concerning Lucknow, continue reading:
1. Bara Imambara
Bara Imambara is a spectacular sculpture that stands out among Lucknow's prominent landmarks. The Asfi Mosque, the Bhool-bhulaiya, and a Bowli are all part of the architectural monument. The most famous element of the structure is the Bowli. The structure is reflective of Mughal ornamentation, but without the utilization of iron or European sculpture.
2. Lucknow Zoo
It's even known as the Nawab Wajid Ali Shah Zoological Garden, and it's a great spot to get a taste of nature without leaving the town The zoo, among all the incredible tourist attractions in Lucknow, will assist you in discovering the magnificent natural environment. The zoo first opened its doors on November 29, 1921. There are many options to discover the zoo, including hikes, boating, driving a battery car, riding a toy train, and much more. Without staring at your watch, you can stay for around 4-5 hours.
3. Janeshwar Mishra Park
Welcome to a community park designed to revitalize the city's residents. The park will be a welcome present to you as a visitor. The park, which is located in the center of the city, is designed as an ecologically responsible area. It is one of the biggest parks in Asia and one of the top tourist attractions in Lucknow, with a wide region. You will form a relationship with the pleasant trees and bushes along the Gomti river.
4. Jama Masjid
The famous Jama Masjid is a must-see on your Lucknow sightseeing travel plans. How else can you understand something regarding the city's history, which has become increasingly dominant over time? For example, take this structural marvel from the 15th century, which features gleaming white sandstone calligraphy on its pillars, stylish minarets, and photographic perfect domes. The exquisite stone design and sculptures create it one of India's premier monuments, with around 260 columns and 15 angled domes.
5. Anandi Water Park
It's necessary to grab a pause from the vibrant city life once more. If you're traveling with your family, we can assure you that this is one of the top tourist attractions in Lucknow that will spark your children's interest. Anandi Water Park is a fun-filled entertainment area with exciting swings, water slides, a large swimming pool, and a lazy river. It is one of India's largest amusement parks with a large entertainment region and an even larger restaurant and club region.
6. Gomti Riverfront Park
Another fantastic Lucknow tourist attraction is the Gomti Riverfront Park, which is designed for complete relaxation. The extremely spacious and conceptually appealing attraction, which is located on the sides of the river Gomti, allows for a lovely walk or camping. The nighttime harmonic fountains, an opera house, connected cycling, and jogging region, and boating facilities all contribute to this park's popularity. In the meantime, you can make a reservation at Hyatt Regency Lucknow.
7. Hazratganj Market
Where is the fun in commuting if you don't go to the biggest shopping area and shop until you are tired? Is that correct?
Well, Hazratganj market is one of those shopping areas where if you go once, you'll like to come back to Lucknow repeatedly, and if you don't go, you'll skip out the exciting experience. Hazratganj is a Victorian-style commercial region with retail stores, malls, cafes, hotels, theaters, offices, and industries. This 200-year-old marketplace has some of the finest Chikankari dresses and outfits.
Hazaratganj is also a foodie's dream come true. You'll find everything here, from delectable chats to biryanis and various kinds of paan. After seeing the attractions, go to the marketplace and enjoy 3 to 4 hours of traveling, dining, and taking in the colorful atmosphere of the region.
8. Chhota Imambara
The Chhota Imambara, also known as the Hussainabad Imambara, is one of the very magnificent and appealing structures in Lucknow's ancient town. This magnificent structure, located west of Bara Imambara, is a treat to watch. The Chhota Imambara was originally a Shia Muslim community hall designed in 1838 by Muhammad Ali Shah, the third Nawab of Awadh. The Imambara was to become his palace and also his mother's, who is buried alongside him in this famous memorial.
9. Marine Drive of Lucknow
Marine Drive was identified after Mumbai's popular Marine Drive. It is a spectacular stretch of street in Gomti Nagar, Lucknow, that runs alongside the River Gomti. The location is well known throughout the young generation as a hook-up location. People also utilize it for jogging, walking, and other related activities. The road is covered with benches where you can relax and chill. And then you can reside in Hyatt Regency Lucknow.
10. Fun Republic Mall
Fun Republic Mall, in Lucknow's Gomti Nagar, is one of the city's very famous and biggest shopping centers. The mall, which was opened in 2007 by the Zee Group, is home to a multitude of larger retailers, food vendors, grocery shops, clothing stores, and beauty stores.
11. Dewa Sharif
Dewa Sharif is a tiny neighborhood in Uttar Pradesh's Barabanki district, 25 kilometers from Lucknow. It is known all over the world for the monument of Haji Waris Ali Shah. The place, which has a masjid and a khankah on its grounds and is frequently explored by tourists, is regarded as a popular location of Muslim tradition.
It's challenging to determine what to explore in Lucknow because there are so many fun activities to choose from! So stay prepared to enjoy the finest of Lucknow by participating in a variety of activities available in this region which are mentioned above.