Best 6 South Africa Safari Tour Destinations to Explore Now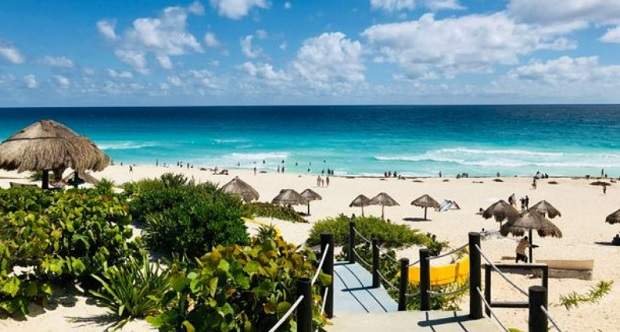 South Africa is a landmark of some exquisite flora and fauna and incredible sites. Every year travelers belonging to different countries come here to dive into a different world and find an escape from their regular life with South Africa Safari Tour. The main highlight of the place is its Safari tours, and Kruger National Park is one of the largest wildlife reserves located in the province of Limpopo and Mpumalanga, Africa.
On average, a safari tour can cost you between $125 to $1500, depending on the number of people and days. You would at least need five days to spend some quality time and have a nice vacation. The dry season beginning from May to October is considered the best time to go for South Africa Safari Tour.
Best Five South Africa Safari Tour
Here is a list of the most popular South Africa Safari Tours to explore during your trip –
1. Lion Sands Sabi Sand Safari –
It is a private reserve, sharing the border with the widely famous Kruger National Park. Travelers can enjoy the surreal sights of natural wildlife species including the lion, leopard, and cheetah. It is an ideal place for passionate animal photographers to steal the opportunity and click live photographs of the animals and plants while traveling in an open safari. If you come here, spend at least three days and enjoy a unique and adventurous experience on the lands of South Africa.
2. Kwandewe, Garden Route, and Cape Town –
It is a great place to have the best experience in South Africa's safari tour. You can plan a ten-day trip to discover the popular landmarks in the area. While in Cape Town, travelers can stay at luxurious yet budget-friendly hotels and lodges. You can even learn to cook in fancy restaurants and sharpen your skills. The distance between the cape town and garden route is 424 km, so find transport options accordingly.
3. Luxury Victoria Falls and Chobe –
If you are a true wildlife enthusiast and looking for the best South Africa Safari Tours, plan a trip to the Luxury Victoria Falls and Chobe and get ready for an unseen adventure and fun. It is located in the North of Botswana, a Southern African country. The national park is highly popular for having the largest number of Elephant herds, Cape buffalo, Carnivores animals, and other wildlife species. It is a natural habitat where you can find a wide range of flora and fauna. Apart from this, you can also find around 400 bird species in the national park.
4. Walking Safari Trails
Strolling safaris are quite possibly the most sought after exercises in Africa and are ideal for voyagers who wish to find the fervor of genuine African wild. A mobile safari is a profoundly vivid strategy that achieves another method of understanding your environmental factors. We offer a few strolling safaris including a multi day trail in the eminent Kruger National Park. This visit offers an extraordinary mix of 'hold up' and 'rose' convenience and the ideal equilibrium of game drives and guided shrub strolls. Going through a night in a tree-house additionally adds new importance to a safari in Africa with an area that guarantees a mysterious dusk, supper under the stars, and significant calls from the African bramble.
5. Diverse Namibia –
It is the most iconic and popular destination for having the best safari tour. You can enjoy the beautiful serene of the desert, sand dunes, and national parks during the trip. While being on the Atlantic coast, you may see dolphins, leatherback turtles, humpback whales, and other fascinating species. You can reach the place by driving from Windhoek Airport to the private Kulala wilderness reserve.
6. Bushveld and Mozambique's Beach Escape –
With so many places to visit in South Africa, it is probably the best destination where you can have the ultimate safari encounter and experience the beauty and charm of the tropical island. It is an ideal destination for families and couples who wish to seek adventure, thrill, and calmness during a trip. After exploring the safari within the Mjejane Game Reserve in the Kruger National Park, you can head towards the beach and enjoy being on the white sand beach. Make a Lufthansa booking and plan a nine-day South Africa Safari Tour in the Bushveld and Mozambique's Beach Escape.