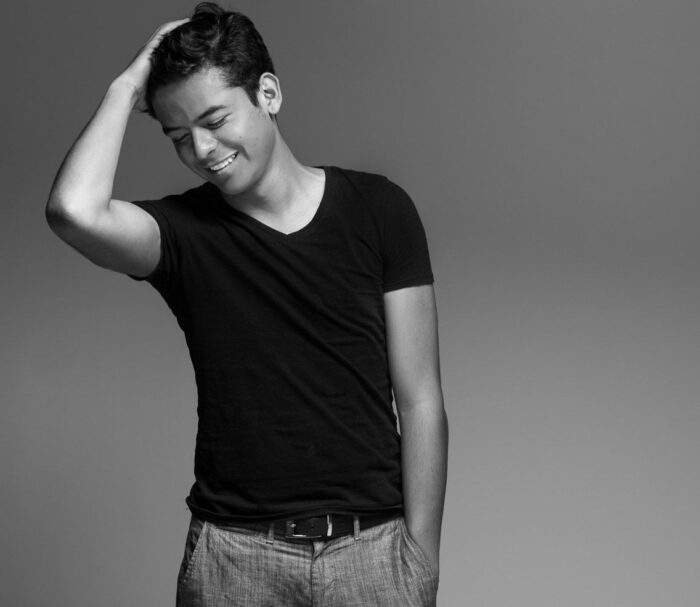 Renowned screenwriter Guillermo Noriega believes his cultural upbringing allowed him to develop his passion for storytelling. Born and raised in Mexico City, the country's capital and largest city, Noriega was always surrounded by the hustle and bustle. He grew up in the neighborhood of Coyoacán, one of the most artistic municipalities in Mexico. In every corner of his childhood he could find a fascinating story taking place which is why, he believes, it was natural for him to spend his adult life telling stories for the masses on the big and small screen.
Noriega has made a name for himself in Mexico and internationally for his vast contributions to hit shows and award-winning films. He is currently a lead writer on one of the country's most popular variety shows, Confetti Mexico, which has gone on to break several records and receive attention from various media outlets, including Forbes. His previous work on web series like The Bailey Society and American Parousia has gone on to receive countless awards at prestigious film festivals around the world, and his work on the Virtual Reality Experience Coping with the Monster will soon be released in theatres across Mexico.
Earlier this year, Noriega also saw great success with his film Modern Animals. As lead writer of the film, he helped shape the story that occurs in the aftermath of a curious murder at a motel, when an unusual client of the gas station nearby, reflects upon the nature of a man's choices. Indie Shorts magazine calls it "a murderous philosophical deliberation on choice, violence and humankind's capacity for both."
"I think the film presents a very crucial dilemma about human nature. It's a very philosophical piece that makes you face mistakes that start being relatable, until they're taken to a point that is honestly horrifying. It serves as a warning of what cynicism and hypocrisy can do to our society, and how sooner or later we always end up using our raw, animal, instinct," said Noriega.
Director and co-writer Filippo Savoia came up with the idea, but Noriega was brought on board as lead writer during the script writing to humanize the philosophical characters that had only one simple purpose in this story, which was to doubt everything. His work helped bring the story to another level, and thanks to his rewrite, the structure of the short film became tighter. It was important for Noriega to make the narrative clear even though this was fairly experimental.
"Adding dialogue that made this prose so irresistible was an honor for me, being able to portray the true American dream against what the society actually has been becoming more and more like: true cynics. It was an amazing challenge because this is such a hard, rough urban tale. I felt very proud to dive into a project that's very different to what I'm used to," he said.
Modern Animals premiered at the Catalina Film Festival as one of its selections of this year and it is being currently submitted to multiple film festivals. Undoubtedly, it can be expected to continue to impress audiences and critics alike well into the next year.
Noriega is thrilled by the success of Modern Animals, but currently has a lot on the go. He is in the middle of writing his second feature, which already has been green-lit by a producer and an investor, and at the same time he is writing his third feature in collaboration with acclaimed Mexican director Pavel Cantú, whose first feature film will open in every theatre in Mexico next year. On top of this, he will continue writing Confetti Mexico, and he will be speaking at various film festivals, inspiring the next generation of Mexican filmmakers. He has a lot of guidance to offer and looks forward to sharing it with others.
"Patience is a key element that I think it is important to try to master as you enter a career in screenwriting. And patience does not mean to wait around. Quite the opposite, actually. Patience meaning, to become a better writer you have to understand that writing is rewriting. There's never a script which first draft is better than its fifteenth. Becoming a better writer consists of, basically, always writing. Keep learning, and realizing that you'll always be learning," he advised.