Mariano De Luca Talks Passion for Cinematography and Highlights of His Esteemed Career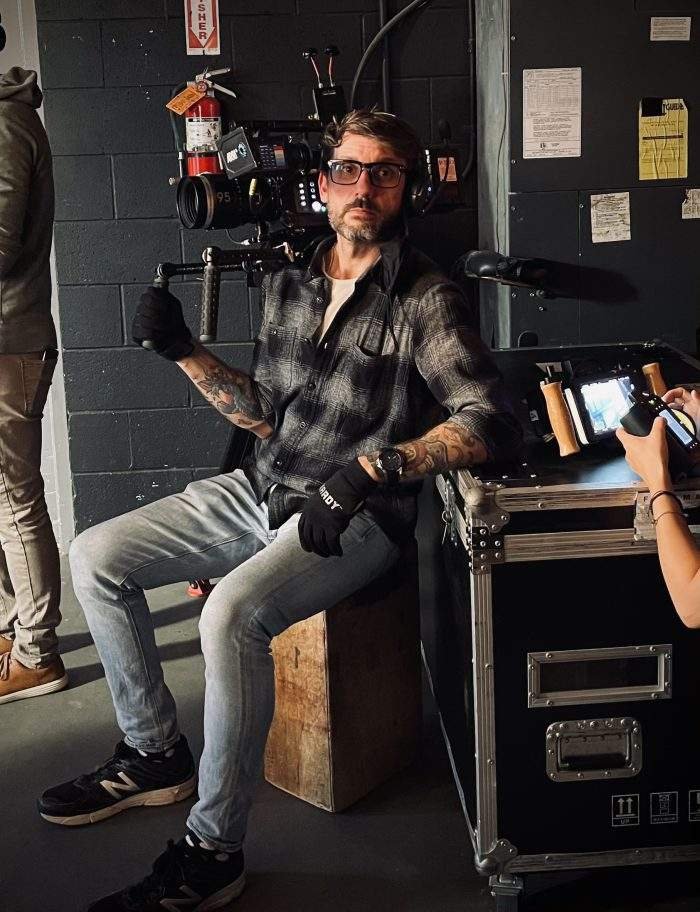 Mariano De Luca's first love was music. In his youth, he played guitar and formed a band, wanting to pursue music as a career. When it came time to go to college, he decided to look into writing music for films, combining his interests of playing guitar and watching movies. However, in his home country of Argentina, there is no such career for Film Scoring, so he began exploring a more general approach to film to eventually work his way to where he wanted to be. Little did he know that where he wanted to be was not what he was initially expecting.
"In the very first week, I believe it was the third day, I had my first Cinematography class. That class changed my life. I'll never forget, my professor Claudio taught us the mechanics and chemistry of film acquisition and how the development works. By the time I had my hands in the batch with the chemicals and watched how that print came to life, I had totally fallen in love with cinematography," he says. "That was it. I love you guitar, but my life is here with a camera!"
Now an internationally sought-after Cinematographer, De Luca spends every day doing what he loves. The combination of art, creativity, play, and technology captivates him, and in turn, he captivates audiences with his brilliant cinematic approach, evident throughout his extensive resume. This year, he took home three prestigious awards for his work on the acclaimed film Amantes, including Best Cinematographer and Best Short Film Cinematography at the Canadian Cinematography Awards and Best Cinematographer at the New York Cinematography Awards, and in 2019 he won Best Cinematography and Best Narrative Short for his work on Alchemy.
"I must say that I've been part of some beautiful projects that brought me so much happiness, and will stay with me forever. Lately I had the opportunity to be part of two projects made by VICE that made me very happy," says De Luca.
Working with the popular media group VICE, De Luca worked on two popular projects. The first project is the series Finishing School, which is hosted by The L Word: Generation Q's Leo Sheng and is a new approach to sex education. It was created in partnership with DUREX and touches every single aspect and taboo about sexuality.
The second project, the television show This Must be the Place, is all about the social media platform TikTok, and takes viewers through different creators and communities on the platform, showing off lesser known videos that highlight unique topics. The show is hosted by TikTok enthusiast Daren Girdner. Both projects have De Luca's stunning eye behind the camera that audiences around the world adore, which have led to these projects amassing more than 3 million views across the platform.
"I love to be part of projects that can help, or at least be part of the solution to a handful of problems that we are dealing with in today's society," says De Luca.
Always keeping busy, De Luca also worked on another feature documentary for Netflix titled Nasha Natasha. Directed by Martin Sastre, accomplished Uruguayan artist, director and performer, the film tells the story of Singer/Actress Natalia Oreiro, one of the few Latin American singers to become popular in the Czech Republic, Poland, Russia, and Israel.
The documentary shows some of the most intimate moments during the prepping and aftermath of her tour around Russia and Siberia. De Luca was in charge of the cinematography for the Argentinean part of the shoot, which he describes as a beautiful opportunity to portrait Oreiro's most intimate moments with her family, friends, and show how that translates to her work.
"The documentary puts in perspective how much influence an artist can have with their fans, how big a movement can be, and how it breaks a lot of barriers. The film shows how an artist can change lives and inspire without noticing it," says De Luca.
Because the documentary highlights the phenomenon of how one individual can resonate with fans all over the world, De Luca knew that getting as much footage of it all would be vital to the success of Nasha Natasha. He constantly was filming Oreiro's different interactions with people to showcase her story accurately. He also wanted to show her life outside of being a star, showing intimate moments with those close to her, bringing home the idea that this regular person is idolized by so many. This ample amount of footage he gathered allows the audience to truly feel close with Oreiro, greatly contributing to the film's continued success.
Nasha Natasha was acquired by Netflix and premiered worldwide on July 24th, 2020. It has garnered a lot of media attention with stellar reviews from critics, evident with its three award nominations, recognized under Best Documentary Program at the Prod Awards 2021, as well as Best Latin American Film and Best Original Song at the Silver Condor Awards 2021. De Luca is beyond thrilled to have played such a part in the film's success.
If you haven't had a chance, be sure to watch Nasha Natasha on Netflix as well as This Must be the Place and Finishing School on Vice TV to check out De Luca's stunning approach to cinematography.