Art Director Katsuya Imai Talks Working Alongside Top Hollywood Talent on 'Earthquake Bird'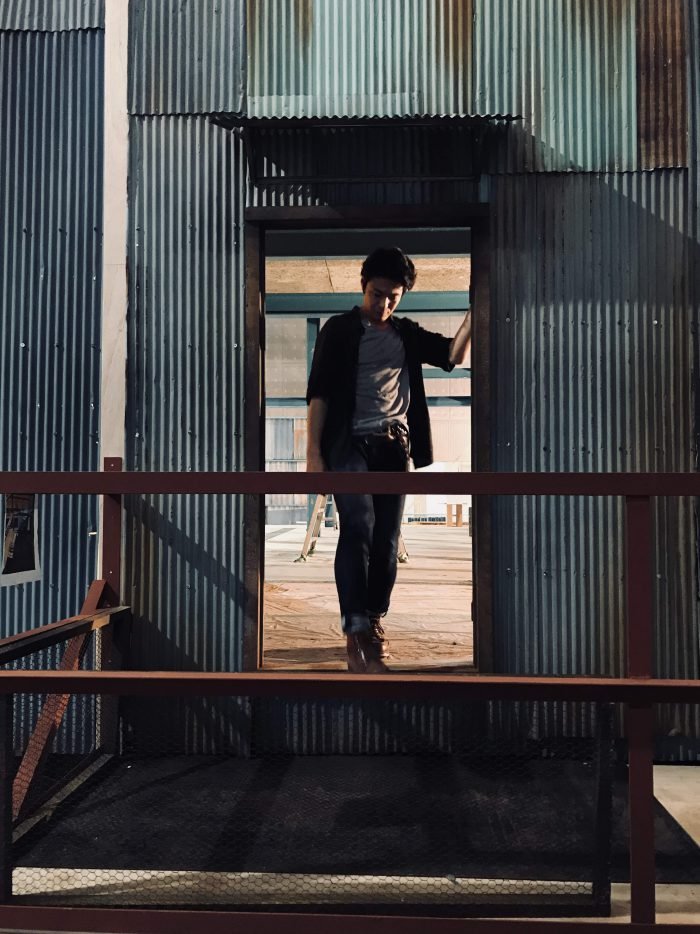 For celebrated Art Director Katsuya Imai, there is no greater sense of euphoria than walking onto his set for the first time. It is a moment he has spent months planning, envisioning how every aspect would look. Every design struggle feels worth it as his eyes rest on each detail he has thought out, and seeing it in person for the first time always looks better than he imagined.
Imai has an extensive and versatile resume. As an art director for hit films and television series, he is responsible for what the audience sees, directing the sets rather than the actors. He takes colors and atmosphere into account with every scene, wanting to evoke the right emotions. He is a storyteller, and this approach is evident with his work in Netflix's hit Kate, the award-winning documentary Out of the Cradle, and many more.
Imai is no stranger to working alongside some of Hollywood's biggest stars, as his work on the 2019 blockbuster Earthquake Bird proves. Produced by powerhouse Ridley Scott, known for iconic films like Thelma & Louise, Gladiator, and Blade Runner, to name a few, and directed by Wash Westmoreland, best known for his work on the Oscar winning film Still Alice, Earthquake Bird stars Academy Award winning actor Alicia Vikander as Lucy Fly, an enigmatic expat haunted by a painful past.
Set in 1989 Tokyo, Lucy enters into an intense relationship with Teiji, a handsome yet similarly troubled local photographer. Lucy's imperturbable exterior begins to crack when a naive newcomer, Lily Bridges, becomes entangled in their lives and ends up missing – suspected dead.
"The script is very interesting. It's an intense psychological thriller. I like diving deep inside of Lucy's mind and the story is one that could happen to us, especially in this busy world," says Imai.
Imai was invited onto the film by Production Designer Yohei Taneda (The Hateful Eight) as they had built a strong professional relationship on several previous projects, such as Hirokazu Koreeda's The Third Murder and John Woo's Manhunt. He was instantly intrigued by the story, and eager to tell a story set in Japan, where he is originally from. Being able to bring his Japanese heritage into his designs really captured the authenticity of the sets.
Imai's biggest task was creating Teiji's apartment, the most important set of the film. He directed the art for the concept, the design and the operation of the set. Many of the key scenes were shot on this set, such as first night Lucy and Teiji spend together, where they stay during an earthquake, their bonds, revealing his secret and murder. Imai designed the room to fit all these important scenes. The set has romance and beauty, while also being mysterious and creepy, capturing the essence of the film.
"We built four sets at Sunset Bronson studio, which is one of the iconic studios on Sunset Blvd in Los Angeles, and the studio is currently owned by Netflix. It was a great honor working at such a historical place of film. Hollywood has been my dream place to work since I was a child," says Imai.
Earthquake Bird had its world premiere at the BFI London Film Festival on October 10, 2019 and went on to be an Official Selection at the 32nd Tokyo International Film Festival. It was released on November 1, 2019, before digital streaming on November 15, 2019, by Netflix. It is currently available to stream in over 60 countries.
"I'm so proud of this film, which has special meaning to me. It was my first major project in Los Angeles, and it was such a wonderful moment to work with the world's top filmmakers. I feel that this film is one of the greatest highlights of my career," says Imai.
Imai also has a lot to look forward to. His next project, Pachinko, will be released on Apple TV+ in 2022. Based on the bestselling novel of the same name by Min Jin Lee, you won't want to miss it.
Photo by Haruka Kawai