Do you ever feel like your study plans are not working? Are you thinking that you can perform much better in your examination if you do not have to write any assignment? Homework is also a crucial part of the academic task which students need to write. They can enhance their skills by writing plenty of assignments seriously. Like, Preston Smiles says "Whatever you practice more of, you get more of." Your assignments also need your attention and focus to achieve high marks.
Many students have issues that they could not able to focus on their studies because of assignments. You indeed need to spend a lot of time in reading, researching and writing the assignments to make it more informative. But that doesn't mean that you will hamper your studies. Both are equally important for getting excellent academic progress. You have to be focused on your studies as well as your assignment writing. Those students who could not manage their time, they can choose the option of assignment help to compose their papers. In this write-up, you will find some amazing tips to get focus on your studies.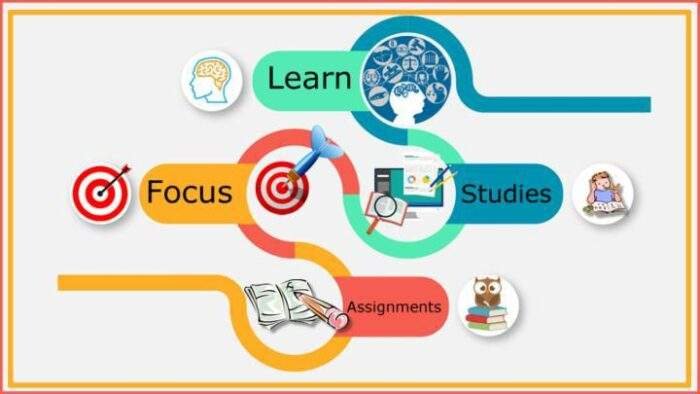 Be attentive in your class
Lectures and classes are the big sources of getting information directly. If you pay attention to your class, you do not have to search for another source for understanding any concept. You can ask any questions instantly if you are listening to your teacher carefully during lectures. This habit also helps scholars to get a good catch on fundamentals and you do not need to pay anything for cochin classes.
Do you face trouble on concentrating in classes? Are you having distractions in your classes? While taking your important lessons, make sure you're sitting to a sincere student and you do not have any distractions. If you are dealing with any problem, share with your parents and teachers about that concern.
2. Prepare notes by yourself
To make your studies easy, inculcate the habit of preparing notes. While making notes, you will allow yourself to get familiar with the subject more deeply and able to resolve your doubts before it's getting too late. The habit of preparing notes also helps students for their exam preparation. You sound prepared when you have well-prepared notes in your hand.
Are you facing trouble for searching the right source of information especially at the exam time? With notes, you don't have to search for any other source of information. Use good handwriting so that you will not have any confusion later.
3. Maintain daily routine
Students got stressed and tensed if they do not feel prepared before the examination. It happens that if your mind could not able to think effectively, it feels stressed especially at exam time. Thus, try to add some hours to your daily routine for your studies. The habit of studies on a regular basis will help a lot during exams time. When you are well-prepared for your examination, you feel relaxed and would able to think progressively. The negative approach never providesthe correct direction.
Thus, always keep a positive approach for completing your syllabus before your exam preparation. Your knowledge will be enhanced because of this practice.
4. Manage your time correctly
"Productivity is never an accident. It is always the result of a commitment to excellence, intelligent planning, and focused effort." Likewise,your effort can only provide a better result when you know how to manage your time. Your time decides your destiny. Thus, try to manage your time correctly for better results.
Calculate your 24 hours and prepare a time table to cover maximum subjects in a day. Keep some time for games and some hours for studies. If you could able to acquire the art of correct time management, you will have what you want in terms of results and marks for fantastic academic progress.
5. Be ready with your task in advance
If you have any task to do, try to complete it before the last date. Likewise, when you are thinking to prepare your assignments, then make a plan to finish the homework before the due dates. This routine will boost your confidence and provides you ample time to learn other activities. Many students seem stressed and worried about completing their syllabus for exam preparation and awake whole nights for the same. Due to this, their health and knowledge power both get affected badly.
When you want to achieve higher marks then you must complete your syllabus before the last date. As soon as you complete your preparation, you will have ample time to take proper action for enhancing your marks. Hence, be ready with work in advance to enjoy your outcomes.
6. Have a balanced lifestyle
A healthy body reflects a healthy mind. When you feel positive and energetic, your mind will work fasters. And this is only possible if you follow a healthy lifestyle with a proper diet. Your eating habit, your food, and your daily routine decide your physical and mental health. Don't go for an unhealthy lifestyle which sounds cool but bad for your health. While concentrating on your studies, the main important thing is having a healthy mind that can able to generate enough ideas for your growth.
"Prevention is better than cure." Stick with that thought and divert your approach for having a healthy mind. Always try to maintain a balanced lifestyle to achieve remarkable results.
7. Choose your company wisely
"Bad company corrupts good character." Friends are a significant part of everyone's life and it affects different aspects of someone's life so badly. Being a student, you need to connect with the right people to make your progress effective. If you have good friends who can motivate you for the positive work and can help you in your studies, then you will not feel tensions for any tasks. With the help of your friends, you can achieve your goals easily.
Try to make yourself a good friend for others so that you become a good source of help for your friends too. Put positive energy in your friend circle so that you will receive positive enthusiasm as well.
8. Divide your tasks into small activity
If you have a lot to do and find anything difficult to achieve your target, then you need to think something different. Let's take an example you have to complete a subject, divide it into small chapters (one chapter a day) that will give enough time to prepare your complete syllabus. When you divide your task into small fractions, you will have enough time to think and to read the specific top with full focus. This step also helps to enhance your knowledge productively.
Hence, divide your big task into small portions to achieve your target easily and complete your preparation in a step by step manner.
9. Change your approach if not working
When you are trying to concentrate on your studies but sound difficult to do, then leave it and take rest. For achieving something important in your life especially your education, you require to use various methods so that you can have the best one. Like, if you are thinking to have some hours for studies in the night but it is not working, do something else at those hours and shift your study hours in the day time. Try to change your approach if you find it not working because putting so much stress, for one thing, could give you the thing which you are looking for.
10. Take a good sleep
Many students spend the sleepless night if they have to takea test on the very next day. If you are following a study plan but could not able to recall anything. Don't get worried! Your mind needs a good rest. Complete your sleep hours to feel refreshed. Your mind and body will work effectively if it has completed its sleeping hours.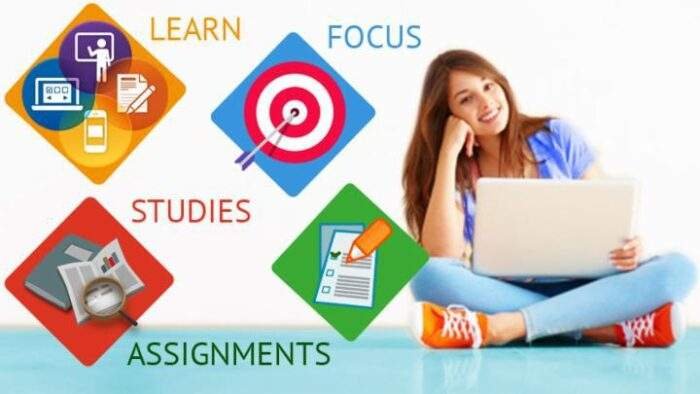 Take a good sleep so that you will not feel lazy during the examination and can show your best effort.
I hope the above-mentioned tips will help you to concentrate on your studies. If you find hard to complete your homework. We have some suggestions for you so that you can complete your assignments with ease.
Make a proper plan for your homework
Understand the objective of homework: Before composing your papers, you need to understand why the teacher assigns the task to you? Or what does he want to ask through projects? Once you have worked on getting the objectives of homework, you will able to prepare your project with the correct approach.
Start whey you have your work: Don't wait for the right time to start work; start whenever you know you have some work to do. Use your extra time even when you are in your school. The more you get complete, the less you have pending for later.
Manage your time: To complete your work in the given time, watch your working hours. Students must have an idea of how much they need to spend on working, playing, and other tasks.
2. Choose a quiet place for working
Select an unobtrusive place to focus: To get proper concentration on your work, you need a place where you can get no voice and no disturbance. How can someone focus on their tasks if they are getting lots of things in their minds? Thus, choose a quiet place to work.
Avoid bed for studying: Choose a table and chair if you don't want to feel lazy. When you choose a bed for working on your homework or studying, you will not able to work effectively and have the chances that you may lose something important.
Library could be the best option: When you don't find a correct location within your home, go to your nearby library.
3. Get the best strategy for your work
Handle the hard part first: It is suggested that you have to start with the hard part. This is because you feel a lot of energy and focus when you initiate your work. If you use all your energy to solve the hard part, you will not have to worry about the easy part otherwise it becomes difficult for you to work on the hard part in the end.
Don't stop work in between: If you face any work any problem or you could not find enough data for your project, don't waste your time or stop your work. Take the necessary action as soon as possible and start your work. Don't leave your working for later; it will not help.
Include breaks in your routine: Don't make your work boring to do. If you feel exhausted or bored, take a small breaks and again start. Small breaks make your work easy to do without feeling exhausted and refresh your mind for better concentration.
4. Ask for help if required
Approach to your professor: If you find anything difficult to do, ask your teacher first. Your teacher will explain the topic very well so that you can understand it properly.
Consult with your classmate: For difficult concepts, you can take the help of someone who has the best knowledge of the same. It will help you to explore the understanding of the specific subject for writing your assignment.
Connect with tutors: You will find many tutors in your society for getting the help that you could not able to understand. Students can place their orders for online academic writing services to complete their projects on time if they have any doubts.
Author's bio
James offers study assistance to all those students who looking for an effective Assignment Help to complete their papers. He is specialist in content creation especially for education websites. He also had industry knowledge of programming. If you have doubts regarding any programming concepts, feel free to contact him at any time.