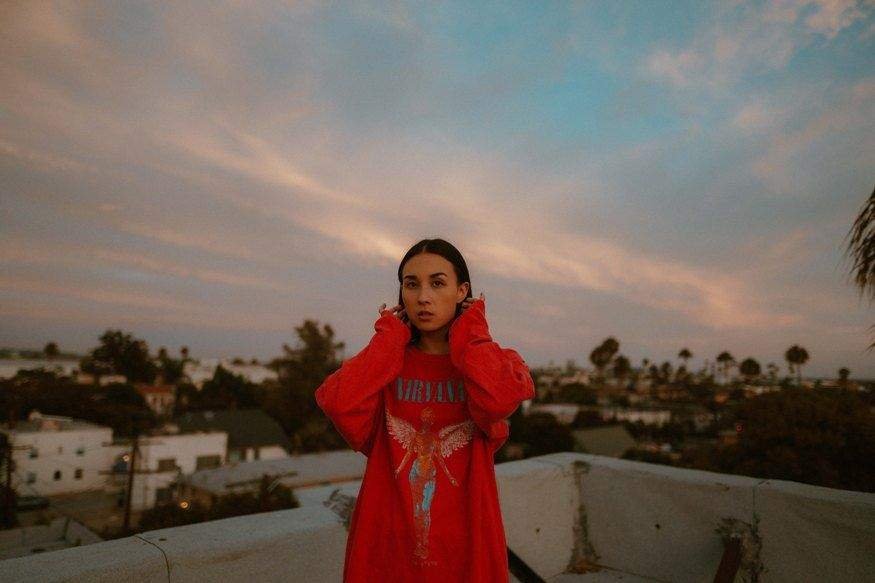 Jade Whitney Talks 'The Next Step' Of Esteemed Dance Career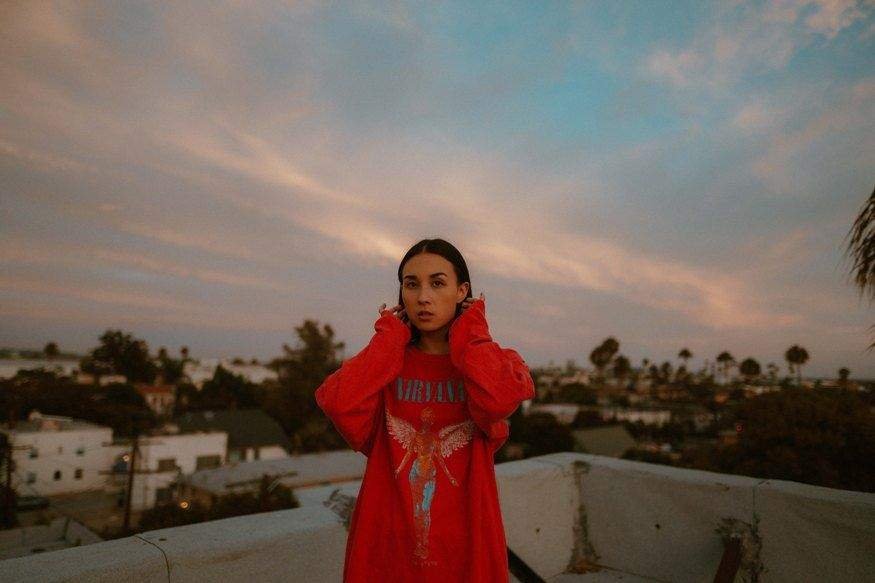 Growing up in The Beaches of Toronto, Canada, Jade Whitney looked up to the dancers she saw on television shows such as So You Think You Can Dance, wishing to one day be in their shoes. She loved to dance and had an innate talent for the art form. When she would see the passion and drive in professionals on TV, she was inspired by their ability to make a living doing something they love. Seeing the generation of dancers just before her having successful dance careers gave a young Whitney the confidence and motivation to follow in their footsteps.
"I have always wanted to have an impact on others the way those dancers had an impact on me" Whitney says.
Now, as one of the top dancers in Canada, Whitney has many outlets to inspire a new generation of dancers, including her dance roles on Schitt's Creek, Disney's Z-O-M-B-I-E-S and Z-O-M-B-I-E-S 2, an MMVAs performance alongside Nick Jonas, and many more.
One of the projects Whitney really sought to inspire was on the Canadian teen drama series The Next Step. The show follows the members of a troupe from the titular dance studio as they train for and compete in various championships and their members deal with rivalries with other dance schools and drama among the team itself.
"The Next Step hires the best dancers in Canada, which is great because typically TV shows about dancers feature mostly actors with minimal dance training. The show inspires children and teenagers to dance and to train hard at the studio. It gives an inside look into the dance world and the dance studio life that drives the viewers to want to start dancing if they haven't already. For the viewers who are already training at a dance studio, it is extremely relatable and can help them learn more about themselves and the situations they find themselves in at the studio. It has put dance on the map, which is extremely important for the dance community worldwide," says Whitney.
The series is shot in a mockumentary style influenced by reality television. It premiered on Family Channel on March 8th, 2013 and has aired on Universal Kids in the United States and CBBC in the United Kingdom. It has also spawned digital content as well as live touring shows featuring its cast members. The series premiere of The Next Step set ratings records for Family, with at least 574,000 viewers on its initial broadcast, which set a record for Family's highest-rated original series premiere.
"It's incredible to know that I was a part of something that was so hugely successful. It feels good to know that the hard work and effort I put into every shoot day paid off and has inspired millions around the world. I am so proud and grateful to have been a part of such a game-changing show for the dance world. I hope to have inspired young dancers to start dancing in the same way that the generation before me had done for myself," says Whitney.
Whitney was featured as one of the main dancers beside the actors in the show's fifth and sixth seasons. She played a student on the M Troupe and learned and executed the choreography alongside the actors. She was one of only two dancers chosen to be featured in such a pivotal role because of her extensive technical background and training. She helped workshop choreography whenever it was needed while dancing in front of the camera throughout most of the seasons.
"The process was amazing. This project for me was unique in the sense that I never had a rehearsal separate from shooting. The scenes that I was dancing in required me to learn the choreography on camera as I was portraying a student in a dance class. I went to basecamp in the morning, had my hair and makeup done then had a short rehearsal on set before shooting. I would learn the choreography on camera and execute it during the filming of the scene. This requires a quick memorization of the choreography and immediate execution. I loved every minute of it," Whitney describes.
With everything she has achieved in Canada, Whitney now feels it's time to move to Los Angeles to see what she can achieve internationally. She has already signed with BLOC LA and will be a lead dancer working with Will Loftis (Dancing with the Stars, GLEE) at NUVO Dance Convention and Teddy Forance (Celine Dion, Cirque du Soleil) at Jump Dance Convention. She will be part of the choreography creation process and demonstrating for the students at these conventions and dance studios. She will also be a very important asset to Forance at CLI Studios, an online dance education platform. On top of all this, Whitney plans to eventually dance on a tour for an artist that she loves, so you can expect to keep hearing the name Jade Whitney for years to come.
Photo by Mike Seager