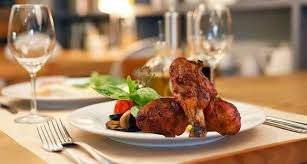 At present, restaurants have seen a tremendous rise in demand for delivery options and takeout. Fulfilling these food orders with the conventional food delivery system is quite hard. As a result, many restaurants go with the third party applications. Even though it boosts the business rapidly, you are in need of paying high commissions. If you really wish to make the best out of your Indian food delivery system, then you must follow these things carefully with utmost care and focus.
Tips to get out the best fromfood delivery system
Make the delivery system mobile friendly – Currently, almost all the people order foods online to get delivery at their doorstep. In the upcoming years, it can be increased further because still many restaurants do not come forward to render online service. When you decide to serve customers online, firstly make your restaurant site mobile friendly particularly when interacting with the menu. The interactive food menu along with direct ordering cut down the hassles involved in the process and users frustration as well. Ensure the site has easy to read fond, picture, and simple navigation options.
Try to save on commissions – The rise of the online food ordering platforms such as UberEats shows the public increased interest in online delivery. Without paying commission to those third party companies, you can promote your own food delivery system in the restaurant as well as on your site. However, it is not necessary to cut down the relationship with these companies completely. Rather than, you can raise awareness on these applications.
Develop loyalty with special offers–The major reason for many people uses online Indian food delivery service is to avail discounts and offers to save on their purchase. Thus, you have to create discounts and offers, which apply immediately to order online. Utilize your restaurant delivery software to develop your loyalty program. Even you can integrate your customer order history to list special offers according to their likes.
Remove the need of middleman – Besides using third party application. It is better to have direct integration of online order tool along with your kitchen and food delivery system. It assures the shortest time between food order and arrival. Also, reduce the chance of occurring error and data loss. Instead of outsourcing your order, create the app for your company using white label option.
Appropriate delivery times–When it comes to delivering ordered food, many factors such as traffic, weather, availability of staff, and others affect the delivery time. Tracking drivers are difficult with the third party application. In online service, timely delivery is the major key to satisfaction. To do so, make your driver take the fastest route to deliver with your own app.
So, now that you know the tricks, try Indian delivery system and enjoy tasty Indian food.