History of a Car by license plate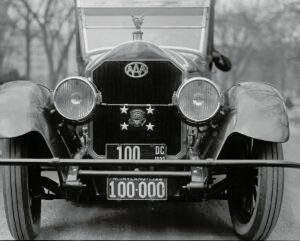 It is normal for second-hand car buyers to be interested in learning about the history of the vehicle before buying it. Buying a car is a great investment and it is important not to buy a car with a hidden negative history to protect this investment. AUTO FOR TRADE offers second-hand car buyers an easy and informative way to track a vehicle's history by the license plate.
Discovered Parts of a Vehicle's History by License Plate
When buying used cars, buyers often find themselves in situations where, regarding the vehicle's history, they have no choice but to trust the seller. To verify the history of a vehicle by license plate, AUTOFORTRADE offers buyers an alternative that will help them to corroborate the information that the seller has offered them, as well as provide the peace of mind that the vehicle in which they are interested in buying does not have any hidden problem.
The AUTOFORTRADE report includes a wealth of useful information about a vehicle's history by license plate, helping to uncover important vehicle information including:
Know the real kilometers of a car
Odometer tampering is a very common type of fraud that can show up in a car's history. This is often difficult to recognize just by looking at the car. The AUTOFORTRADE Vehicle History helps buyers know the actual mileage of a car and whether it has been tampered with.
Know if a car has loads
Cars are often purchased using loans. When a used car is sold before the owner finishes paying the bank debt, it can lead to potential problems. The AUTOFORTRADE Vehicle History allows you to know if a car has pending financial or administrative charges.
Know if a vehicle is stolen
Car theft is something that unfortunately happens very frequently. In order to protect your investment and avoid legal problems, it is best to try to avoid buying a stolen car. AUTOFORTRADE checks a car's history so buyers can find out if a vehicle is stolen before purchasing.
In addition to this useful information on a vehicle's history by license plate, the AUTOFORTRADE report also enables buyers to reduce their risk when purchasing a used car by learning about the vehicle's past including:
Import/export history
Thanks to the proximity and open borders, many used cars move between countries within Europe. The AUTOFORTRADE license plate vehicle history clearly identifies when and where a specific car has had a history in another country.
Vehicle use
Another point that is difficult to know about the history of a car is the way it was used in the past. AUTOFORTRADE, in order to inform its customers, checks through vehicle ownership records if a vehicle has ever been used as a rental car or taxi.
Service and maintenance records
Buyers can offer a higher price for well-preserved used cars. Vehicle History by License Plate makes it easy to track a car's service and maintenance records, allowing buyers a better idea of ​​how well the vehicle has been cared for throughout its useful life.
How to obtain the history of a vehicle by registration?
Obtaining the is quite simple. The first step is to go to the AUTOFORTRADE home page and enter the license plate number of the vehicle you are interested in. You can then see how many records AUTOFORTRADE has available for that specific used car.
From this point on, you will be given the option to purchase 1 single AUTOFORTRADE Vehicle Report for that car, a 3-report pack, or a 6-report pack. The 3 and 6 report packages are really useful if you plan to check more than one vehicle history.
Once the purchase has been made, the reports will be visible through your personal account on the website and will be updated if AUTOFORTRADE receives new information. The histories will be visible in your account for 30 days, the credits of the package of 3 and 6 reports can be redeemed for a year from the purchase.
Vehicle history by license plate, the database grows
The database available to check the history of a vehicle by license plate is constantly growing and updating, little by little AUTOFORTRADE is adding more and more information for license plates to this database and works hard to make car buyers of occasion they are able to know the history of a vehicle by license plate for any car on the market.