Does Everybody Really Need a High RAM Smartphone?
In the last few years, the smartphone segment across the world has flourished. It owess to rapid innovation and advancement in technology. Especially when it comes to RAM, smartphones have progressed from 1GB capacity to a standard of at least 4GB in a span of 5 years.
Nowadays, leading high RAM smartphone brands are competing for the top position. They are competing to bring the device with the highest RAM in the market. Resultantly, individuals can easily find premium models with up to 16GB RAM, and phones under 15000 featuring at least 4GB. However, here the question arises, how much RAM an individual actually needs for a smartphone.
Following is an elaboration on the functionality of RAM. Also, find a debate on whether everybody needs a device featuring a high capacity.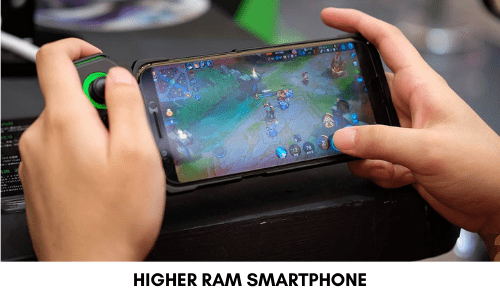 What is RAM?
RAM Stands for Random Access Memory, simply put, is the space where data is stored. It is the component that helps power smartphones and is much more efficient than internal storage. This is why phones with lower RAM tend to lag when there are multiple applications open on it.
It is, thus, one of the essential components that one must look into before purchasing a smartphone. Experts advise opting for a phone with at least 4GB RAM to enjoy optimal performance.
Here are the RAM capacities and adjoining pros and cons that one can expect when they opt for a smartphone featuring them –
Phones with RAM between 2GB and 3GB
2GB and 3GB RAM variants are available in mobile phones under 15000 and are considered entry-level in the market. These phones tend to have issues when there are multiple large apps like Instagram, Facebook, Amazon, or Netflix running simultaneously.
In this regard, it is much better to opt for a phone with 4GB RAM. With these devices, browsing the above-mentioned apps, alongside performing other tasks like taking pictures or playing basic games, can be streamlined more efficiently.
Phones with 4GB RAM
Most phones under 15000 tend to feature 4GB RAM, making them just enough to switch between different apps while multitasking. Even though these phones can be efficient if the user is looking to perform the basic tasks, running multiple apps simultaneously can become an issue after prolonged usage.
These phones come with affordable price tags and can be considered the segment that caters to most users. Nonetheless, for individuals looking to go the extra mile with their smartphone, a 4GB RAM mobile might not be sufficient.
While the adjoining expenses for phones with more than 4GB RAM can be significantly higher, buyers can easily meet the expenses if they have a Bajaj Finserv EMI Network Card at their disposal. This card comes with a pre-approved credit limit of up to Rs.4 lakh that users can utilize to make high-end purchases. They can then repay the amount utilized through easy, no-cost EMIs over tenures of up to 24 months.
Phones with 6GB RAM
Multitasking becomes significantly easier with these phones. Especially if the user is looking to perform tasks like editing photos, use note-taking apps, and switch between different browsers, he/she should definitely look for a smartphone under this segment.
These phones can be easily accessed if the buyer is a member of the Bajaj Finserv EMI Network. This expansive payment system comprises over 1 lakh stores in across 1900+ Indian cities and allows members to choose from the best products available in the market.
Further, Bajaj Finserv also brings pre-approved offers on this card that can make its application process hassle-free. The benefits of these offers can also be availed on other products like credit cards, personal loans, etc. You can check your pre-approved offer by providing details like your name and phone number.
Phones featuring RAM between 8GB-12GB
These models are not designed to cater to the segment of basic smartphone users. These comprise flagship phones that remain extremely fast, irrespective of the functions performed on them. Phones with such high RAM capacities and good specifications are, however, necessary for avid gamers looking to enjoy a superior user experience.
Thus, users should determine their purpose for using a smartphone before settling for one. Usually, phones with RAM between 4GB and 6GB are sufficient for users. Thus, one can easily opt for a phone under 15000 to perform daily tasks without lag.