Does Your Cell Phone Really Need A Screen Protector?
Cell phone technology gets better every year. Every smartphone company works tirelessly to provide you with the highest quality devices. Alas, with their extremely high cost, most individuals find it necessary to keep their phones protected.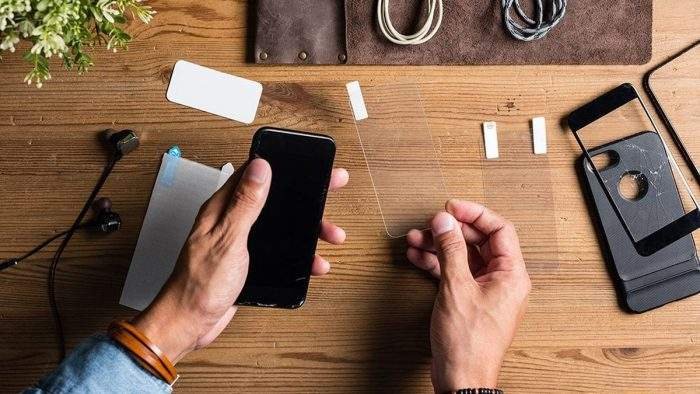 Cell phone technology gets better every year. Every smartphone company works tirelessly to provide you with the highest quality devices. Alas, with their extremely high cost, most individuals find it necessary to keep their phones protected. Considering the screen of a phone is its most vulnerable part, keeping it safe makes sense. Nuisances like cracks and scratches leave a substandard impression of your phone's look, something everyone tries to avoid.
The best way to shield your device from damage is by using a good-quality cell phone screen protector, which not just protects your expensive gadget in the event of fall or scratches but also from dust. Esource Parts in Canada helps supply the ones that are of the best quality and are pocket-friendly. However, you may ask yourself if a screen protector is even necessary anymore. Or are you among those who think since smartphones have improved significantly, purchasing a protector may not be essential?
Advances in glass have made protectors unnecessary for a few of them, but most prefer to invest in them; after all, accidents are unavoidable and unpredictable. For those people who think protectors are useless – nevertheless – it is never a bad idea to compare the pros with the cons. Before we jump into that, let's take a look at the different kinds of protectors available in the market nowadays.
Types of Screen Protector
1. Tempered Glass
This phone screen protector is everything a plastic screen protector is not. For anyone who wishes to cover up their screen without damaging the edges, this is traditionally the best choice. Formed by waves of heating and cooling, the tempered glass integrity is out of this world. These protectors have anti-shatter film, nano-coating, and a silicone coating that tops off the tempered glass. These multiple layers make it five times stronger than standard glass.
2. PET
These are plastic screen protectors that are super light and cheap. They may be frustrating to install, but they are near invisible and extra-smooth once applied.
3. Liquid Screens
Even though it may be aesthetically pleasing, a liquid phone screen protector isn't that durable. You may stay safe from the occasional scratching, but any hard impact and your phone's screen will be toast.
4. TPU
Plastic screen protectors frequently use this compound in their build. Thanks to a thin and flexible design, it is lightweight and more durable than a PET screen protector. However, these protectors do give a weird feeling on touch and are hard to install.
You can choose any of the above protectors, depending on your needs.
The Benefits
According to extensive research, a cell phone screen protector has loads of benefits. We will discuss the most popular down below.
Privacy Improvements
These protectors offer their users a path to more secure phone usage. Have you ever felt a pair of eyes on your phone while you're using it? Thanks to these screen protectors, you can say goodbye to that unease. Once applied and functional, only the user who is directly looking at the phone from its front will be able to view whatever's going on. Anyone who dares to look from the side will be under the delusion that the phone's screen is off.
Glare Reduction
Have you ever had to use your phone on an extremely sunny day, and you could barely see your screen. A situation like this calls for the likes of an anti-glare phone screen protector. Thanks to their ability to cut through the display's glare, the intensity of the reflection decreases. This feature allows the owner to use their device without putting intense strain on the eyes.
Shatterproof
On top of a protector's many advantages, the key benefit is its physical durability. Due to the effectiveness against cracks and scratches, your phone is kept safe from accidental drops and damage. Furthermore, a good quality screen protector feels like the original screen, so the quality and durability are maintained.
The Drawbacks
Just like the smartphone, a protector itself is prone to having an Achilles heel. The following are the most common complaints after using a phone screen protector.
The screen of the phone doesn't stay as responsive as it should be. It is an issue observed on even the best quality screen protectors, which leaves a bad taste in the mouth. On top of that, the usage of gloves on your phone's screen also becomes faulty.
Every protector isn't of the highest quality and can make an uncomfortable touch experience at the edges of the phone.
If the protector's application is imprecise, it leaves bubbles underneath the surface. These air bubbles ruin the aesthetic look of your device.
Scratching and cracking are much easier for the protector as it isn't of the same quality as the screen. Moreover, a hard drop could go through the protector's limited durability and damage the screen. When you're removing a damaged protector, it could potentially harm the screen.
Final Thoughts
All facts in mind, the advantages of using a cell phone screen protector are significant; after all, you've invested a lot of money on your new phone. Thus, regardless of the type, every mobile phone owner should use a protector for long-term protection and the added benefits. If you are in the market for a high-quality screen protector, Esource Parts in Canada has you covered. Search our website and order yours now!