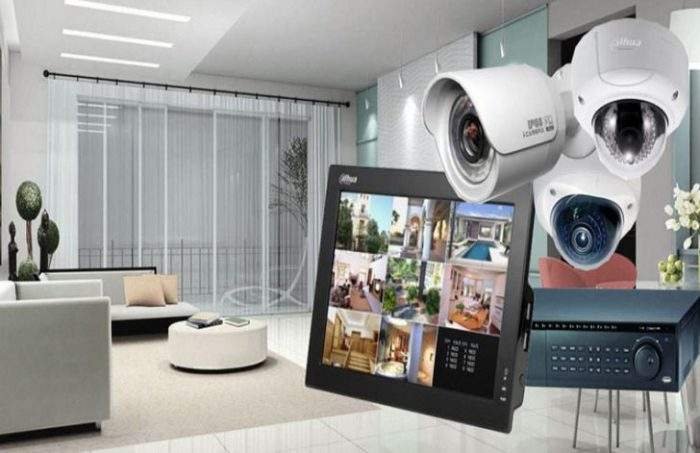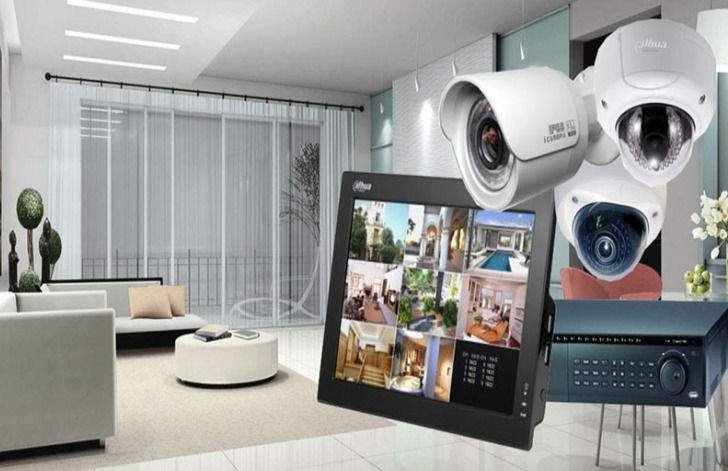 "Elderly Security Camera, that's what you need to be able to watch your elderly parents remotely at any time on your phone or computer, this is especially useful if you don't live with them"
Statistics in Bangladesh show that about 20% people live alone in their old age, and they are often lonely or abused. Therefore, the importance of monitoring systems for the elderly is becoming more and more necessary. And here are some examples of typical usage of elderly surveillance cameras:
You can install Elderly Security Cameras to check on parents/grandparents who have dementia (Alzheimer) or mobility problems.
Two-way audio camera surveillance system for the elderly allows you to hear and talk to your parents at any time.
Elderly cameras can be used to monitor caregivers or monitor nursing homes to ensure they are not abused.
If you are a retiree and live alone, a simple home surveillance system for the elderly will ensure the safety of your home and give you round-the-clock peace of mind.
Can the Elderly Security Camera be installed?
Before installing a security camera system for the elderly in your home or in assisted living facilities, you may be worried whether you have the right to do so? Well, the legality of Senior Security Cameras varies from case to case.
Security camera system for the elderly / elderly at home:
Some argue that: Surveillance in the elderly's room is an invasion of privacy, while others appreciate the idea. You should consult them first about installing security cameras. Never act on your own without the consent of your parents or grandparents. You should note some points when deciding to install CCTV for the elderly as follows:
Absolutely do not install in places where privacy is required such as: bedroom, bathroom and toilet, If your parents really agree, please consider and notify before installation
It is necessary to ensure that the security camera system for the elderly is well secured, avoiding the leakage of personal information.
Is it possible to install cameras for the elderly in nursing homes?
In nursing homes, it is common for managers to install security cameras for general observation. In cases, where a separate camera is required that you buy for your parents, you need to get permission from the manager. Also, it is also necessary to discuss more with those who are directly being recorded by the Camera, to avoid affecting privacy.
Which CCTV camera will be suitable for the elderly man?
You are going to learn about the lines of CCTV cameras for the elderly man, you do not know where to start. As you choose, consider the following questions to determine exactly which type you need?
Useful must-have features:
Camera with Full HD observation image: A Full HD (1080P) or High Definition Camera is a video format with a high pixel ratio to give you more detail and clarity. Currently, the camera line with Full HD resolution is also very reasonably priced and you can buy it easily.
Two-way audio: Elderly CCTV, need audio to allow you to talk to your Mom/Dad. In addition, you can hear everything when you are away from home.
Wi-Fi – Use it wirelessly: A CCTV Camera using Wifi – wireless will be very convenient. You can place the camera anywhere in the house. In addition, the wireless connection saves you from running messy, unsightly electrical wires.
Compatible with Mobile Phones: Today, almost 100% of Cameras are compatible with mobile phones and you can watch from afar, anytime, anywhere.
The camera has the ability to automatically detect when there is movement: You don't always have to track your PC or smartphone to keep track of your Mom/Dad. Enabling automatic observation will help you not to miss any details.
Continuous recording: Sure, when you want to watch a video without sound, it's boring. With a CCTV camera Maid – Nanny is necessary to have sound. The data storage memory card of the current Wifi Camera lines may not have enough capacity. You should consider hosting Video on DVR – NVR or can pay if you store on Cloud.
Wide viewing angle: Depending on the size of your room, you can choose a wide-angle CCTV camera, so that you can see all areas of the room. So make sure the camera has tilt function.
Camera runs on Battery or AC Power: For locations where you place the Camera where there is no way to supply power, uses a PIN-powered Camera. Continuous use of a battery powered camera will not be effective. It will drain the battery quickly and cause inconvenience. CCTV for the elderly – the elderly need lines with a stable and continuous connection. Please use cameras that run on AC power.
Is it difficult to install and maintain Elderly Security Cameras?
The best cameras for the elderly should be as simple as possible, so that your parents/grandparents (or yourself) can install them quickly without the need for professionals.
Our advice:
Choose quality Cameras with a minimum 24 month warranty
Choose a reputable unit to provide Camera and they can come to support you at any time
The camera must have a good security mode to avoid revealing private information
How to install Security Cameras for the Elderly people?
Your ultimate goal is to observe how your Dad/Mother is doing, is it really okay without you around.
It is not difficult to install one to three Wi-Fi CCTV cameras. Currently, FPTC is selling cheap, full-featured and very safe Wi-Fi Camera lines. You just need to buy it, perform a few simple steps, and you can watch it online.
Also, for those who are more careful, you both want to observe your Father/Mother and also want a security camera system to ensure the safety of the house. You choose the solution of installing a full set of Security Cameras and we are always ready to assist you.
Summary
It will be really good and useful to use Security Cameras for the elderly man. You will have more peace of mind to work, talk to your parents every day and observe their activities to promptly react if there is a problem. With reasonable price and guaranteed quality, a wireless Wi-Fi camera or a security camera system doesn't cost you too much. In case you have any confusion and don't know which device to use? it is always best to talk to an experienced professional. A reputable professional supplier Company would have the ability to guide you to the right products and advise you on how to improve the use of your system.