Top 9 Types of Mobile Applications For Healthcare Industry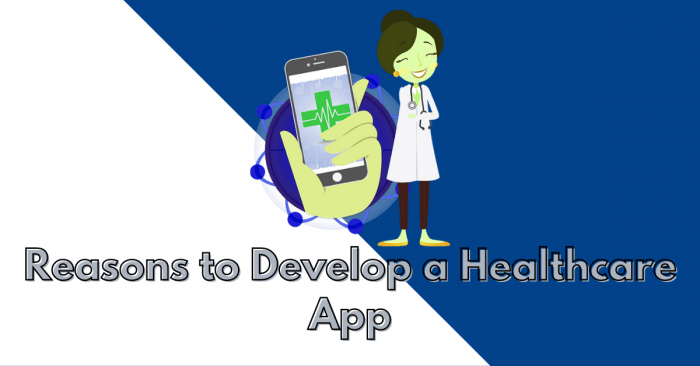 These days everyone is loving technology and has become an essential part of our life. We are using various kinds of applications these days, which are visible on our smartphones. Mobile healthcare applications are one of them because most people are striving to prefer their health in their busy schedules. Medical app developers have made enormous differences in our lives.
They have created various useful healthcare apps for us that have mind-blowing features and various useful functions. The enormous demand for healthcare apps has given great opportunities to these medical app developers.
Today people are very much aware of the need for mobile apps. Do you know what the specific reason to develop a healthcare application is? The healthcare sector has made its footprint in the healthcare app development industry.
Types of Healthcare Applications
Before you research how to develop a mobile healthcare app, it's important to know the healthcare applications available in the market. This will show to decide the category and reason compatible with your requirement.
We have divided healthcare medical apps into two broad categories:
Mobile apps for Healthcare Providers
Apps for Users (patients)
Let's understand the valid reasons and uses of each application.
Mobile Apps For Healthcare Providers
Healthcare app development for doctors and other medical professionals often feels the requirements for customized solutions. Before developing any medical app, the development company keeps the specific needs of hospitals and clinics.
They need the most refined technology and are often more costly to use.
They come with many surprising features and have different purposes like.
1. Patient monitoring
Most healthcare apps help to monitor their patient's health condition and development throughout treatment. These apps have an option to store the patient medical report for later use if needed. You can access any of these reports anytime, anywhere.
2. Healthcare reference & Database
With these medical apps, doctors can keep all data on different illnesses, medical conditions, medicines, and prescriptions in one folder. With the help of these data, doctors stay updated on recent medical insights.
3. Doctor appointment & Clinical help apps
Keeping a record of handwritten doctor appointments of the patient is a tiresome job. Use these healthcare apps for making an appointment, sending alerts to patients and doctors about upcoming patient visits and checkups. Despite this, you can maintain patient records, medical reports, and other medical-related material in one place.
This is the most important reason to develop a healthcare care app for the users and their convenience. If needed from this data, you can take a printout to know the patient's illness history.
Mobile Healthcare Applications For Users
These medical applications can cater to both patients and general users to live healthy lives.
4. Mental Health
These apps are useful for the patient and users for various purposes like medication, stress comfort, and self-care. All these tasks improve their mental conditions.
5. Healthy Living
Various healthcare apps upload various topics in their blog section. These topics help a patient take care of their health. They guide about weight loss management, fitness, exercise, and their diet. The patient should follow these blogs to know the actual requirements.
6. Nutrition
The nutrition section includes diet, weight-loss applications, and they usually come with features like healthy recipes and healthy eating guides. You may download the important topics and take a printout to follow the guidelines recommended by their physician.
Patient health education
These medical apps can recommend patients about different health conditions by sharing useful journals and information.
7. Diagnosis
Diagnosis regarding various diseases is an important parameter for maintaining good health. They offer various kinds of pathology test packages with home delivery services. They help users to know their symptoms and call for help as needed.
8. Alert to patients
These provide alerts to take medication, enough rest, and guidelines to follow other health practices to maintain good health.
We use another reason for creating such apps for monitoring and forming healthy habits like staying hydrated, getting enough rest, etc.
9. Home delivery of medicine
Various healthcare apps deliver medicine at your doorstep that saves you valuable time and money. In their online store, they keep all kinds of medicines as per the need for the patient's requirement. They announce various profitable schemes like discounts and special offers. Therefore, healthcare software is playing a vital role and serving the humanities.