Top 7 Benefits of Getting an Online MBA Degree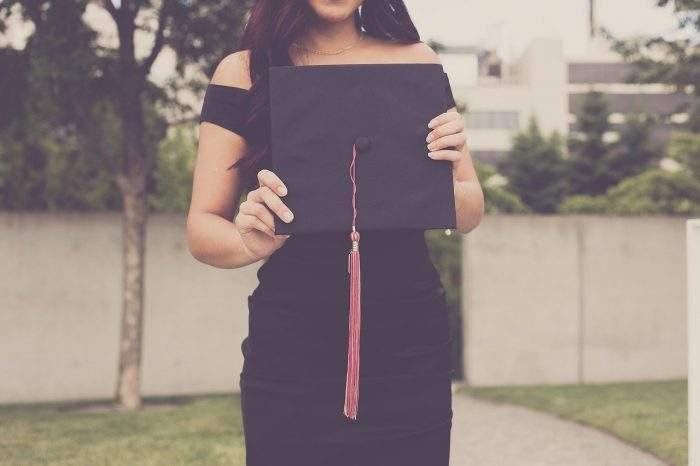 The online MBA has been around for a while and has gone from being seen with suspicion by the public to a very popular option. There are many reasons why people decide to gravitate to studying online. One of them is that it allows more flexibility for students who may be limited by their professional obligations. MBAs can also be taught online without much being lost in translation. But it's wise to know what some of the issues with this kind of study are, and how to pick the right online school for you. Let's take a look at whether getting an online MBA is a good idea.
The Benefits of Getting an MBA
We're heading towards very volatile and uncertain times full of disruption, and those without a solid business background are suffering right now. You will not be able to survive in business in the future without a solid grasp of things such as supply chain management and lean management.
Entrepreneurs who have an understanding of these specialisms were able to do things like take their teams remote seamlessly during the pandemic. They already had diversified supply chains as well. Those who didn't were forced to struggle and patch solutions, make crucial errors, or look for outside help.
An MBA graduate understands global markets and how market movements can influence their operation. They are also not blindsided by new trends in their industry, the workforce, or in management methods. They have a well-rounded set of expertise that allows them to fill a wide variety of roles at once too.
1. The MBA is Still a Great Option for Entrepreneurs
If your goal is to be an entrepreneur, then know that an MBA is still one of the best choices for you. MBAs have an in depth knowledge of law, human resources, finance, and accounting. You can already see how this could help.
You won't have to worry as much about compliance or facing legal issues. Also you will be better at recruiting, interviewing, onboarding, training, and retaining employees. You'll be better at making forecasts, negotiating agreements with suppliers, using financial instruments to limit fluctuations in costs, and will be able to stay out of tax trouble. Not to mention that you won't have to waste tons of money outsourcing these functions. And if you do, you won't be completely in the dark when handing crucial functions over.
2. Perfect for Working Professionals
One of the greatest benefits of the online MBA is that it allows people from other fields, and those who are working, to enter and get their qualifications much more easily. Universities like Suffolk have online MBA programs no GMAT that you could complete in as little as two years. This makes the MBA much more accessible and could be your only option if you have a lot of responsibilities to juggle.
3. Soft Skills
You'll also learn all sorts of soft skills as part of your online MBA. And, you'll learn how to communicate better and using remote communication tools will become second nature to you. You'll also develop better problem-solving skills and strategic thinking.
This is another skill that all budding entrepreneurs should have, but few possess. This is why so many end up failing too. Knowing how to plan using historical data and reliable predictive models is not something you learn on the fly, but will be easy for an MBA.
4. Become a Better Leader
Leadership is another example of a skill that you can't just pick up. Some people simply don't know what makes a good leader.
Leadership is not pushing around people delegating important functions while shifting the blame on others when something goes wrong. Leadership is about inspiring your employees and pushing them to do better while showing through example and holding the right parties accountable when necessary.
This is something that will come in handy for you as a manager, owner, or executive. Better leaders can boost the morale of their troops, gain their trust, and prevent issues in the workplace. They can also boost productivity and usually manage to keep their employees longer.
5. More Credibility
Getting an online MBA will also make you more credible. It will help you establish authority and gain respect among people in your circle. It could also be used as a brand-building tool and will help open doors if you ever decide to work as a consultant.
You have to pick the right MBA program, however. It has to be accredited and come from a school that is recognized for the quality of its program. It's accreditation and how the MBA is rated that will determine how your degree will be regarded in the marketplace, not whether you study for it online or not.
6. Cross-Cultural Competency
MBAs in general prepare you to work with and manage people from different cultural backgrounds. This is amplified with an online MBA. That's because these degrees tend to attract international students. This means that you'll get to speak with, and meet people from, foreign markets and learn from their perspectives.
You'll also get the chance to meet people from different professional backgrounds. MBAs tend to attract self-made entrepreneurs, law professionals, engineers, among others. You'll get the chance to learn from people who've been there and done that. This also comes with great networking opportunities. Many partnerships and businesses started through the MBA, and you still get most of the networking benefits through an online degree.
7. Additional Skills
There are many other very crucial skills that you'll learn through an MBA that could help you throughout your whole career. One of them is negotiation. Being a great negotiator could help you if you're trying to gain or sell equity. It could help you when trying to secure financing. It could also help you when dealing with suppliers. Not to mention that it could help you negotiate better pay from your employer.
You'll also learn how to be a better team player, have integrity and ethics, flexibility, and self-awareness.
The Drawbacks of an Online MBA
With all of the above being said, online MBAs are not perfect and you have to be prepared for some of the drawbacks before getting started. The first thing you have to do is check to ensure you can succeed in this type of format to begin with.
Some people will never be able to adapt to the isolation that comes with online classes. This can be even worse if you decide to go for asynchronous classes. While these are convenient, they will isolate you even more as you won't be able to speak directly with other students or your teacher. This is why you need to think twice before enrolling in this type of program and make sure that you have the discipline necessary.
You should know, however, that online MBAs go above and beyond to allow students to socialize. They will regularly host social events and fairs you can attend. There's also nothing stopping you from reaching out to other students in your area and forming groups with them.
How to Choose the Right Online MBA Program
Like we mentioned earlier, reputation and accreditation are the first things you should be looking for. When it comes to accreditation, the AACSB is the most respected. If you see that a program is accredited by them, that means that you'll get the highest standards of education and your credits and degree will be respected everywhere.
One thing that many people overlook when checking out different schools is the culture and the composition of the program. Schools will have different things that they look for in a candidate. The culture and preference of the recruiters along with the policies of the school will have a direct influence on the type of students you'll interact with.
Some schools are known for being highly competitive. If you want to go somewhere to connect with others and build solid relationships that could benefit you past your program, you might not be able to thrive there. But, if you enjoy the spirit of competition and it helps you better yourself, then they could be the perfect place for you.
In addition to this, you should look at the resources you'll have access to. Some online programs will not have internships, which can be a big drawback. Some will not offer much when it comes to job placement either. It would be wise to check how many graduates end up finding work after graduation, and how quickly, if you want to get an idea of how much they care about their students after they leave.