According to many reader's feedback. This issue like "This Copy of Windows is not genuine 7600/7601" OR " Windows is Not Genuine" on Windows 7, often occurs after installing some updates , this is because either you are not running a genuine copy of Windows or your license has expire.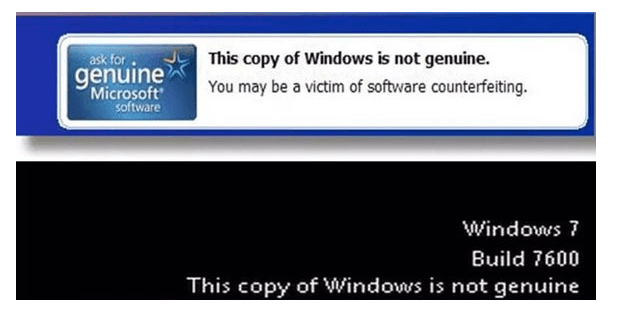 In generally, You get this message in Windows 7 build 7600/7601. In addition, your computer background changed to black screen. How to fix Windows 7 genuine notification build 7601/7600? Follow the detailed steps to solve this issue.
4 Fixes for This Copy of Windows Is Not Genuine Build 7601
Fixes 1: Uninstall update
Perhaps your current Windows OS ran without any trouble until you installed Windows 7 update (if you don't see any update on your PC, you can move on to the next method). That's because the windows update file can detect your OS. Once it finds out the copy of Windows is not genuine, it sends the error message and leaves your desktop in dark. To delete the error is easy, just uninstall the Windows update.
Please open control panel.
And then go to windows update section.
Click on view installed all the updates.
After loading all installed updates,please check for update "KB971033" and uninstall.
The last, try to restart your PC.
Caution: This method has a little risky. Uninstalling update files might result in malfunction of other program files or unexpected data loss on your computer. To make the procedure safe, you'd better use free backup software like as MiniTool ShadowMaker to back up the computer before erasing the update file.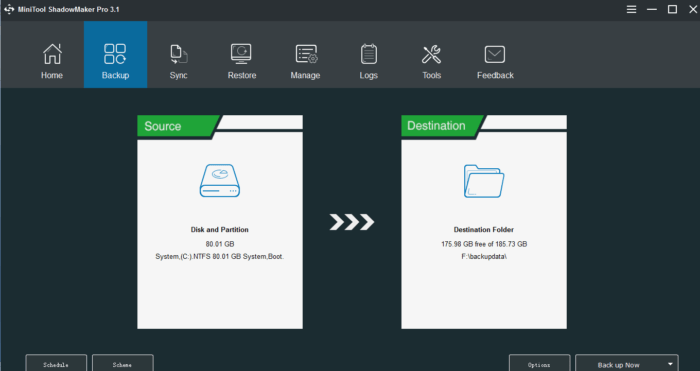 Step 1: Launch MiniTool ShadowMaker tool and then you will enter the following window to Connect from the Local or Remote section
Step 2: If there is no backup, click SET UP BACKUP button in the tool interface. Then, in the list of Backup page, select the backup source and storage path.
By default, all system partitions are selected. If you need to back up files, partition or the entire system disk, enter the Source section to choose a type.
Step 3: Go back to the Backup page and click Back up Now to start the backup.
Fixes 2. Use SLMGR -REARM Command
Click on start menu.
Type cmd in search field.
Right-click Start and choose Command Prompt or Command Prompt (Admin) from the Quick Link menu. Please note: It is must to run the command prompt with administrator privileges.
Type SLMGR -REARM (Microsoft's command line licensing tool is slmgr.vbs. The name actually stands for Windows Software Licensing Management Tool., you can search in Google to get more) and press enter.
Now you will see a confirmation window, click on OK button.
At last, restart your PC.
Fixes 3. Use rsop.msc Command
Press Windows + R button from the keyboard.
Type rsop.msc here and press Enter button.
Go to Windows settings> security system> system services, then look for the plug and the play services, then right click it and then start looking for the Startup and then click on the Automatic.
Press Windows + R button as you did at the first step.
Paste the command gpupdate/force into the run box.
Hit Enter button.
At last, restart your PC.
Fixes 4. Turn off Updates
As we've mentioned that the update file can easily detect your Windows is genuine or not, so make sure you won't install any update in the future. Follow the steps to disable all Windows automatic updates.
Open control panel from your PC.
And go to windows update.
Click on "Install updates automatically(Recommended)".
Select "never check for updates(Not recommended)".
It is really annoying to see the error "this copy of Windows is not genuine build 7601/7600" when you log into Windows. I hope the above methods solved your issue.