Five Levels Of Automated Digital Elevation And Progression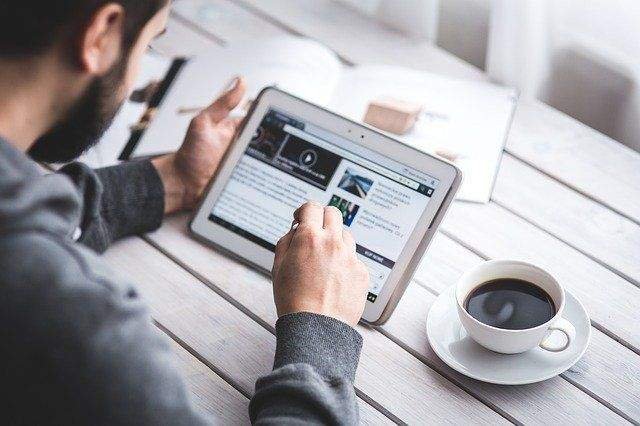 Nobody can ignore the importance of SEO. Website owners apply SEO tactics to gain organic traffic. And those business owners who have no clue about SEO hire SEO professionals. Many companies are looking for skilled professionals to take their company to the next level. But depending totally on SEO professionals can be time consuming and expensive.

The role of AI is also increasing, and many companies are choosing AI over humans. Everything is touched by automation, and artificial intelligence plays a significant role in the success of digital agencies. Here are the five levels of SEO automation.

Level 1- Manual SEO
Till now, most business owners were dependent on manual SEO. But with time, they have realized that manual SEO is time-consuming. Mistakes are also possible in manual SEO because many SEO professionals make mistakes in excel, in auditing, and in optimizing sites. But manual SEO has its advantages as well, such as it gives complete control over which websites you want to choose for backlinks. It helps the website owners understand the relevancy of Content. Manual SEO can provide careful optimization to the site owners as well.

Manual SEO can be quite useful and has several benefits, but hiring SEO professionals can be expensive and time taking.

Level 2- Simple SEO
Many tools that you must be used in today's times were introduced to reduce the burden of humankind is searching for keywords and in tracking the rankings. Many SEO tools also originated to optimize Content.

Simple SEO reduces the burden of manual labor in simple assignments. Tracking the rankings of a website and searching for appropriate keywords were troublesome tasks. But with simple SEO, these tasks can be easily performed. Simple automation can reduce the time and effort spent on these tasks. And if SEO professionals succeed in saving their time, they can utilize that for other essential purposes. You can consider the simple automation of SEO as cruise control because it allows SEO professionals to relax and let the machine handle the work. But the machine would be much in their power.

Level 3- Application of artificial intelligence
In this level, the SEO software becomes more advanced because of AI analysis. In this situation, the machine is not entirely under control; instead, it would be working by itself. You can control what you want to add in the SEO and define your results. AI analysis will help you get more significant insights into the traffic and other things on your website. And with more meaningful results, you can make effective decisions. Using the software, you can easily automate the process of analyzing the content of your website and optimize them. When you have proper information about the insights, you will be able to focus on making the Content better and valuable. With the help of this, your efforts of Content creating will improve.

Level 4- Real-time interaction
Chatbots are a perfect example of automation of level 4. SEO professionals can quickly drive conversational AI techniques. Consumers mostly choose chatbots to improve their search experience irrespective of whether they do voice search or make a query be text. Consumers keep searching for virtual assistants who would help them in buying what they need and will solve their immediate problems. The assistant would understand the journey of a customer and would provide the best Content as an answer to each of the customers' queries. Research shows that more than 50% of customers search for products and services before buying them. They also make queries to know more about the product, and when their questions remain unanswered, they leave the site. Customers search for an immediate response, and only a virtual assistant can do that.

Level 5- Real-time decision making
To make operational choices for small online businesses can be a little complicated, but with automation, it would be more comfortable. If you use an AI integrated search software, then you will efficiently execute all the essential tasks. We must empower those tools that help the consumers in decision making and provide them with an exceptional experience. The needs of the customers are transparent and if you give the customer with immediate information so that they can make a decision, then not only your business will succeed, but your brand will also get established.

Bottom line
Most marketers and business owners get confused with the pros and cons of AI. Automation in SEO was much needed and is helpful for business owners in various ways. It not only saves time and money for the marketers but also reduces the workload and stress. Because of the many tools and software website, owners can focus on other essential strategies to improve their business. You need to know everything has its pros and cons, and only depending on AI can be troublesome. Therefore, balancing is critical. You must make sure to take the help of both machines and humans while applying SEO strategies because at some places manual SEO is better, and at those places where manual SEO is not so satisfying, you can choose AI. When it comes to getting backlinks, then you should rely on manual labor.