20+ Underrated Yet Important Expenses While Planning Your Wedding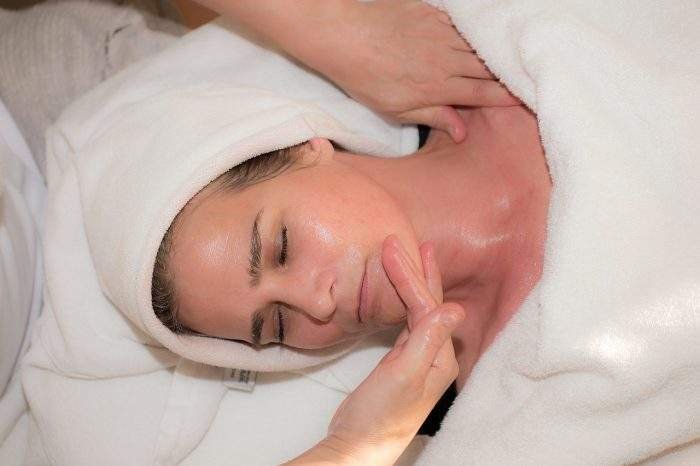 Are you trying to plan a budget for your wedding? This is one of the most difficult jobs that you are doing. You only remember those big things where you will spend money, but forget those small-small things which can give trouble to you at the last moment. You will get surprised at the last moment with unexpected expenses.
Many wedding planners always plan a budget by keeping those small requirements in mind. You never know when your elders start distributing money to children during wedding night; you never know when you have to pay extra during any party, so it is important to keep those underrated yet important expenses while planning your wedding.
You cannot deny the fact that Indian weddings require lots of investment of money and time, whether you are arranging a big social gathering wedding or an Intimate Wedding. It is almost impossible to plan a perfect budget for the marriage before the wedding. There always have been those unexpected surprises which are waiting for you to pay.
Those misunderstandings with vendors, caterers, tent owners can disturb your budget at any time. There are many instances during wedding time where you need cash in your hands. So, to ensure that this won't happen with you, we are bringing some of the underrated yet important expenses while planning your wedding.
This article will pinpoint some of the important expenses during wedding time that you can never neglect, but you might have forgotten. This short guide will give you a full idea of what to include in your wedding budget and what not to. Let's start.
20+ Underrated yet Important Expenses While Planning Your Wedding.
This section will bring you some of the important expenses lists while planning for your wedding. They all are side-expenses and not the main ones. So, let's start with the list, followed by their brief explanation.
Marriage certificates and contracts
Dress alteration
Transportation cost
Vendor meals
Honeymoon Lingerie
Tips
Health check-ups
Baraat
Beauty Treatments
Fitness and nutrition
Permits
Postage Stamps
Special undergarments
Overtime budget
Furniture
Pre-wedding rituals food and beverages
Gifts
Vendor thank you cards
Service charges and taxes
Wedding-Inn accidents
Lighting
Extravagant flowers
Décor
Wedding dresses dry cleaning
So, here is a brief explanation of all these points.
1. Marriage certificates and contracts
Well, obviously, nobody likes to plan a marriage for divorce. But, unfortunately, you never know when the spin wheel of time shows its magic, right? So to ensure safety in your marriage, both the couples should get involved themselves in making marriage papers. It is just a two or three visit game to an attorney's office, and he will make contracts for you.
This will require extra expenditure. The cost of making marriage papers varies from state to state and from country to country. Go check out details from your local attorney and involve the budget in the wedding plan.
2. Dress alteration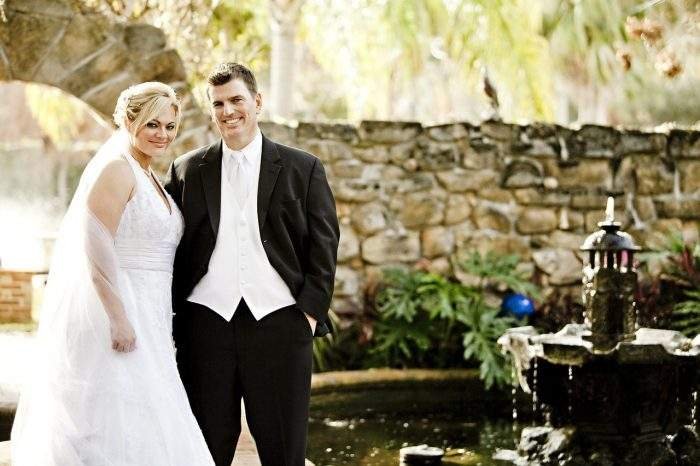 It is obvious that you will buy clothes and dresses for your wedding ceremony and pre-wedding rituals. The probability that your favorite dress fits you perfectly is less, and thus it is essential to keep alteration costs in the expenditure list of your wedding. It is almost impossible that you hold a flawless lehenga from the market in one go. It will obviously require some of the alteration, adjustments according to your needs from time to time till the wedding day.
This whole will cost you more and more again and again. Make sure you involve the alteration cost inside the gown or lehenga bill. The reason behind this recommendation is that it will be easy for you then to make a list of all the bills. If you are buying your wedding dress online, then you opt for any of your local tailors for fitting purposes. This cost is an underrated yet important expense while planning your wedding.
3. Transportation cost
If your wedding venue isn't close to your home, then it becomes mandatory to include transportation costs while planning your wedding expenditure. The traveling cost a high amount because of the high number of guests. You might have forgotten to include this in your plan; you cannot avoid this at all. If you want to avoid this extra expenditure, then make sure to book the reception or wedding venue at a walking distance from home.
The cost will increase as the number of people increases. The best you can do is to book a bus for traveling. It will reduce individual costs and will be convenient for the guests. You can also hire any shuttle service as per your budget. Though this expenditure is underrated, it comes in one of the most important expenses you have to do during wedding time.
4. Honeymoon Lingerie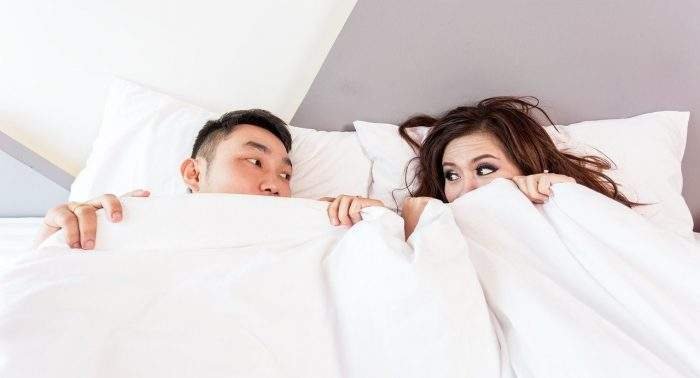 Well, once you successfully get married to your partner, you will obviously wish to go on a honeymoon trip after that. Will you go in the same lingerie that you used to wear normally? Of course, you never want to. You want something fresh, new, and flirty lingerie.
As you know, branded lingerie is costly. So, do not forget to include the cost of these small-small but important things as a bride while planning for your wedding. Never leave these expenditures in the future, because you have to start saving money for them too. You may feel their need any time after the wedding, even the next day of your wedding. So, be ready with your flirty clothes.
5. Vendor meals
It is common to forget service providers while counting the number of people to serve in a wedding. So, here is a reminder, do not forget service providers, like caterers, tens owners, sweepers, and other such persons, while planning for your wedding meal. The videographers and photographers will continuously work for 8-12 hours, and they will surely expect that you serve them with food.
6. Tips
From servants to drivers, you have to give tips to these people during your wedding time. Thus, do not forget these tips money to be included in your wedding plan. Of course, you will not tip them with 10-20 rupees on the wedding day. You have to give them somewhat like 100-200 rupees. They all, when combined, can become a good amount of money, which becomes necessary to be included in the budget of a wedding.
7. Health check-ups
Well, it is not necessarily to be included, but it is important. You will never want to transfer STDs to your partner with which you are suffering. It is recommended to have a full-body check-up one week prior to the wedding day. Health check-ups nowadays have become one of the most important things.
Technically, you want to know everything about your partner before getting married. And, if there is some health issue or serious injury, your partner has full right to know about it. Also, health check-ups will allow you to treat your disease in a more mannered way, and also you will get ample treatment and recovery time.
8. Baraat
In Indian style wedding, you fly cash in the air to embrace joy. And that cash will only go from your pocket. So, do not forget to include adding some extra cash while planning for your wedding budget. This window of extra cash will also save you from embracement in front of your relatives.
9. Beauty Treatments
Well, on your special day, you want everyone's eye to stop at your beauty. You want to look gorgeous on your wedding day, and it is pretty much acceptable. Looking best at the wedding is not more for which you are asking for. But, to look different from others and gorgeous, you should save money for your beauty treatments.
The beauty treatments cost high and thus will take a major portion of your savings. Beauty treatments like teeth whitening, manicures, pedicures, face scrub, and more such things are considered to be important for both bride and the groom. This all will require extra expenditure. So, it is recommended to include this cost also in your wedding budget planner.
10. Fitness and Nutrition
Don't you want to look slim and trim on your wedding day? Yes, everyone wants to. To achieve an hourglass shape before your wedding day, you need to join fitness camps for which you have to spend money. Being fit not only improves your shape but also improves your self-esteem, which is very important.
You are going to eat outside fast food for a very long period of time during your wedding time, which can easily increase your weight and make you fat. So, to avoid this condition, join any fitness club at your convenience. There are many Zumba classes going on around you which you just need to explore. Being fit and eating healthy will also help you in reducing stress which you might be facing prior to the big day.
Nutrition is very important during wedding days. You should be eating healthy food at least one month before your wedding day as it will save you from various pathogens and diseases. Nobody wants to fall ill on their wedding day. So, take this extra expenditure also in the planning book of your wedding. They can create a major difference if avoided.
11. Permits
You obviously want permits for your wedding from the local government, which surely will need extra money. They are essential for the long run. For example, you need a permit from the local government to apply for DJ's during weddings and increase their volume.
Also, you need a permit for the lawn which you are using for the wedding and a permit for the government properties if you are using any. These all such activities require permits from the government and they all require some sort of money. This expenditure is an underrated yet important expense while planning your wedding.
12. Postage Stamps
No matter we all are on social media nowadays, but who can ignore the beauty of invitation cards sent via post. It is real happiness. Digital invitation is not much appreciated. So, you will wish to send your invitation cards via post, which will require extra expenses, but it is worth it. Postal stamps are not that costly, but you have to buy them in bulk which can definitely disturb your wedding budget. So, do not forget to include the cost of postal stamps in your wedding budget list.
13. Special undergarments
You wish to look sexy on your wedding night and after if, of course. For that, you will wish to buy some backless, strapless, or plunging neckline undergarments. These special undergarments will lift up your partners' mood, and do not want to. But, buying such special garments can increase your budget because branded undergarments are always costly. Include this budget in your wedding budget list while planning.
14. Overtime Budget
Well, nobody knows the exact timings of the wedding. It can delay for hours because of many reasons. This delay will make your workers work overtime for which they will ask to be paid. So, be prepared for such situations and include extra cash for such situations.
15. Furniture
You cannot focus on everyone what they are doing during wedding time. And this is the reason why you never know who broke your furniture. If the furniture is on rent, then you ought to pay for it. Accidents are common during wedding time. So it is recommended to be prepared for such accidents and include a small portion of money in the budget while planning.
16. Pre-wedding rituals food and beverages
In Indian style weddings, pre-wedding rituals hold utmost importance. They are not only auspicious but also a reason for fun during the wedding time. Who wants to stop having fun during a wedding? No one, so you have to also arrange food and beverages for your guests during pre-wedding rituals. The rituals run for almost a week, serving your guests for almost one continuous week can definitely disturb your wedding budget.
17. Gifts
Weddings are all about exchanging gifts. Guests come with gifts for your wedding, but it is your responsibility to also give some gifts to them in return. The gift of the groom's mother and bride's father is compulsory. And you won't give a cheap gift to your new family members. So, be ready to spend money on gifts for your guests and for your new family. Well, everyone loves gifts.
18. Vendor thank you cards
You have to praise your vendors after you've successfully finished with all your wedding work. They played the most important role in making your wedding successful. They deserve a thank you card. So, never forget to include thank you card budget in your wedding budget planner.
19. Service charges and taxes
You never know when you have to pay the government in form of service charges and taxes while buying commodities for your wedding. This can heavily affect your budget bottom line. To avoid such conditions, plan your items accordingly and be prepared for taxes and service charges after including them in your budget for the wedding.
20. Wedding-Inn accidents
Well, children are known for their devastating nature. You cannot predict what they broke and when. So, be ready for accidents and be prepared to recover them after spending money.
21. Lighting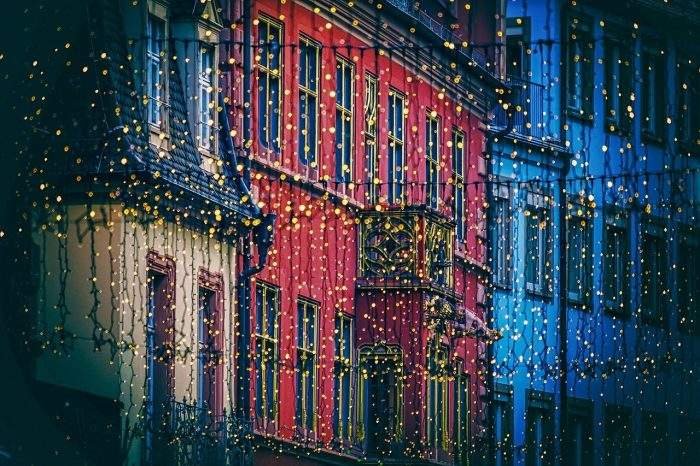 Your decoration won't be considered complete without the perfect lighting. The extra lights will be paid for from your pocket. And you cannot avoid this cost because it is something which you will want in your wedding. Lights attract guests and increase the glow of your wedding.
22. Extravagant Flowers
Flowers play a major role as decorating material in weddings. Indian weddings are incomplete without the use of flowers. Wherever your eye will reach, you will always see a bunch of flowers, and which look attractive. But, this extra flower requires extra money, which can disturb your wedding budget. So, don't forget to include the flower budget in the plan.
23. Décor
Décor is what makes your normal wedding a perfect wedding. To make your home look as 'Shadi Vala Ghar', make sure to decorate your home like this on pre-wedding rituals as well. You can use birdcages, colored tires, photo wall, photo frames, and many more things to attract your guests.
24. Wedding dresses dry cleaning
After your wedding is successfully completed, you will wish to keep your wedding clothes safe in your wardrobe. You also don't want to keep them dirty. Dry cleaning is necessary, which will require extra money. Don't forget to include this in your wedding budget. So, here were some of the underrated yet important expenses while planning your wedding.
Make sure that you are prepared for all of these with some extra cash in your hand. Apart from these, never forget to talk a window of error while planning your budget. Keep at least 10,000 rupees extra after you have included everything in your budget. You never know when you will feel a need for them. Review this article in the comment section.